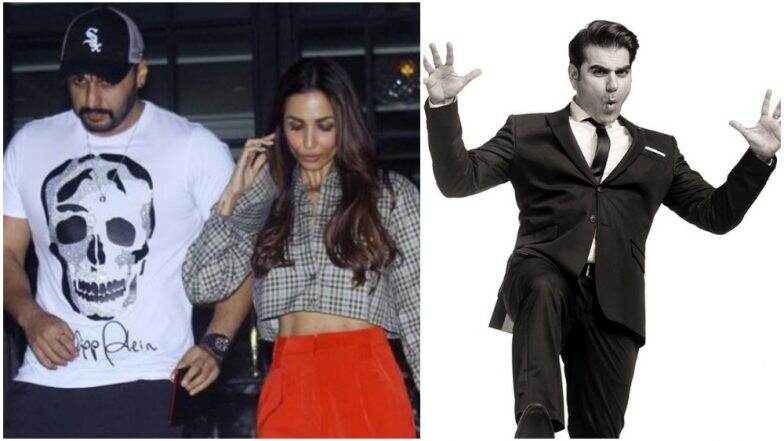 Malaika Arora and Arjun Kapoor's lovey-dovey affair is not a secret anymore. Though the duo has not spoken about it, they have indirectly hinted about it by making some joint appearances. When Arjun revealed that he is no more single on the sixth season of Koffee with Karan, many wanted him to take the name of his ladylove. Though that didn't happen, the predictions turned out to be right. While the marriage rumours of Arjun and Malaika is going on quite strong, Arbaaz Khan's response to it is a bit strange. Are Malaika Arora and Arjun Kapoor Really Getting Married in April? Boney Kapoor Reveals.
The rumour is Malaika Arora and Arjun Kapoor are planning to get hitched on April 19, which is like hardly days away. But the couple has remained tight-lipped about it. Speculations are rife that the wedding ceremony would take place in a Christian rite. Well, Malla has denied all the rumours but Arjun hasn't uttered a word about it and that's why the doubts are just increasing. Apparently, during a media interaction Arbaaz Khan was questioned about Malaika and Arjun's wedding. Malla's ex-husband didn't give any clear answer but instead avoided it by laughing off and mentioned he'll respond some time later. Are Malaika Arora and Arjun Kapoor REALLY Having a Christian Wedding in April? Here's The Truth...
Malaika Arora and Arbaaz Khan tied the knot in 1998. Due to personal differences, the couple decided to part ways and announced about their separation in March 2016. The duo was granted divorce in May 2017. Malaika and Arjun have a son, Arhaan.