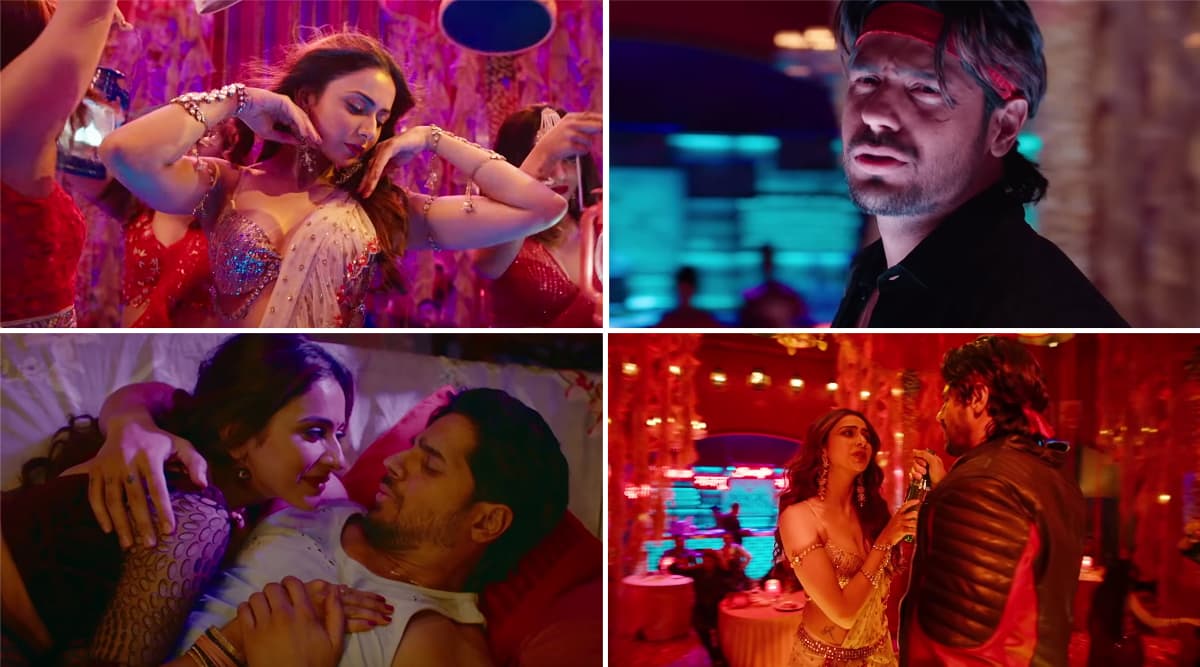 Is there a dearth of talent in Bollywood when it comes to penning new lyrics and composing new songs? If no, why rely on old classics and try to present its remixed version to the new age audiences? Though some attempts genuinely deserve a round of applause, others shouldn't even earn a chance to get heard. If John Abraham's bad remake of 'Tum Par Hum Hai Atke' song from Pagalpatni wasn't enough to ruin our week, thanks to Marjaavaan, we have a new addition to the list of bad remake songs.
After Nora Fatehi's 'Ek to Kam Zindagani', Rakul Preet's 'Haiya Ho' is the second remake song coming from the makers of Sidharth Malhotra's Marjaavaan. It won't be wrong to say that Rakul is the only saving grace of this new track sung by Tulsi Kumar. It's the new composition by Tanishq Bagchi that ruins the entire song and fails to connect with the listeners. Guess, it's time he should start focusing on original tracks and stop relying on such remakes.
Check out the new song from Marjaavaan below
And the Original from Dayavan
The original song from Dayavan featured Vinod Khanna and Feroz Khan and is still so fresh in our minds. Nevertheless, we suggest the listeners to keep listening to 'Tum hi Aana' and 'Thodi Jagah' from this album for they are some really good compositions.