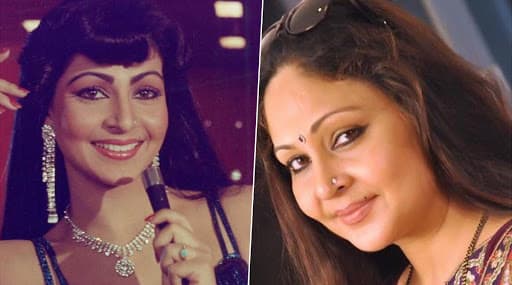 Rati Agnihotri enjoys an interesting and eventful career in films. She is a Punjabi who started her career with Tamil films and then moved to Bollywood with the remake of a Telugu film called Maru Charitra. In Hindi, it was renamed as Ek Duuje Ke Liye and the rest is history. She was the only new addition to the remake as she replaced Saritha from the original while Kamal Haasan, Balachander and Madhvi were present in the Hindi film as well. Today, on her birthday, we bring to you some facts about this talented actress which you may not be aware of. Akshara Haasan Pics Row: Rati Agnihotri's Son Tanuj Virwani Leaked Actress' Photos on Internet?
A Punjabi kudi with a Tamil debut
Rati Agnihotri's Dad was posted in Madras (now called Chennai). Bharathi Raja spotted her in a school play and offered her the role of a heroine in her first Tamil film Pudhiya Varpukkal.  She was all of 16.
Tamil tales
It's interesting how she learned Tamil for her first film. Speaking to Rediff many years ago, she revealed, "Bhagyaraj, my hero, was very sweet. He would write the dialogues for me in Hindi and would explain them to me in English, and I would speak the lines in Tamil!"
32 films in three years
Rati Agnihotri did 32 films in just three years. Pudhiya Varpukkal was a blockbuster and it opened floodgates for her. She continued to do more movies in the South. In between all that Ek Duuje Ke Liye happened and a lot of things changed for her.
Rumours suggested wrong
#Rumours suggested that Rati and Kamal Haasan were not on talking terms during the film. The actress squashed the rumours saying in an old interview, "This is something that is highly misconstrued. I don't want to take a particular name but it was a misconception. It was probably because 'Ek Duuje Ke Liye' was a blockbuster. It was such a strong love story that probably people felt that something should have happened between us. The chemistry between us was evident on screen but maybe people felt that we should have had a heavy love affair off-screen. Anyway, he was already married. Kamal is a man of few words and I was very, very young and shy also at that time. So I would just give my shot and return quietly. So when I look back I feel that could also be another reason."
Ek Duuje Ke Liye And Teenage Suicides
#There were reports that teenage suicides were on a rise after Ek Duuje Je Liye's release because, in the film's climax, the actors jump to their death as their parents don't agree to their reunion. In fact, the incidents had forced the director to modify the ending but the audience rejected that. Speaking about it to Outlook, Rati had said, "I was just 16 and hence I did not realise the impact that film could have had. In fact many times the authorities had to summon the director and others to appeal to the young not to take such a drastic step. But I was not called for such appeals, because I was underage myself. My father often represented me at such meetings."