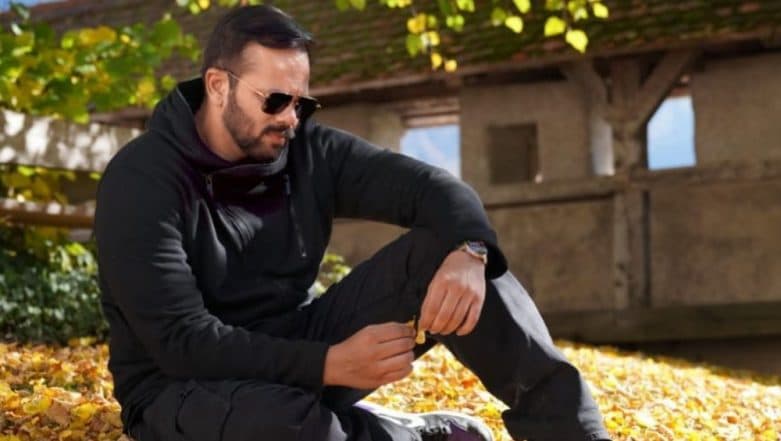 Over the years, with his work, filmmaker Rohit Shetty has turned himself and his pedigree of movies into a brand. The handsome director turns 46 today. In many years, in over 10 movies, Rohit has broken character several times. We know his movies for hilarious slapstick comedy, insane stunts, and general apathy towards laws of gravity. Fans swear by his brand of cinema. No wonder Simmba proved to be such a raging success at the box office in December 2018. But in the chaos of all the Rohit Shetty-ness, we often have failed to dig deeper. Sometimes Rohit has defied the general perception and given us scenes that just are...for lack of a better term non-Rohit Shetty. Working with Akshay Kumar in 'Sooryavanshi' an Achievement: Rohit Shetty.
To celebrate his birthday and to spread awareness about his charisma as a filmmaker, we are listing down such scenes. Even if you are not a fan of Rohit Shetty kind of cinema, you won't be able to deny that the following scenes are a class apart. After Ranveer Singh's Simmba, Rohit Shetty is Planning a Female Cop Film.
1. Gerua
The song Gerua, picturised on Kajol and Shah Rukh Khan, for the movie Dilwale is one of the most beautifully shot music videos in Bollywood. How unlike Rohit Shetty. We'd expect Karan Johar to show us a world like Gerua, but surprise, surprise, it was Rohit.
2. The temple scene in Chennai Express
Okay, have we collectively underestimated Rohit's understanding of Bollywood romances? Because the scene where Shah Rukh Khan carries Deepika Padukone in his arms to a temple located on a hilltop makes our hearts flutter. No, flying cars and shiz.
3. Deepika runs to get the ashes in Chennai Express
At one point in Chennai Express, Deepika and SRK have to run away from the goons like right now. They are literally running towards a jeep, when Deepika realises something and changes her course and runs inside a house instead. SRK, after sitting in the jeep looks around for his lady love only to find her bringing back the urn that contained his grandfather's ashes. Yes, Rahul, the dude, forgot his own grandpa's ashes, but Deepika remembered. Such a nice scene to remind us all that women are better at everything, even running away from goons.
4. The entire melodrama when Tusshar reveals the big secret in Golmaal 3
For the most part, Golmaal 3 worked on the same tropes that Rohit Shetty movies are known for. But in a heartbreaking sequence, Tusshar's character, who is mute, emotionally conveys to his brothers that he has figured out the identity of their parents. Grab your tissues before watching the scene.
5. When in Zameen, a Sikh passenger gives his seat to the Muslim pilot of the hijacked plane
Okay, Rohit's debut film Zameen is not perfect. But, boy, it has its scenes. The movie featured Abhishek Bachchan, Bipasha Basu and Ajay Devgn and the plot was about a plane hijacked by terrorists. The best scene of the film went to two supporting stars. When the pilot of the hijacked plane exits the cockpit to sit with the passengers, a man with a turban vacates his seat for the Mulsim pilot and sits on the floor himself.
So, these were the most unlikely scenes we could find in the Rohit Shetty universe of movies. This should not stop you from mentioning such finds of your own. If you also know of any such scene, please tweet to us @latestly. And, a very Happy Birthday to Rohit Shetty.