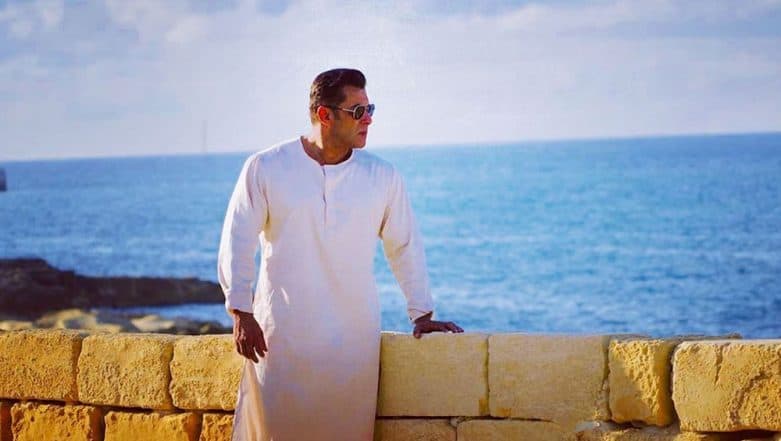 Salman Khan never ceases to amaze his fans with his statements. The superstar has many times grabbed the headlines for his bold opinions. The actor with mass appeal is too conscious about his films but not as much about his statements. During a recent interaction with DNA, the Dabangg 3 actor spoke on the kissing and nudity shown in films and web series. He said that he can't even watch that stuff just how people do! Salman Khan Believes He's Surviving on Mediocre Talent, Thanks His Fans for Supporting Him.
He said, "I just want to make clean, entertaining films. I'm constantly wondering if I'm doing the right thing or the wrong thing because there are bizarre trends today. The kind of films that are being made (especially some of the stuff jo web pe aa raha hai) are shocking! I can't even watch the stuff, but people are watching it."
Not just this, but he also emphasized that his upbringing has been done in a way which makes him say no to these aspects of cinema. He added, "Abhi bhi when a kissing scene comes on screen, we're all awkward. See it whichever way you want, but I will put my heft behind clean cinema. I'm not for kissing and nudity in films at all."
While more and more A-listers from Bollywood are venturing into the digital space with the bold content, Salman Khan is clear with his concepts. Meanwhile, he is all immersed in the 'good' and 'entertaining' films like Dabangg 3 and Bharat, immediately next. Fans might be more excited to watch Salman Khan's web content, if made, more than ever now!