Former choreographer and reality show judge turned director, Remo D'Souza returns to familiar turf with Street Dancer 3D. The name may sound different, but Street Dancer 3D is definitely an unofficial sequel to the filmmaker's hit franchise, ABCD. Not only does the film follow the same template as ABCD 1 &2, but also includes a couple of songs and even the Dance Indian Dance gang, along with Prabhu Deva in the film. Why, even the ABCD 2 lead pair of Shraddha Kapoor and Varun Dhawan are part of Street Dancer 3D. Street Dancer 3D Vs Panga Box Office Collection: Varun Dhawan-Shraddha Kapoor's Film Beats Kangana Ranaut's Film In The Morning Shows.
Street Dancer 3D is about Sahej (Varun Dhawan) and Inayat (Shraddha Kapoor), an Indian and Pakistani respectively, settled in London, and leading their own dance troupes comprising of their own countrymen. While they clash with each other, they are brought together for a common cause and a dance contest to deliver some splendid dance performances.
So how good is Street Dancer 3D? Comparing to Remo's last film, the disastrous Race 3, well, Street Dancer 3D is a marked improvement. That doesn't make it a good film, though. The production values, the choreography and the costumes involved in the dance sequences are top-notch. But this isn't a reality show. This is a movie, and in being so, Street Dancer 3D takes a huge beating. Street Dancer 3D Movie Review: Watch Varun Dhawan, Shraddha Kapoor's Film for the Fantastic Dance Sequences. Snooze Through the Rest!
The movie's premise, which includes a subplot involving illegal immigration, is basically an excuse to tie up the many, many dance moments in the film. While that's not an aberration for what is a dance film, Street Dancer 3D takes its plot way too seriously, and pats itself in the back, for solving something very serious as Indo-Pak relations and illegal Immigration with a very absurdist manner.
In this special feature, let's look at the 13 WTF moments in Street Dancer 3D.
So Less Street Dancing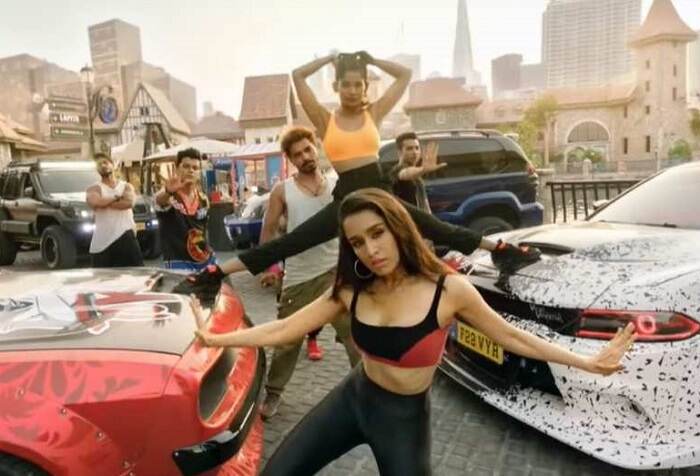 Sahej's team is called Street Dancers which is what makes the title of the film. The name is important, since it is Sahej's dream to fulfil his brother's dream of making Street Dancers win the prestigious Ground Zero competition. But if you are in to see some street-dancing, that constitute very less portion in the film. The misnomer shouldn't be alarming since Remo's ABCD films stood for 'Any Body Can Dance', and yet had accomplished dancers in the lead.
Inayat's Strange Family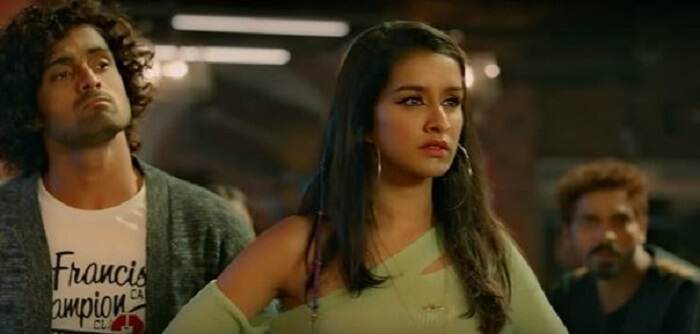 Inayat is shown to belong to a very conservative family, who apparently doesn't like her or her cousin (Salman Yusuff Khan) to dance. But they also give her the freedom to stay out for long, going god-knows-where, and doing-whatever-she-wants, as long as she is wearing a hijab. And in a world of smartphones and nosy neighbours, Inayat's family come across as a very clueless bunch in not knowing that she is heading her own dance troupe. After all, Inayat and her group are dancing right there on the streets, and not in secrecy. And they only needed one unintentionally hilarious and hammy monologue from Sahej (yes, even the feisty Inayat needs a knight in shining armour) to go from 'Nahi Yeh Ho Nahi Sakta' to 'Jaa Simran Jaa'.
That Anushka Sharma Joke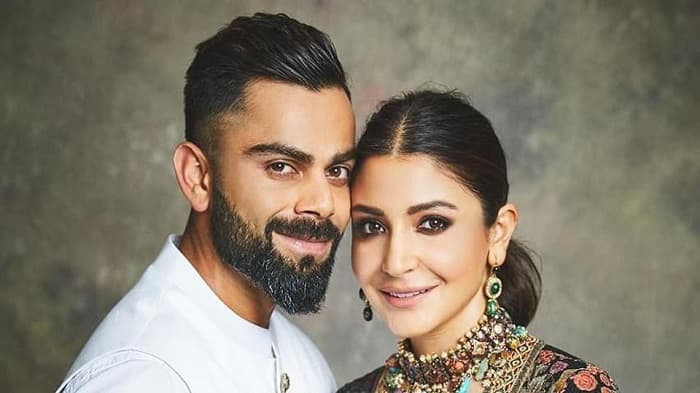 We see Sahej and Inayat's gangs clash over two Indo-Pak matches, both which India wins (of course). After some over-the-top silly bickering and incessant praising of Virat Kohli, one Pakistani group member asks his friend, what makes Kohli so special. Pat comes the reply, "Anushka Sharma". Not only is that a very silly joke, but it is also underlined by irony. This could be the movie's way of giving Sharma some credit, after how trolls used to blame her in the past for some of India's losses.
Ripping Off Jo Jeeta Wohi Sikandar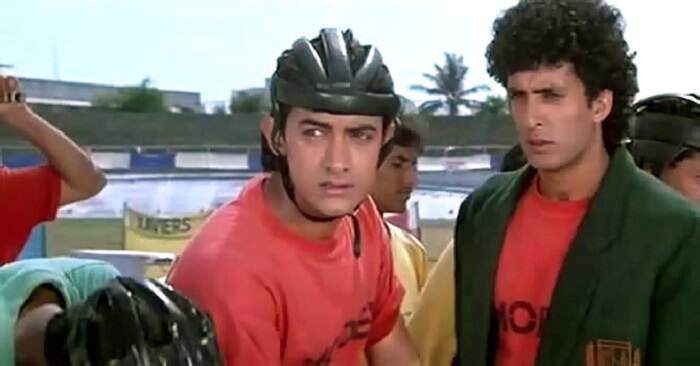 Sahej's track is clearly ripped off from the Aamir Khan's classic underdog film. Like him replacing his more talented but injured brother to fulfil his dream of winning the Ground Zero competition. Or being in love with a hottie from the more polished rival group, the Royals, and looking down on his peers, before realising his follies and winning the day for them.
The Illegal Immigration Tackling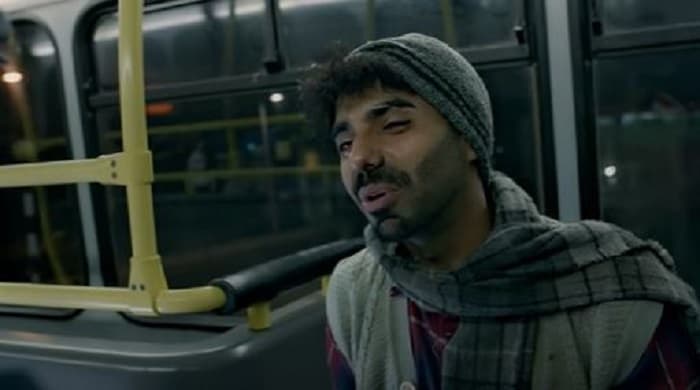 I really appreciate Street Dancer 3D trying to bring attention to the plight of the illegal immigrants from the Indian subcontinent in the UK who can't return to their country. What I don't appreciate is the corny, half-hearted manner in which the film addresses the issue. The subplot involving Aparshakti Khurana's character is particularly tacky in the way those portions are shot.
The 3D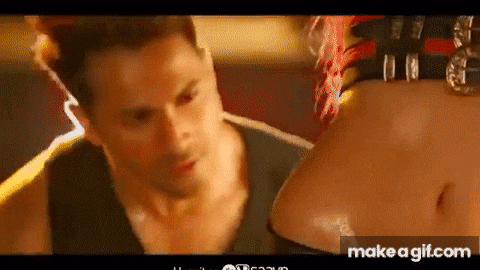 A couple of weeks back, Ajay Devgn's Tanhaji did well with the use of 3D in creating scintillating action sequences. Why, even Remo's Race 3, for all its huge flaws, at least had decent 3D effects. In Street Dancer 3D, though, the 3D aspects mostly involve throwing CGI-ed doughnuts, confetti, sweat beads, hats to our faces. I might have missed it, but I am pretty sure that at one point, they might have thrown the script too.
Nora Fatehi Humping The Dance Floor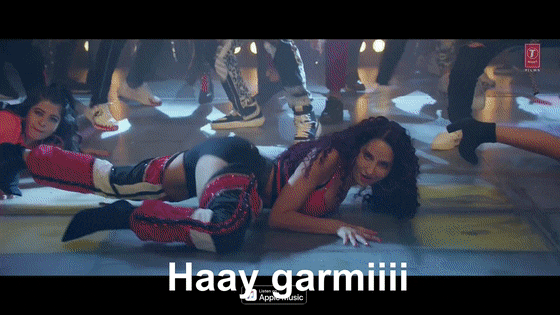 Nora Fatehi, who was mostly restricted to item songs in other movies, is one of the best parts of Street Dancer 3D. Even though her role is cliched and character underwritten, Nora steals the spotlight with her awesome dance moves (watch out for her intro scene) and hotness quotient. But I really can't figure out why was she doing unmentionables to the dance floor in the "Garmi" song? That was so damn distracting and hilarious!
Muqabla 2.0
Another best aspect about Street Dancer 3D was that the movie makes Prabhu Deva dance a lot, and that's a really good thing. It begins with Sahej trying to ridicule Anna (Prabhu Deva) by calling him old, and Anna, in true Prabhu Deva style, shows the kids what it is to be a master, by dancing to "Muqabla 2.0". So why it is in the WTF section? For one, the scene is set in Anna's pub, and suddenly the props and the stage change during the duration of the song, before returning to the pub again. Since it was a very impromptu thing, we wonder where Anna and his gang managed to get everything on the spot. The Muqabla song is still a treat to watch in its current form, even if the logic goes for a toss. Just like everything else in the film.
Anna's Physics and History Lesson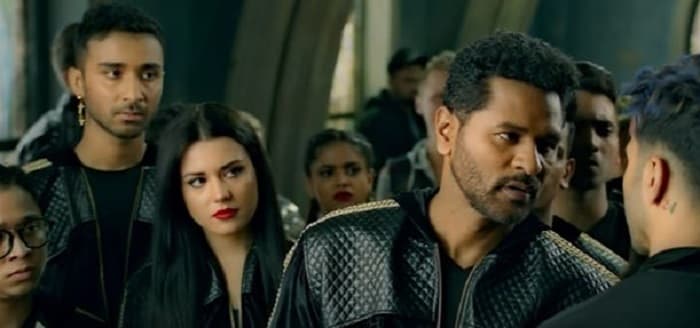 Anna, in his attempt to try and unite Sahej and Inayat's dance troupes, says things like 'in physics, two negatives make for a positive'. Any kid can actually counter that and say that it is not physics and actually maths, where two negatives make for a positive. In physics, two negatives (in magnetism) actually repel each other. Anna then goes to a history lesson, saying that India managed to drive the British out when it fought united. A very strong point indeed, if we ignore the irony that it is the British that ended up dividing Hindustan into India and Pakistan, which is also why Sahej and Inayat ended up as rivals.
Raghav Juyal's Stilted Performance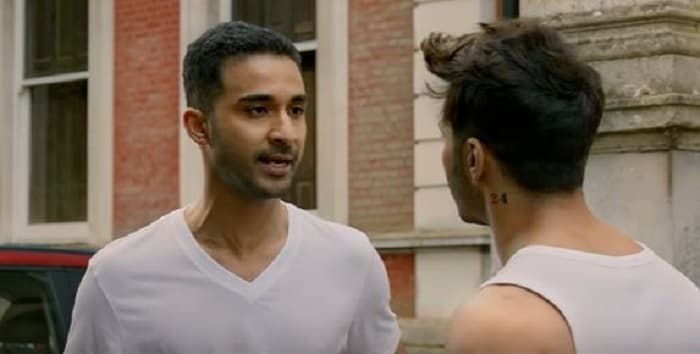 Varun's dancing may come across as stilted in the film, but he is a good performer. On the other hand, the former Dance India Dance contestant Raghav Juyal, who plays Sahej's bestie, is a fantastic dancer, but is a very stiff performer. This turns into a cause of concern when the two have an altercation when Juyal's character reveals he is in love with a girl in Inayat's troupe. Ignoring this Dil Chahta Hai-inspired tussle, we can clearly see Punit's discomfort in trying to be angry and rattling off dialogues at the same time.
Sahej's Brother Hijacking His Big Moment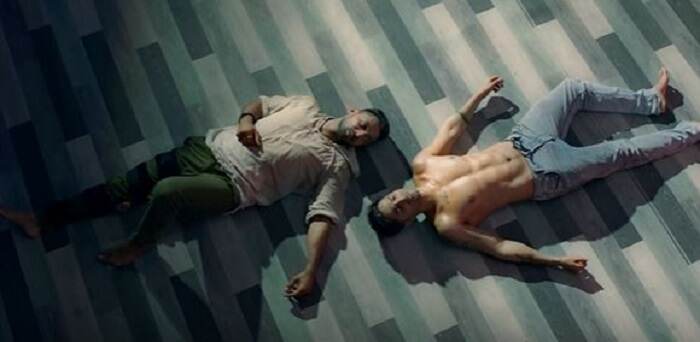 Sahej, after realising he has done a mistake joining the British dance group Royals, has his awakening moment where he literally shatters his illusions of grandeur and dances bare-bodied to express his anguish. This was a piece where Varun could show off his dancing skills, whereas, in other sequences, he (and Shraddha) turn out to be the weakest of the lot in the group moments. Instead, Remo brings in Punit to show off his exemplary dance skills and basically stealing Varun's one good moment of glory.
The Rains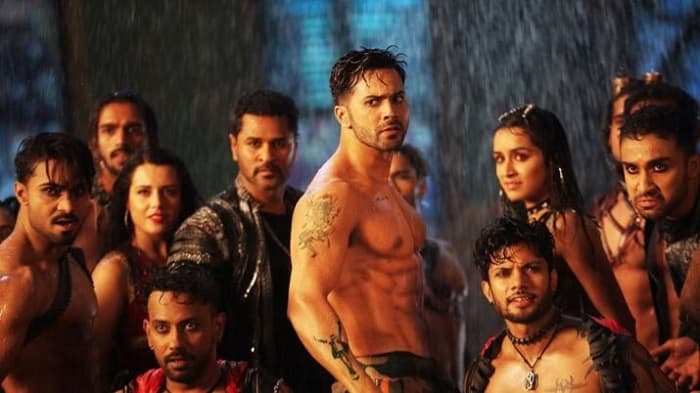 Sahej's return to Anna's team in the semi-finals of Ground Zero and save them from defeat, lacks logic, considering he just danced for another troupe moments back and makes an (re-) entry by tampering with the opponent's act. Also how he managed to get the group synchronised to his impromptu dancing is another aspect, we would not want to get into. But it leads to the reprise of ABCD's "Bezubaan" track which is a highlight of the film. At one point, it begins to rain, and the troupe uses that to do more impressive dance steps. The glaring bit is, why would a contest, that is giving out hundred thousand pounds as a reward, would have the venue in a place when rains can get in. Don't they have all these electronic stuff inside, and the seeping rainwater could end up with the dancers and the spectators in the danger of electrocution?
Forfeit Because of Technical Failure?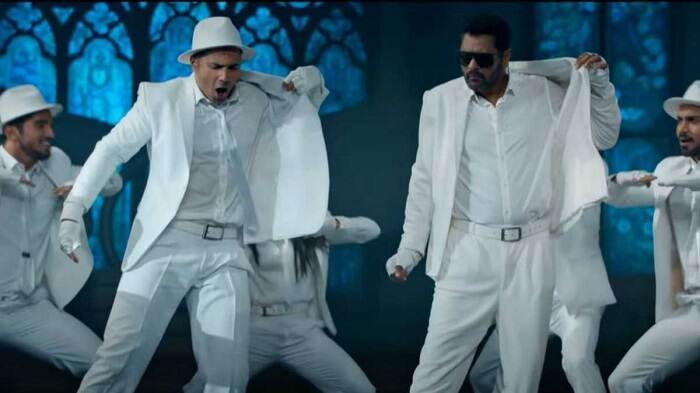 Street Dancer 3D ends on a high with the fantastically choreographed "Mile Sur Mera Tumhara" reprise. It is the scene that preludes the song which raises some dumbfoundedness. After the Royals' performance, one of their members takes the fuse out of the electric box leaving The Street Dancers stranded right when they were getting into the groove. Instead of fixing what is a very simple issue, the organisers bizarrely tries to forfeit the contest and announce Royals as the winners. Perhaps they were in a more tearing hurry than the audience in getting this drivel done away with. Thankfully for our heroes, Aparshakti Khurana's character finally justifies his presence in the film and gets into the act by beating dhols providing music for the troupe.
(The above story first appeared on LatestLY on Jan 24, 2020 05:10 PM IST. For more news and updates on politics, world, sports, entertainment and lifestyle, log on to our website latestly.com).