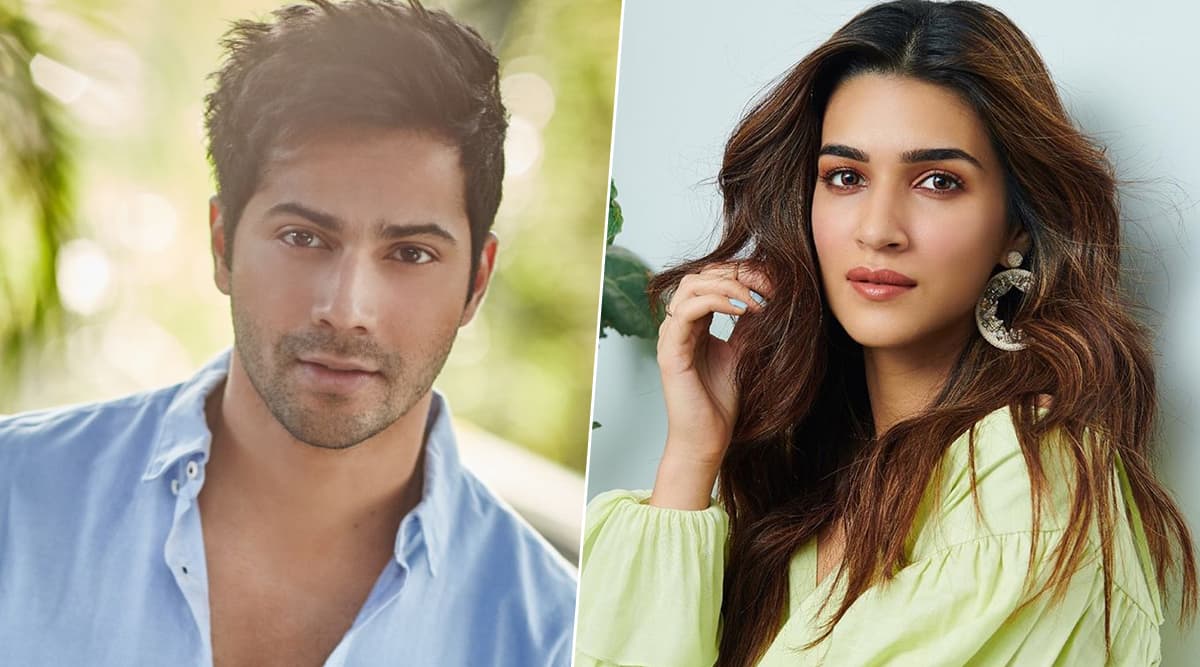 The fan following of Bollywood celebrities is massive and sometimes it's lovely to see celebrities help their fans when they are in need. In a sweet gesture recently, Varun Dhawan and Kriti Sanon made sure to grant one of their special fan's wish by video-calling her. The fan, who is a 14-year-old girl from Nepal recently survived a horrific acid attack and is currently recuperating in hospital. After learning that she's a huge fan, Kriti without a thought got in touch with her and spoke to her in a heart-warming video call. Coolie No 1 Actors Varun Dhawan and Sara Ali Khan's 'Fun in the Sun' Is Ah-Mazing (Watch Video). 
The Housefull 4 actress also informed Varun Dhawan about her and the actor too made sure to reach out to her. On having to speak to her Bollywood favourites, the 14-year-old was filled with excitement and her reaction to their video calls was simply priceless. Vaun later also took to Twitter to send her good wishes and thanked Sanon.
Kriti responding to Varun's gesture wrote, "u're the sweetest VD! All the love to Muskan.. praying for her speedy recovery."In the video, Varun can be seen asking his fan to recover and go back and study. He also says that he is sure that she will be back, stronger than ever, very soon. He said that he hopes to meet her in person and finished by sending her love. Housefull 4 First Look: Kriti Sanon Goes from Sitamgarh's Beautiful Rajkumari Madhu to London's Kriti in a Hot Avatar on the New Poster.
Check Out Varun Dhawan's Tweet Here:
@kritisanon got In touch with me and told me about the situation sending muskan and her family all the love and strength and would love to see her https://t.co/XJ4Q3V7CrU

— Varun Dhawan (@Varun_dvn) September 25, 2019
Check Out Kriti Sanon's Tweet Here:
She's a bright and a very brave girl!! May God bless her.. i'm glad we could make her smile in this tough situation.. would love to meet her whenever she recovers❤️❤️ https://t.co/jCqxvRTLEN

— Kriti Sanon (@kritisanon) September 25, 2019
It's amazing how Varun and Kriti are setting examples for other celebrities to follow. Fans of both the celebrities were touched by their gesture and wrote in support of them. A user commented on Varun's post saying, "Thank you for making her wish come true. What she is going through is an uphill battle & even a simple gesture will give her a lot of strength."