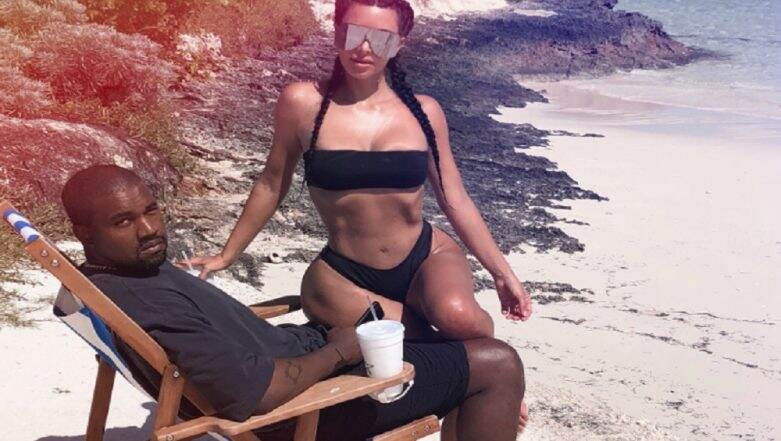 The deadliest wildfire in California state's history has claimed the lives of at least 56 people. More than 300 still remain unaccounted for and fears are rising that the casualty numbers could soar.
The wildfires ravaging the state did not differentiate between the young and the old and the rich and the poor as it tore through the state. Many Hollywood celebrities like Gerard Butler, Miley Cyrus and Neil Young lost their homes to these fires.
Members of the Kardashian family too were among those impacted and tweeted out about the fires threatening their homes. On November 8, the Woolsey Fire forced Kim Kardashian to pack up and evacuate the couple's Hidden Hills home within an hour.
On Friday afternoon, the "Keeping Up With the Kardashians" star shared on Twitter that the flames had reached their property. "Just landed back home and had 1 hour to pack up & evacuate our home. I pray everyone is safe," she posted.
However, she and her husband Kanye West seem to have found a way around California state's stretched resources to fight the wildfires by hiring private firefighters.
According to Hollywood celebrity news website TMZ, as a blaze part of the Woolsey fire in Southern California threatened Kim Kardashian and Kanye West's $60 million mansion, the couple decided to call in private firefighters.
The firefighting team tried to separate the mansion from the fire by digging trenches in the field adjacent to the Kardashian-West house. The area was doused and cooling temperatures allowed the team to beat the fire.
This effort is reportedly being praised by the couple's neighbours as the location of their house also threatened other houses in the vicinity. The firefighters said if the Kardashian-West home caught fire, it would then have caused a domino-effect in the neighbourhood.
She later tweeted out that the fire "are more contained and have stopped at the moment." She added: "It doesn't seems like it is getting worse right now, I just pray the winds are in our favor."
I heard the flames have hit our property at our home in Hidden Hills but now are more contained and have stopped at the moment. It doesn't seems like it is getting worse right now, I just pray the winds are in our favor. God is good. I'm just praying everyone is safe 🙏🏼

— Kim Kardashian West (@KimKardashian) November 9, 2018
Kim Kardashian seems to have recovered from her ordeal as she appeared on the People's Choice Awards where she and her siblings accepted the award for the Best Reality TV Show. She dedicated her award to the firefighters in California. "We would like to dedicate this win to all of the firefighters, police officers and first responders," Kim Kardashian said.
According to an estimate released by Morgan Stanley, the Woolsey Fire has caused between $2billion and $4billion damage in insured property.