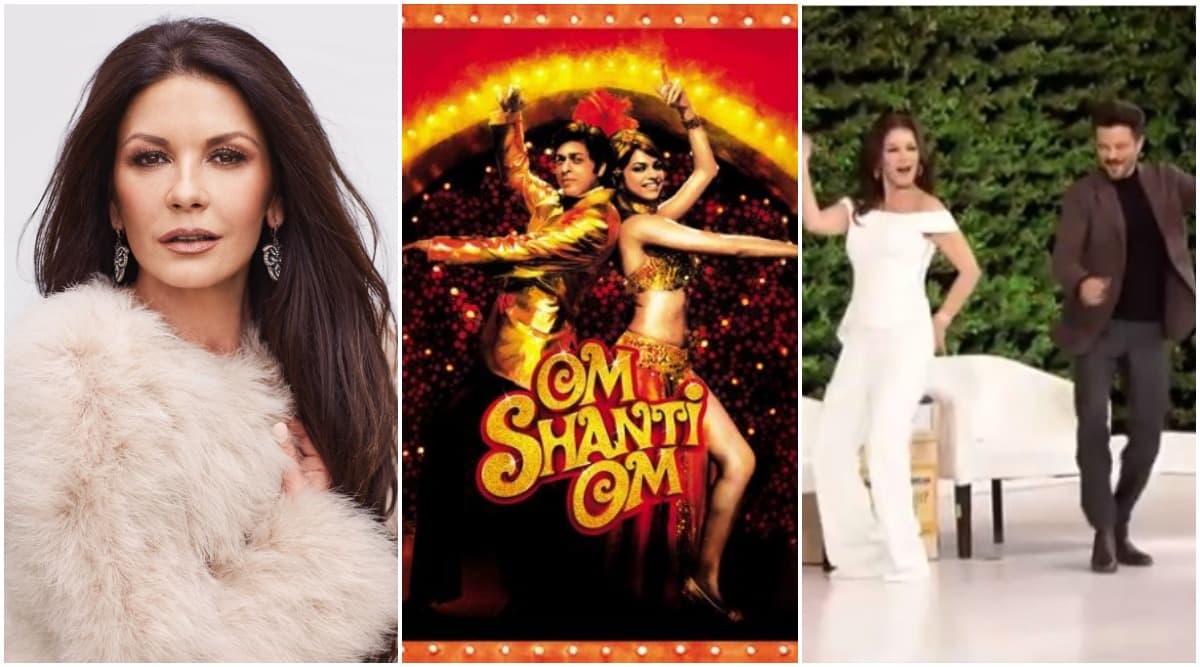 Catherine Zeta-Jones is known for her roles in films such as The Mask of Zorro, Traffic, Chicago, Ocean's Twelve, The Terminal, No Reservations, and many others. Catherine and her husband, American actor Michael Douglas are in India to attend the 17th Hindustan Times Leadership Summit. The duo is joined by one of the most loved actors of Hindi Cinema, Anil Kapoor. During the event Catherine admitted that she is obsessed to the title track of Shah Rukh Khan and Deepika Padukone's film, Om Shanti Om. You'd be amazed to watch how she beautifully grooved with Anil Kapoor to the track. Akshay Kumar to Resume Indian Citizenship; Netizens React.
Catherine Zeta-Jones confessed that she is a big Bollywood fan and was quoted as saying, "I should have been born in India so I could do Bollywood movies where I can dance, sing and act," reports HT. Talking about her obsession with "Om Shanti Om" song Catherine said, "My kids have been brought up singing "Om Shanti Om"." Michael Douglas added, "It's true. On Christmas, everyone in our country sings Christmas carols, our house sings all the songs from "Om Shanti Om"." She also mentioned, "I don't think people understand my obsession with Om Shanti Om." Michael Douglas on Surviving the Stage IV Tongue Cancer in 2010: 'I Was Heartbroken but Now I Have Put My Priorities Back in Order'.
Watch Catherine Zeta-Jones Dancing To Om Shanti Om With Anil Kapoor
#HTLS2019 | Catherine Zeta-Jones grooves on the title track of her 'favourite Bollywood film' Om Shanti Om 😍

Watch full session here: https://t.co/9EWtxB4Ppb pic.twitter.com/p0Q22jGsL7

— Hindustan Times (@htTweets) December 7, 2019
In conversation with Anil Kapoor, gorgeous Catherine Zeta-Jones also revealed how happy she is to marry her best friend, Michael Douglas. She stated, "I married my best friend... The secret to our relationship is being kind to each other, retain our sense of humour." Catherine and Michael met each other at the Deauville Film Festival in August 1998. The duo tied the knot in a grand ceremony on November 18, 2000.