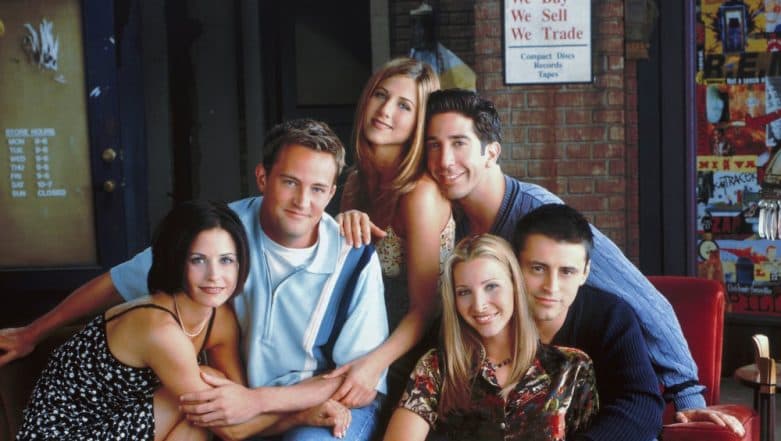 One of the most awaited days of the year that has a special meaning for friends is Friendship day. This year, the special day will be celebrated on August 4 and we bet you already have some special plans for it. The day is all about spreading joy and enjoying it with your friends who have stayed with you over the years and seen you through your thick and thin. The day is dedicated to celebrating all kinds of friendships including those that are close and also long distance.  Friendship Day Images & HD Wallpapers for Free Download Online: Wish Happy Friendship Day 2019 With Beautiful GIF Greetings & WhatsApp Sticker Messages.
There's no better way to make someone feel better than to dedicate a nice song for them. After all remember what Phoebe Buffay in Friends said, "Music is the best gift one can give" and we all agree. There's nothing more enjoyable than listening to some of the greatest songs that have been written to celebrate friendship day. Here's looking at some of the best friendship day songs ever.
1. Friends Never Say Goodbye - Elton John
This one of the oldest and one of the best songs that talks about friendship like never before. The beautiful lyrics of the song can be dedicated to your closest friends eve. The evergreen track stands the test of time thanks to its amazing lyrics and melody.
2. If You Wanna Be My Lover - Spice Girls
The Spice Girls said it in the 90s and we think you should certainly stick to it. Friendship never ends and hence boyfriends and girlfriends may come and go but friends are for life. The peppy track is a perfect celebration for the day.
3. I'll Be There For You - The Rembrandts
Who doesn't know this song? Apart from being the title track of the popular series Friends, this is also one of the most popular songs by The Rembrandts. There's nothing better you can do than celebrate Friendship day listening to this.  Friendship Day 2019 Hindi Wishes: WhatsApp Stickers, Dosti Shayari, GIF Image Greetings, SMS and Quotes to Wish Happy Friendship Day.
4. You've Got a Friend - James Taylor
This is one of the oldest songs that will fill your heart up with its emotional lyrics that describe best what friendship truly is. If you haven't heard this song yet, this day may be a good time to do so.
5. Count On Me - Bruno Mars
This is another beautiful song that is perfect to celebrate Friendship day. Bruno Mars just knows how to set the mood right and this one's a winner with its perfect lyrics and music. Don't forget to play this one for the day.
We hope you get a chance to tell your friends how much you love and appreciate them and how they make your lives amazing. Add these songs to your playlist for the day and make them feel loved.