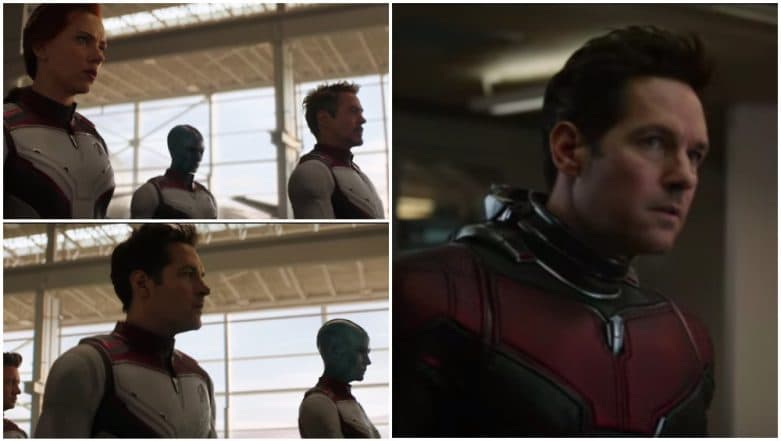 The brand new trailer of Avengers: Endgame has opened a bundle of joy and given the fans a glimpse of what is yet to come. While we were wondering about what MCU has in store for us, the launch of the latest trailer out of nowhere has raised the bar of intriguing events. With the final chapter yet to unfold, the makers have not left any stone unturned when it comes to bewilder its huge fan-base. Avengers: Endgame New Trailer: A Determined Tony Stark Aka Iron Man Is Back from the Space and We Feel Sorry for Thanos.
Our superheroes, including Iron Man and Nebula, raising their voices against fighting Thanos has left us wondering if they have been rescued from the space. If so, does Captain Marvel has a part to play in it. Adding more drama, not only are they rescued from the deep sea, but they are also united in shiny white armor.
Talking about the armour, it looks a lot like Ant-Man's suit, which further hints that our heroes are about to enter the quantum realm, where we are certain about finding time vortexes. Avengers: Endgame New Trailer: Tony Stark's Return From the Space and Captain Marvel's Inclusion in the Team Are Just Some of the Many Reasons To Make us Jump With Joy (Watch Video).
Have a look at the new trailer:
Avengers: Endgame is all about the first phase superheroes' struggles and fights to right the wrongs. They are determined to defeat Thanos at any cost. With so many lives at stakes, they have no choice but to fight till their last breath.