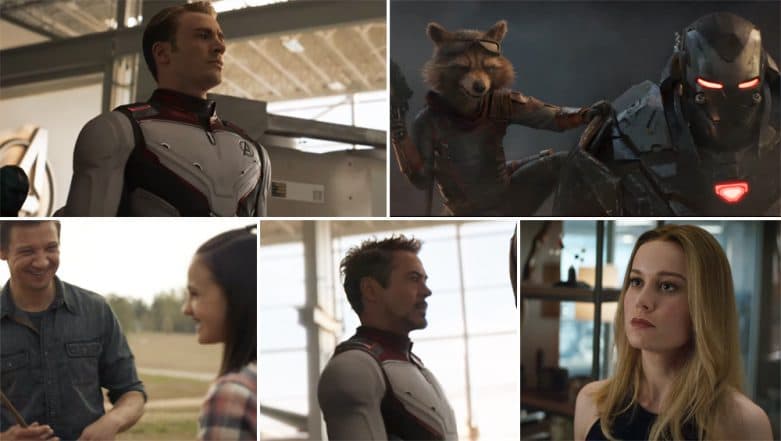 Just when we thought the day can't get any better (thanks to Alia Bhatt's decision to foray in South cinema), Marvel decides to play a little game with us. The one where they expect us to scream from the top of our lungs and root for the release of Avengers: Endgame, that's slated to release next month. The new trailer of MCU's next dropped out of nowhere and here we are, struggling with our words to justify it. The second trailer of Marvel's Endgame is slightly more intriguing and exciting. Oh, and yes it includes Captain Marvel. Is It Captain Marvel In Avengers: Endgame Or A Skrull? New Shocking Theory That Could Be True!
It starts from Tony Stark's journey as Iron Man and gradually proceeds from an overwhelming past to an emotional present. The editor then does a fine job at introducing all the characters, from Steve Roger's Captain America to Hawkeye's Ronin and elaborates on how Natasha Romanoff is able to get him on board. A few glimpses of Asgard where Thor remembers his late father, Nebula's struggles in the space to fight her grave loss and Scott Lang aka Ant Man's curiosity to understand the scenario sums up the rest of the trailer. With Tony Stark's return from the space, all his fans can jump with joy and wonder if Captain Marvel should be credited for his rescue. Did Brie Larson's Captain Marvel Solve the Mystery of the Missing Avenger in the Avengers: EndGame Trailer? Here's Why We Feel So! 
Watch the new trailer of Avengers: Endgame right below
With Captain Marvel's inclusion in the team and Iron Man's return from the space, the team is all set for this new and final battle. The new trailer is all about a spark of hope that assures things will eventually fall in place. The determination of these superheroes coupled with the addition of someone who's filled with Tesseract's power should be enough to make you eager beaver to see Thanos' defeat.
Avengers: Endgame is all about the first phase superheroes' struggles and fights to right the wrongs. They are determined to defeat Thanos at any cost. With so many lives at stakes, they have no choice but to fight till their last breath.