Marvel dropped a bomb of marvelous news on the internet today, as it launched the new trailer of the most anticipated Hollywood film of the year - Avengers: Endgame. The video was released out of nowhere and we cannot help ourselves but fall for the intriguing and exciting trailer. MCU's next has us all wondering about what it has in store for us, and despite all the guessing and theorising, the second trailer of the film has stirred more excitement and over-the-top anticipation. Avengers: Endgame New Trailer: Tony Stark's Return From the Space and Captain Marvel's Inclusion in the Team Are Just Some of the Many Reasons To Make us Jump With Joy (Watch Video).
All the characters are introduced in the trailer, and yes, including Tony Stark! From Steve Roger's Captain America to Hawkeye's Ronin, everybody is on board and all the more fierce. However, what catches the attention and is a literal cherry on the top, is the glimpse of Tony Stark. While every first phase superheroes struggle and fight to right the wrongs, Iron Man joins the team as he too echoes 'Whatever it takes'.
Have a look at Tony Stark's glimpse that has us all wondering: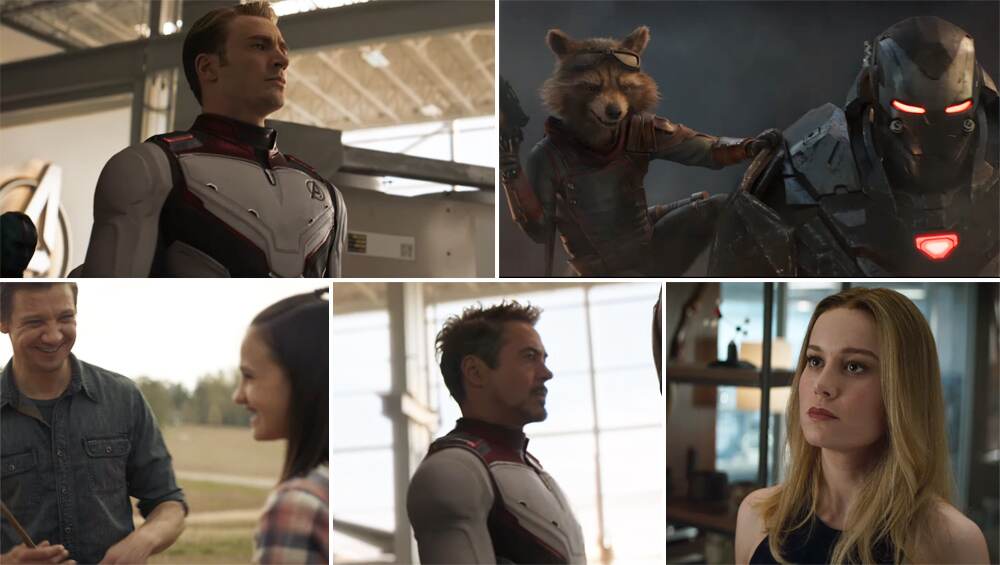 Have a look at the trailer:
The trailer has us bewildered, and we are curious about how Tony Stark has been revived from the space. With his return from the space, all his fans can jump with joy and wonder if Captain Marvel should be credited for his rescue. Avengers: Endgame New Trailer: Is that Clint Barton's Prodigy, Kate Bishop in That One Scene?
All the superheroes are determined to defeat Thanos at any cost as they join the voice of 'Whatever It Takes'. With so many lives at stakes, they have no choice but to fight till their last breath. Well, the destiny of it will be unfolded with the release of Avengers: Endgame on April 16.