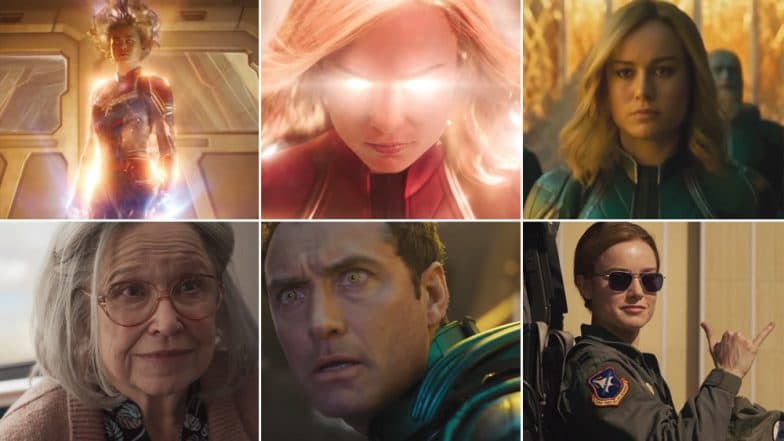 Even superheroes are not safe from online piracy! TamilRockers strikes again, and this time its target is none other than Captain Marvel! The twenty-first film in the Marvel Cinematic Universe (MCU), Brie Larson-starrer Captain Marvel full movie in HD leaked online on the day of its worldwide release including Indian box office on March 8, 2019. Yes, it also happens to be International Women's Day 2019. However, TamilRockers and many other illegal websites such as Yesmovies, Fmovies, Onlinemovieswatchs.com, 123movies, and more are making Captain Marvel full movie download for free as well as watch online in 480p, 1080p, 720p and 300mb. TamilRockers has reportedly leaked Captain Marvel movie download, dubbed in Hindi and Tamil. Now all these reports are worrying factor for Brie Larson film as Captain Marvel leaked climax would well give out Avengers: Endgame spoilers! The much-awaited sequel of 2018-film Avengers: Infinity War is scheduled to release on April 26, 2019. Captain Marvel: 7 Scenes in Brie Larson's Superhero Movie That Will Nourish Your Soul (SPOILER ALERT).
Academy Award-winning actress Brie Larson's entry in MCU has not been a cakewalk. The 29-year-old acting powerhouse is dealing with crazy negative outside forces – from misogynistic men who are having trouble dealing with a strong female character on screen, of course, the online trolls who bombarded the film with fake movie reviews WITHOUT SEEING IT. And now the actress and her film are under piracy attack. Captain Marvel: The Post-Credit Scenes Details of Brie Larson's Superhero Film Are Out and They Have an Avengers EndGame Connection (SPOILER ALERT).
Within few hours of Captain Marvel's theatrical release on Friday, everything from search engine giants (Google, Bing, MSN, etc.) to video streaming platforms (YouTube and DailyMotion) is flooded with requests for free download or online watch options. Some of the MANNY keywords searched are - Captain Marvel Tamil dubbed movie download, Captain Marvel TamilRockers, Captain Marvel Tamil dubbed movie download TamilRockers, Captain Marvel TamilYogi, Captain Marvel TamilRockers download, Captain Marvel movie download in Hindi, Captain Marvel movie download in Hindi 480p, Captain Marvel full movie download in Hindi FilmyZilla, Captain Marvel full movie download in Hindi 300mb, Captain Marvel movie download in Hindi 720p, captain marvel full movie download in Hindi HD, Captain Marvel watch online, Captain Marvel full movie watch online free, watch Captain Marvel online free 123movies, Captain Marvel download mp4, Captain Marvel download full movie in Hindi, and more.
In fact, Marvel movie 'enthusiasts' are also searching for Avengers Endgame download, Avengers End Game download in Hindi, Avengers Endgame download 1080p, avengers endgame download mp4, avengers endgame download full movie, Avengers 4 full movie in Hindi download FilmyWap, Avengers 4 full movie in Tamil download TamilRockers, Avengers 4 full movie in Tamil free download, Avengers 4 watch online in Hindi, and so many more. This is the situation when Avengers: Endgame's release is still one and a half months away!!
Watch Video: Captain Marvel Movie Review: Brie Larson's Superhero Film is Not to Be Missed
This is not the first time when an MCU film has become a prey of online piracy in India. Earlier, Marvel Studios' big blockbusters Avengers: Infinity War, Black Panther, Ant-Man and the Wasp, Spider-Man: Homecoming was leaked online for free download. Not only Marvel, but DC Comics' big release Aquaman also found its way on the internet way before it released in theatres. But the great news is all these films have done a humongous box office collection despite this setback. One will hope Brie Larson's Captain Marvel also does a great business and not face adverse effects. And we sincerely hope this nefarious act of online piracy is met with stringent actions from government and law.