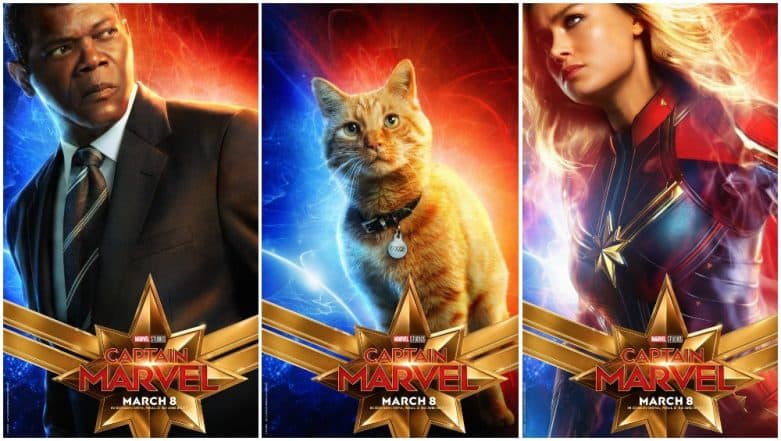 The first trailer of Spider-Man: Far From Home has left the Marvel fandom buzzing with various theories and discussions. To get concrete answers to any of those, we will have to wait for two more Marvel movies to get over. The first, of course, to arrive is Captain Marvel. This March release is Marvel Cinematic Universe's first solo female superhero title, that brings in Oscar-winning Brie Larson into the superhero fold. And it is a win for women empowerment movement that she is playing the most powerful superhero of them all. Captain Marvel: Brie Larson Reveals She Had to Undergo Rigorous Training for Nine Long Months Before She Started Filming the Superhero Movie.
With just a couple of months more for its release, Marvel has released 10 brand new posters of the main characters in the film. As expected there is a poster solely dedicated the usual suspects like Carol Danvers aka Captain Marvel, a young Nick Fury (Samuel L Jackson), Phil Coulson (Clark Gregg) and Mar-Vell or whatever character Jude Law is playing the film. Ben Mendelsohn's mysterious villain, Talos, also gets a poster, and so does Annette Benning's Kree Scientist. Even Gemma Chan's Minn-Erva and Lashana Lynch's Maria Rambeau have their posters, along with Djimon Hounsou's Korath (presently dead in MCU, but alive for Captain Marvel's '90s based events). Check them out below.
Captain Marvel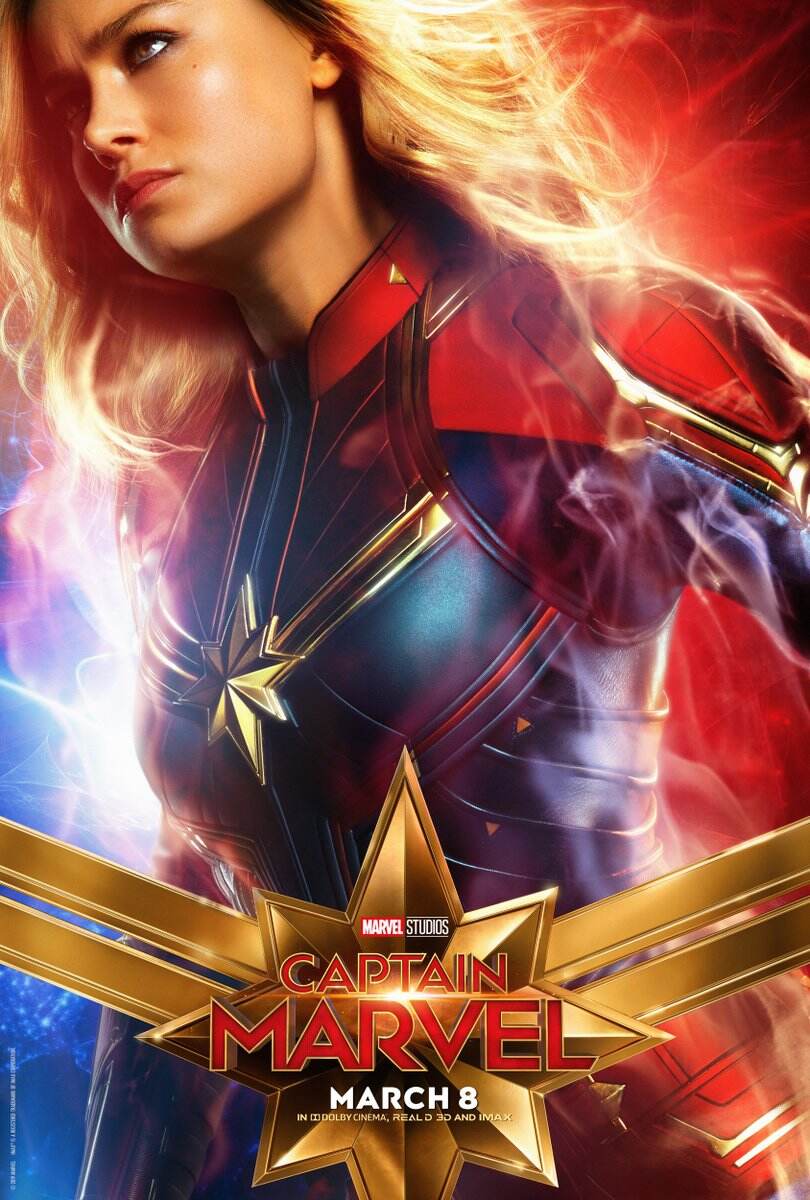 Talos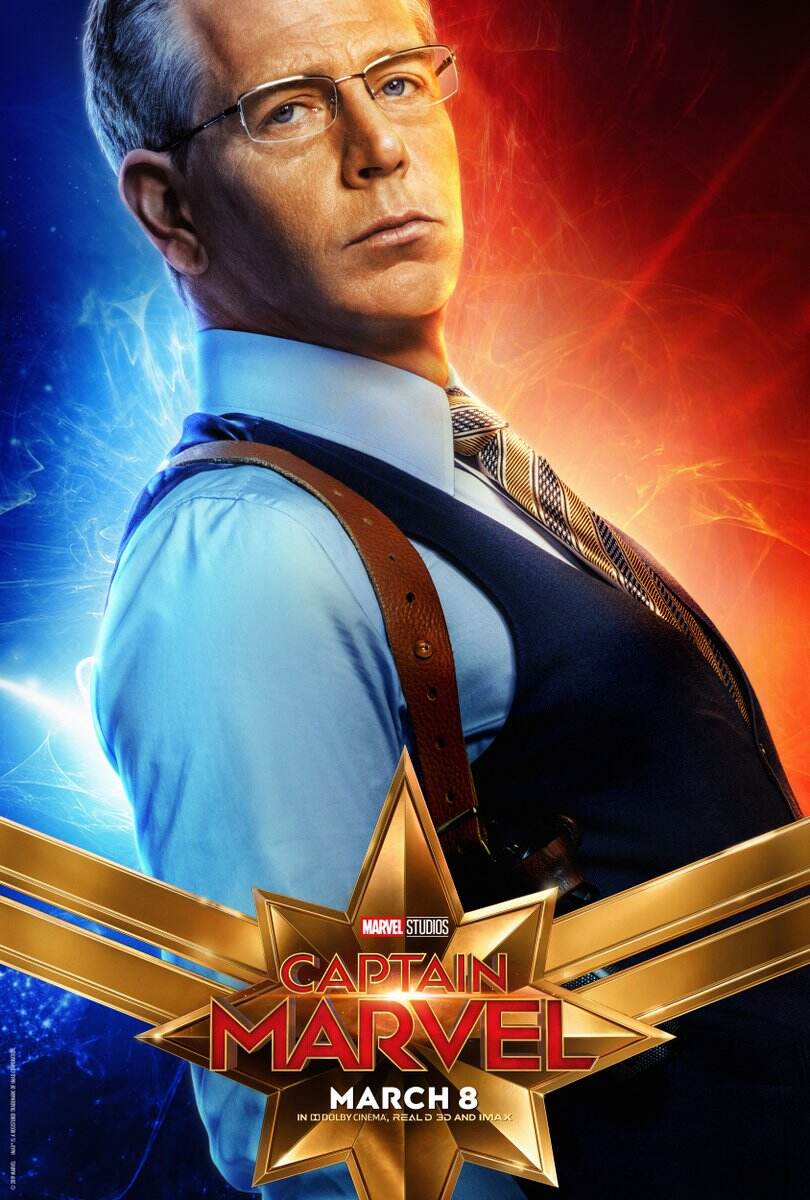 Nick Fury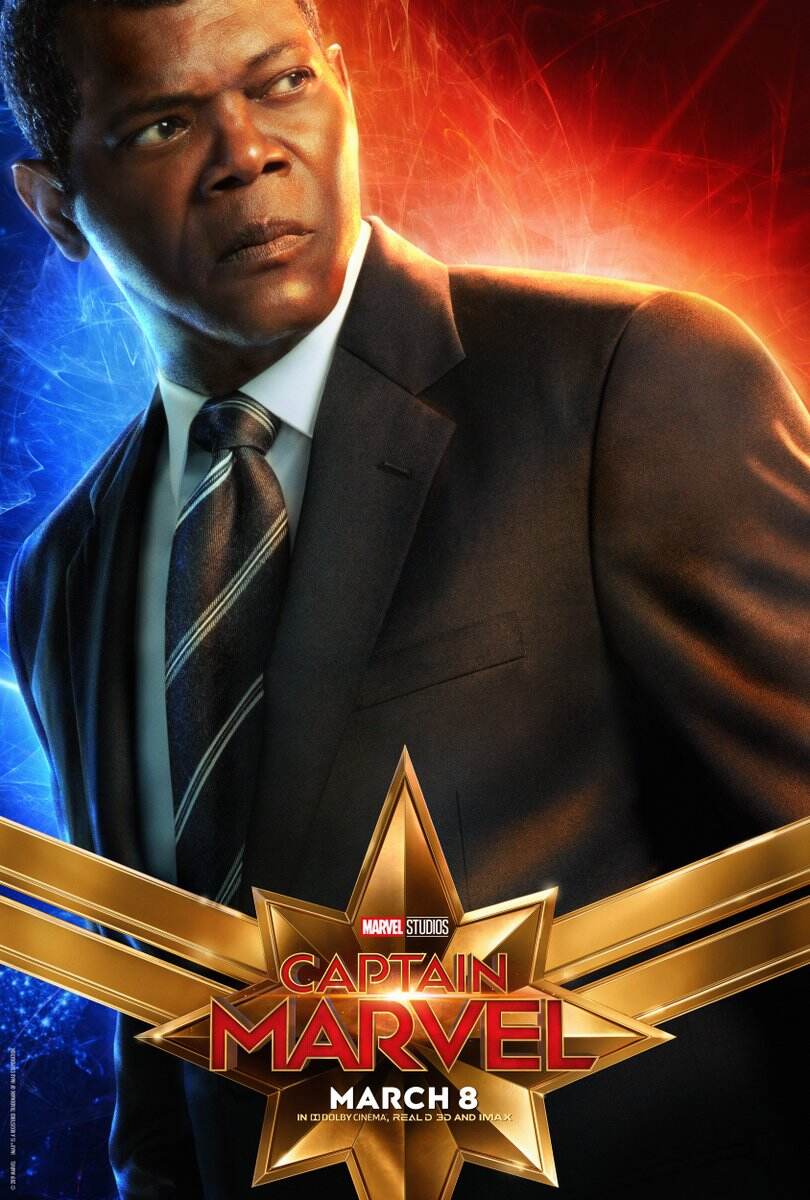 Phil Coulson
Annette Bening's Kree scientist
Jude Law's Character (Not Confirmed to be Mar-Vell)
Minn-Erva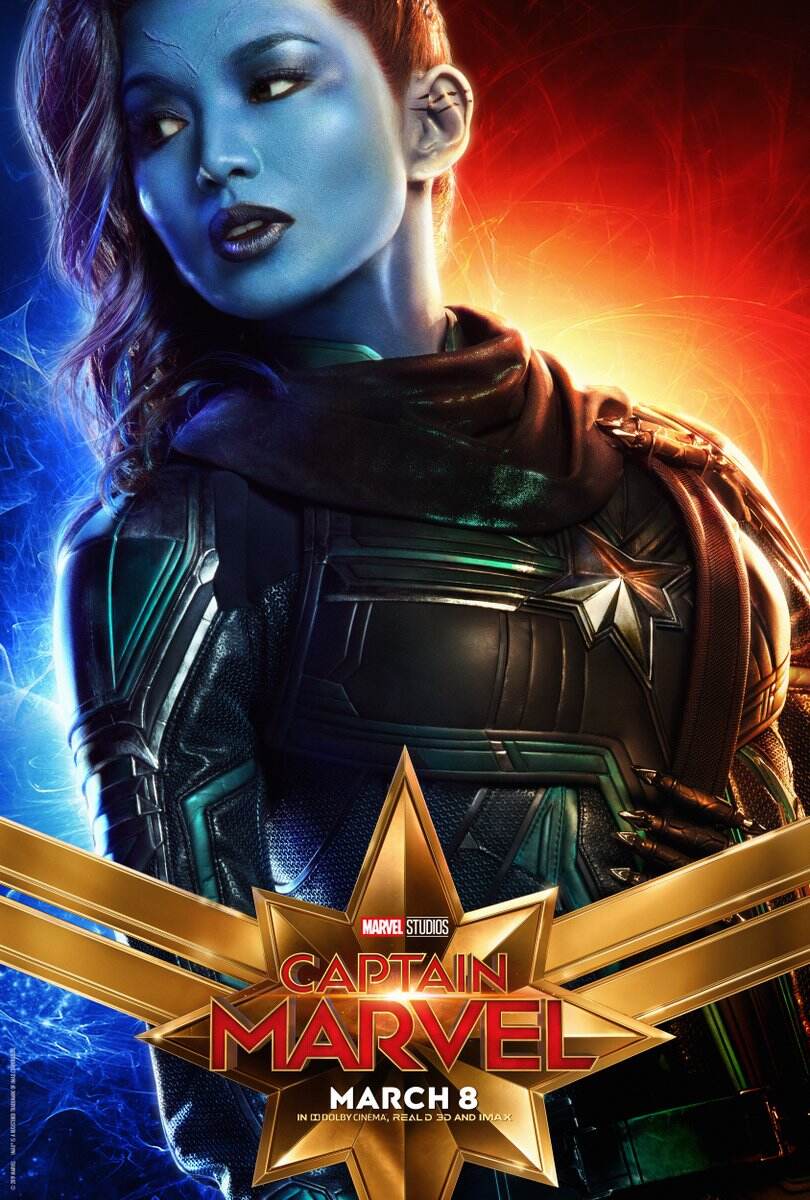 Maria Rambeau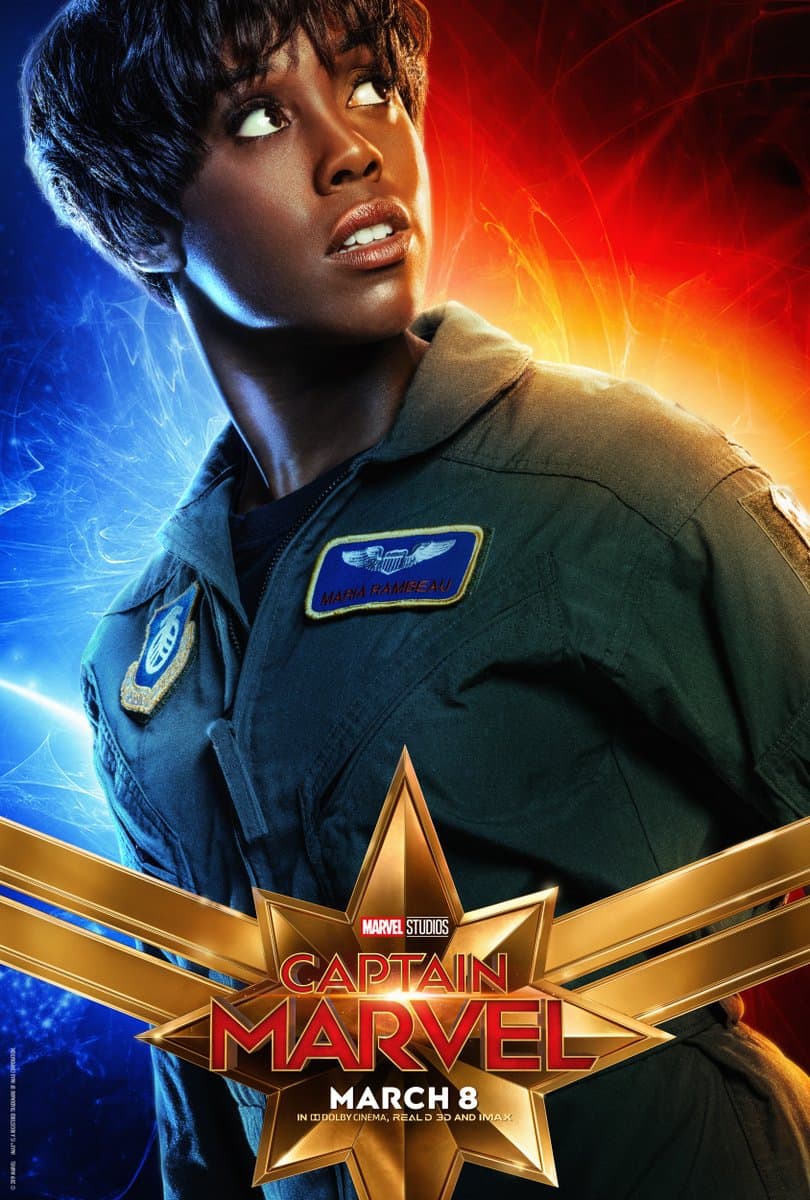 Korath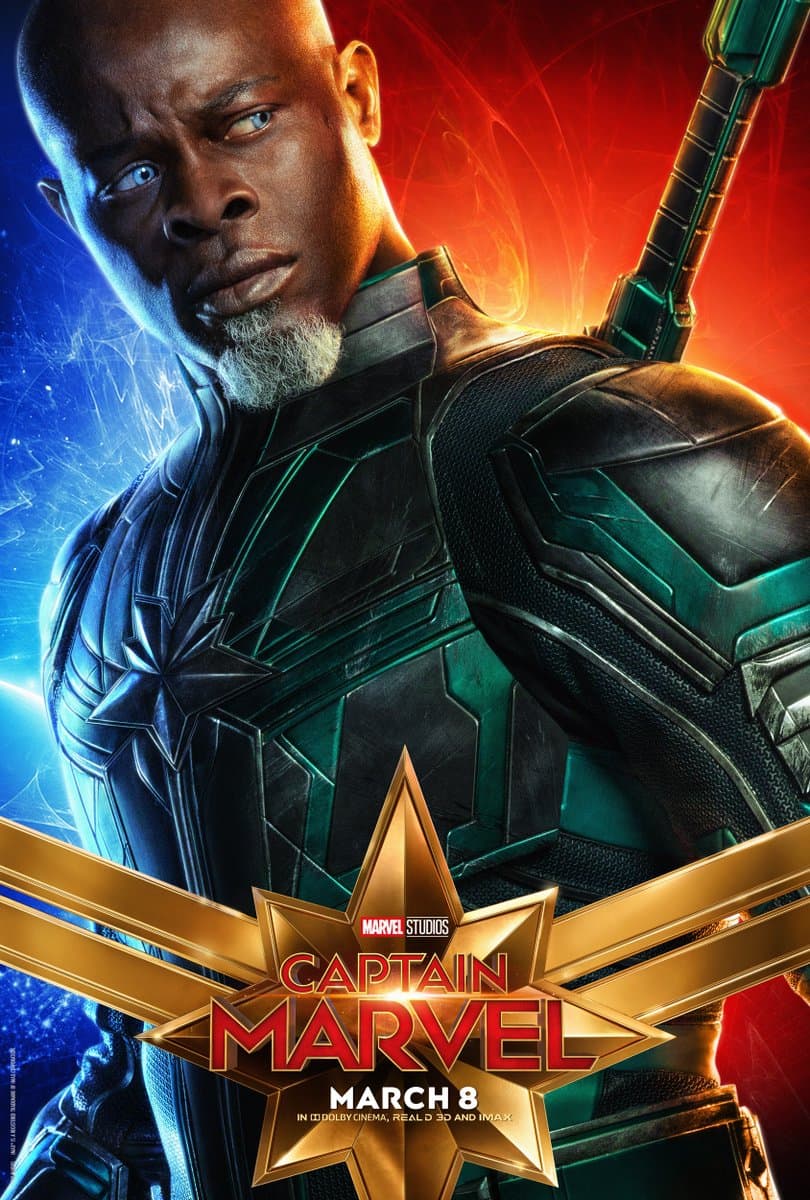 However, the star of the show is undoubtedly Goose, Captain Marvel's cat. The fact that he has a poster of his own makes him very important in the movie. Even Ronan The Accuser (Lee Pace) didn't get one! Captain Marvel New Trailer: 7 Hints and Secrets Hidden in Brie Larson, Jude Law and Samuel L Jackson's Latest Superhero Promo.
Goose The Cat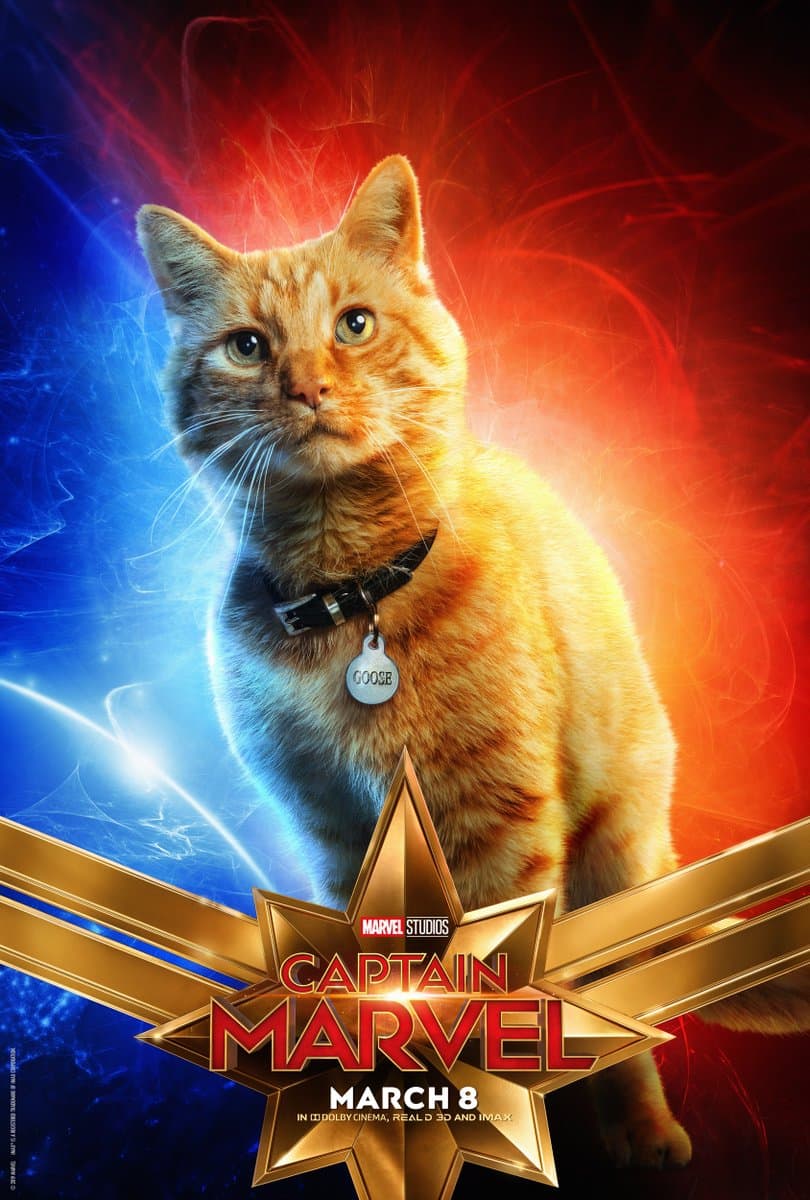 The tubby feline in the film is reportedly played by four cats. He is named Goose after the character who plays Tom Cruise's friend in Top Gun, which makes sense since Carol used to be a US Air Force pilot in her pre-superhero life. Does the above picture make you wanna rush and buy a cat, like Goose? Share your thoughts in the comments section below.