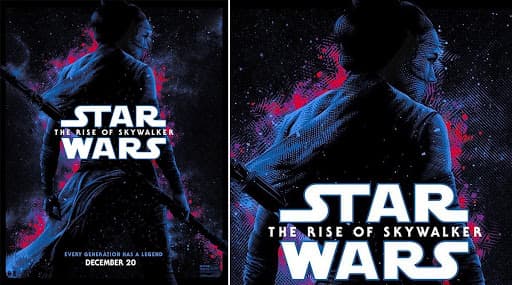 Ahead of the release of Star Wars: The Rise Of Skywalker, Disney has issued a warning to theatres across the globe to carry a disclaimer notifying viewers that certain visuals and sustain flashlights may affect people suffering from photosensitive epilepsy, as per a report on Hollywood Reporter. The studio is working in tandem with the Epilepsy Foundation to educating people about the ways they can enjoy the film which releases on December 20. Radhika Apte Spills the Beans on Being Approached for the New James Bond and Star Wars Films, Deets Inside!
In a letter to the theatre owners, as produced by the website, Disney has asked them to include an advisory. The letter reads, "Out of an abundance of caution, we recommend that you provide at your venue box office and online, and at other appropriate places where your customers will see it, a notice containing the following information: Star Wars: The Rise of Skywalker contains several sequences with imagery and sustained flashing lights that may affect those who are susceptible to photosensitive epilepsy or have other photosensitivities.'
Earlier in 2018, many raised concerns regarding flashlights and strobe in Incredibles 2 on social media. The Epilepsy Foundation had then requested Disney to put forth an advisory after the first weekend and they did so. This time, they have gotten together to make it happen before the film releases.
We appreciate Disney proactively putting out information about STAR WARS: THE RISE OF SKYWALKER containing several sequences with imagery and sustained flashing lights that may affect those with photosensitive epilepsy. Find tips for staying safe: https://t.co/RozkzfQkSc pic.twitter.com/JrPsl2EDpq

— Epilepsy Foundation (@EpilepsyFdn) December 6, 2019
Star Wars: The Rise Of Skywalker is directed by J J Abrams. The director had promised that it will have new forces awakening. That will make it even more interesting.