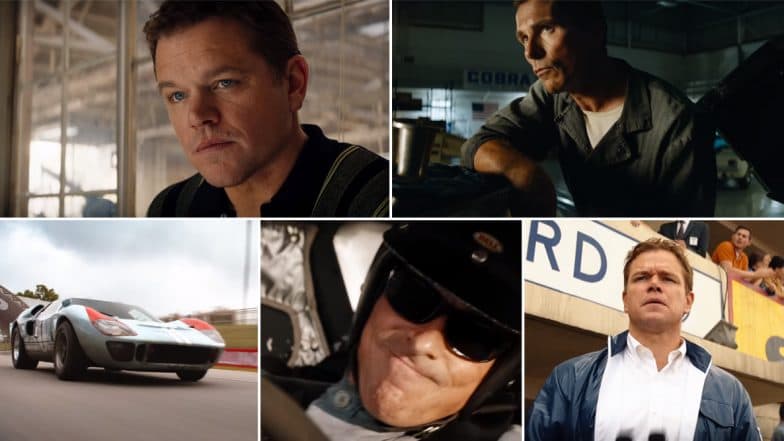 Christian Bale and Matt Damon's camaraderie is something we all look forward to in their next release, Ford v Ferrari. The title itself conveys the film's storyline and it's really no brainer. The story revolves two motor company giants who go to war to win a Grand Prix. While Ferrari was already a winner in this field, Ford was determined to step into the ring and whisk away the title from under their nose.
The second trailer of Ford v Ferrari relies heavily on Matt and Christian's camaraderie and it emphasizes on the efforts they took to make Ford capable enough to face the Ferrari. Success tastes sweeter when you beat someone in their own game and the American motor vehicle giant was sure resolute enough to beat their rival in their big game. Matt's "in it to win it" attitude looks promising and Christian as the egoistic and crazy racing driver adds his own charm to his character. Tracy Letts to Star in 'Ford Vs Ferrari' as Henry Ford 2.
Watch the new trailer here
Ford v Ferrari's premiere was held at the Telluride Film Festival 2019 and it received some positive first reactions from the same. Overall, the film is a crowd-pleaser and an entertainer in all parts. Based on a true story, the film will hit the screens on November 15, 2019.