Jeff Goldblum is a phenomenon in himself. Agreed? The veteran Hollywood star is known for his whimsical kind of acting that also makes his characters stand out in a film. Just ask any Jurassic Park why they were excited when they heard that Goldblum was going to be in Jurassic World: Fallen Kingdom, only to be disappointed by the minuscule role that he had in the film! It isn't that he needs to be the lead role in the film; Goldblum only has to be there and he needs to be given the most suitable lines, and then you wait for the magic to happen. Jurassic World 3: Jurassic Park Trio of Laura Dern, Jeff Goldblum and Sam Neill Returns to Join Chris Pratt Film.
Jeff Goldblum's first appearance was a small, villainous role in Charles Bronson's cult action thriller, Death Wish in 1974, where his character was just named Freak #1. Between the '70s and '80s, Jeff did a few movies where he had supporting roles, the most memorable being a party guest in Woody Allen's classic Annie Hall and Lawrence Kasdan's The Big Chill. He had also played the lead roles in films like John Landis' Into The Night.
But there is no doubt that Goldblum's iconic and breakout performance that pushed in the spotlight was David Cronenberg's The Fly. The cult success of the film offered him even more lead roles. Jeff, however, is the most effective when he is in a double hero project or a part of ensemble... see the difference between the impact of his roles in Jurassic Park and The Lost World for that. Some of his harshest critics have often said, Jeff is just playing himself in his movie. Well, what's to complain about that?
In this special feature, we look at the seven most cult roles that this entertaining actor has given us over the years.
Seth Brundle (The Fly)
David Cronenberg's body horror film is considered a cult masterpiece by many for its icky special effects and scary scenes. Jeff Goldblum plays a scientist who is working on instant teleportation but didn't realise that a little fly that intrudes in his experiment would change him forever.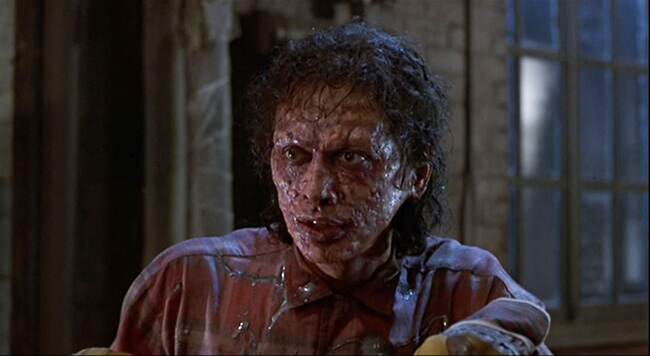 While Seth's transformation into a human fly is horrifying, it is also very tragic since the man had really good intentions in his heart. And he had just discovered love in the form of a journalist, Ronnie (Geena Davis), who is horrified to see her boyfriend change into something inexplicably terrifying and can't do anything about it.
Best Quote: "I'm an insect who dreamt he was a man and loved it. But now the dream is over... and the insect is awake."
Mac (Earth Girls Are Easy)
Jeff Goldblum and Geena Davis reunite for this screwball romantic comedy, about three furry-haired aliens who land in the backside of a pretty girl's pool. When the girl gets the aliens to shave off their hair, she finds three good looking men in there.
While Goldblum plays the more prominent alien who falls for the main girl, the other two aliens are played by pre-fame Jim Carrey and Damon Wayans. Earth Girls Are Easy is not a great comedy film by any chance, but over the years, it has gained cult popularity.
Best Quote: "Are we limp and hard to manage?"
Dr Ian Malcolm (Jurassic Park)
Here comes the most iconic of them all. Jurassic Park is considered a masterpiece in the genre of science fiction, and rightly so. Even after more than three decades, this Steven Spielberg film still holds rewatch value and is of a far more superior quality than any of predecessors. It is so great, that every character in the film, be it major or minor, are also given iconic status. But not more so than chaotician Dr Ian Malcolm.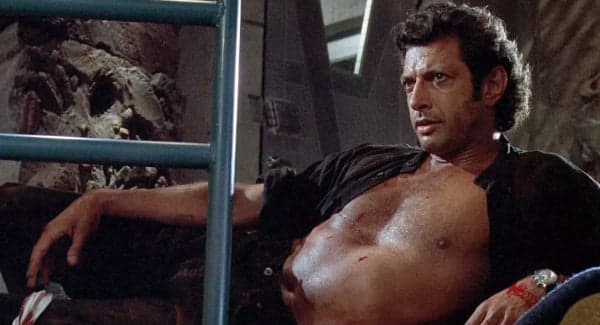 Even though he is not even the lead (that credit goes to Sam Neil), Goldblum steals every scene he is in, with his witty delivery and growling laugh. He gets the best lines and makes the most of it. But it isn't the lines that make this character so great - it's the representation; he is the voice of reason that wasn't heeded, before all hell broke loose. Interestingly, Goldblum's Earth Girls are Easy co-star Jim Carrey was earlier offered the role, but it didn't work out. Goldblum was elevated to the main lead in the sequel, but the impact wasn't the same even though he had some killer lines in the kitty.
Best Quote: "What's so great about discovery? It's a violent, penetrative act that scars what it explores. What you call discovery, I call the rape of the natural world."
Sean Fletcher (Deep Cover)
This 1993 crime thriller is about an undercover cop, played by The Matrix fame Laurence Fishburne, who infiltrates a drug trafficking gang, but finds his own loyalties being questioned. Jeff Goldblum plays one of the main antagonists, an attorney who is also a sleazy drug trafficker.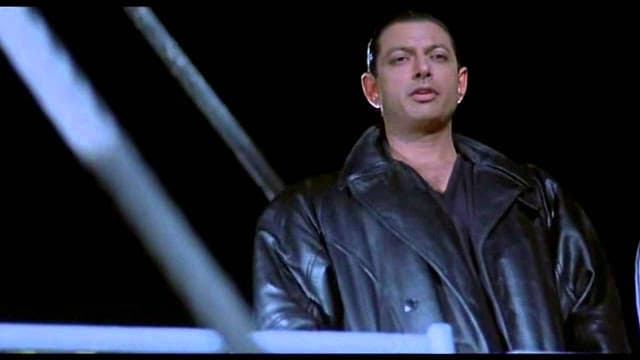 Like with most of his movies, Goldblum gets away with the best lines in the film. And he is also quite chilling in his negative role, making us wonder why other film-makers didn't really tap more on that potential and churned out some more pulp characters from there!
Best Quote: "A man has two things in this world: his word and his balls. Or is that three things?"
David Levinson (Independence Day)
Jeff Goldblum loves playing the geek, doesn't he? In this silly but highly entertaining and explosive alien invasion flick, he plays an MIT-educated expert who figures out the alien attack on Earth in advance but is unable to stop them from invading.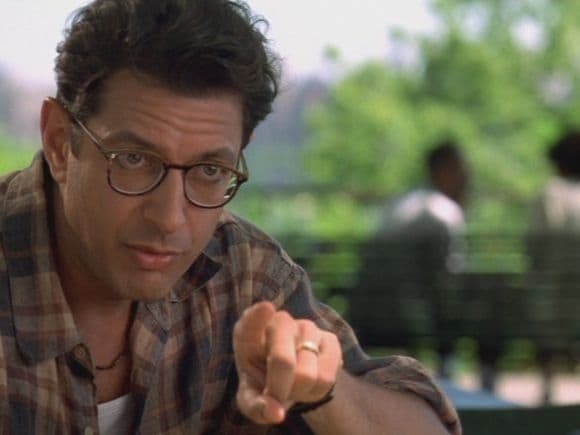 Later, he forms one of the most iconic pairings with Captain Hiller, a daredevil pilot played by a terrific Will Smith. Together, they head straight to the lion's den, that is the alien mothership, with a Windows 95 laptop, that has a virus, and loaded with killer lines. Isn't that what blockbuster entertainment all about? Forget that borning sequel that came out a couple of years back!
Best Quote: "Forget the fat lady. You're obsessed with fat lady. Just get us out of here!"
Deputy Vilmos Kovacs (The Grand Budapest Hotel)
Jeff Goldblum often finds himself getting cast in most of Wes Anderson's directorials like The Life Aquatic with Steve Zissou and Isle of Dogs. But we can't help but choose his brief but memorable role in The Grand Budapest Hotel here, because it is the funniest of the lot.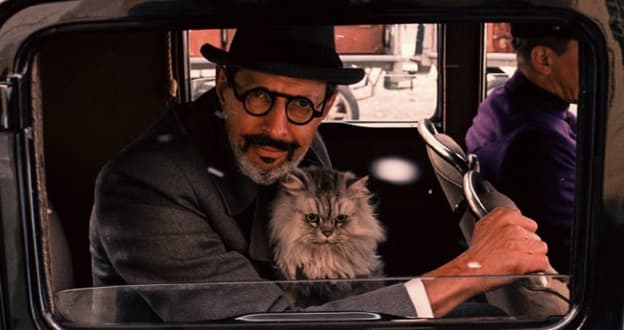 The Grand Budapest Hotel has an ensemble cast with popular names like  Ralph Fiennes, F Murray Abraham, Adrien Brody, Willem Dafoe, Jeff Goldblum, Harvey Keitel, Jude Law, Bill Murray, Edward Norton, Jason Schwartzman, Tilda Swinton, Owen Wilson et al, each having a memorable part to play. And as the ill-fated attorney of a dead client, Goldblum's character steals the show in the couple of scenes that he gets.
Best Quote: "Did he just throw my cat out of the window?"
The Grandmaster (Thor: Ragnarok)
There sure can be no apt casting as Goldblum in the crazy, colourful and frenetic vision that director Taika Waititi has created for the best Thor film. Jeff Goldblum is The Grandmaster, the crazy ruler of the alien planet, who loves his gladiatorial fights and birthday orgies, but hates the "S" word (read: Slaves; though he has plenty of them).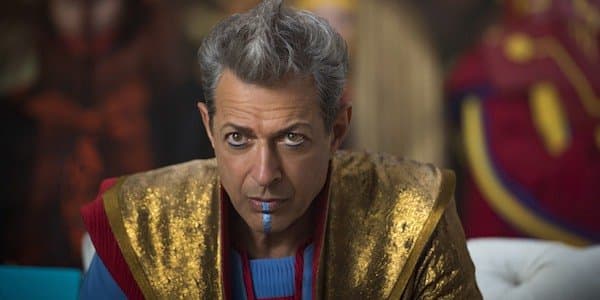 Taika's cue to Goldblum, perhaps, might be to just be himself, as there is no doubt that the actor has adlibbed several scenes in the film. Here's hoping that The Grandmaster will appear in another Marvel movie soon, preferably, Thor: Love and Thunder.
Best Quote: "I didn't hear any thunder, but out of your fingers - was that sparkles?"
So Jeff Goldblum celebrates his 67th birthday today. On behalf of the LatestLY desk, we wish the actor of many quirks Many Many Happy Returns of the Day!
(The above story first appeared on LatestLY on Oct 22, 2019 10:05 AM IST. For more news and updates on politics, world, sports, entertainment and lifestyle, log on to our website latestly.com).