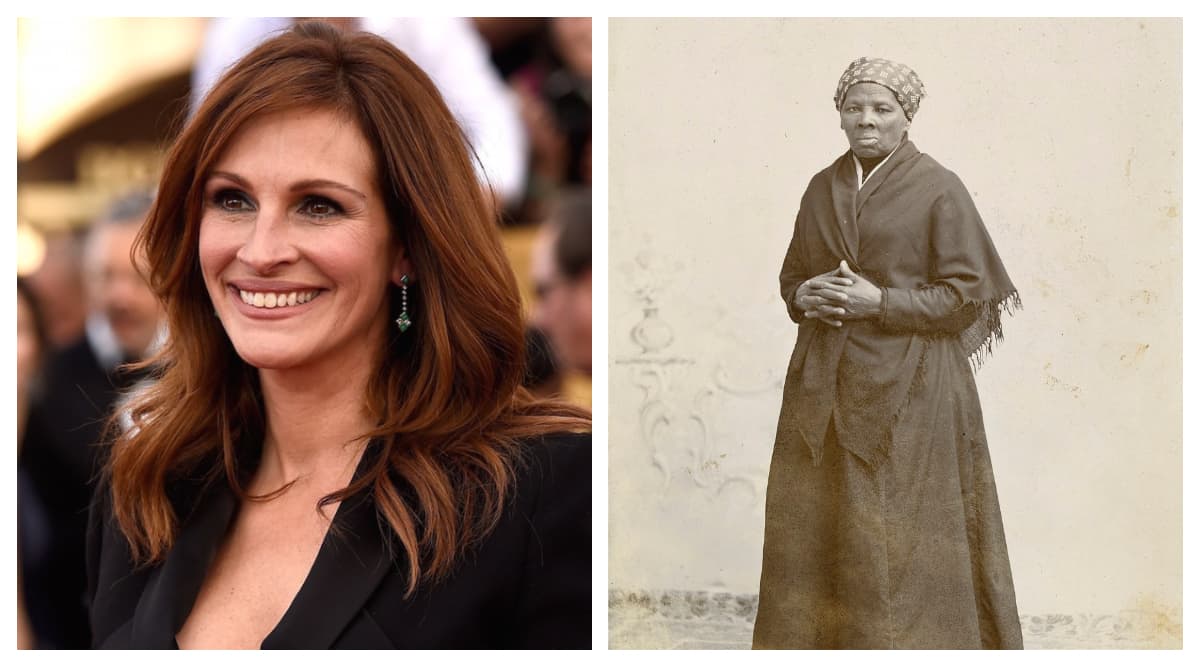 The harrowing tales of studio executives in Hollywood should have stopped surprising us by this point. But, the story that you are about to read, will boil your blood. Julia Roberts, a visibly white woman, was pitched to play Harriet Tubman, a black slave who played a huge part in the abolitionist movement. Take a break, get a glass of water, before you read further, because if you are going to need one. With the success of movies like Black Panther and 12 Years A Slave, writer-producer Gregory Allen Howard revived a 25-years old project, Harriet. The biopic opened in theatres earlier this month. Janelle Monae Replaces Julia Roberts in Homecoming Season 2.
It has been a long journey for the script to see the light of the day. The project had to overcome many hurdles, including the one time, in the 90s, a studio executive said that people would not know the difference if Julia Roberts was cast to play Harriet. During a Q&A, Gregory said, "I was told how one studio head said in a meeting, 'This script is fantastic. Let's get Julia Roberts to play Harriet Tubman,'" Julia Roberts Has a Funny Take on Her Emmy Snub, Says 'I'm in Exceptional Company at Least'.
Harriet Tubman was born into slavery in 1822. She was an important figure in the abolitionist movement, helping over 70 enslaved people to escape using the Underground Railroad network.
He added, "When someone pointed out that Roberts couldn't be Harriet, the executive responded, 'It was so long ago. No one is going to know the difference.'"
Shocking, right? It is not like Julia Roberts casting would not have caused controversy back in the 90s. But going by Hollywood's record, this absurd idea might have just slipped through the cracks and taken real form. Angelina Jolie Angelina darkened her skin and donned a curly wig to play the Mariane Pearl in A Mighty Heart in 2007.
Watch The Trailer of Harriet Here:
Harriet is successfully running in theatres with majorly favourable reviews. The Oscar buzz for the leading lady, Cynthia Erivo, is already making the rounds in Hollywood.