Mark Hamill celebrates his 70th birthday on September 25. He is best known for his role as Luke Skywalker in the Star Wars film series. He bagged three Saturn Awards for his marvellous performance in the Star Wars franchise. The actor appeared in six of the nine films as Luke Skywalker. Hamill's sensitive role in all of the films has proved him as an absolute gem. Apart from that, he also featured in movies like Corvette Summer, The Big Red One, The Night the Lights Went Out in Georgia, Slipstream, The Guyver, Comic Book: The Movie, Con Man, etc. FYI, during the 1980s other than acting he had also showed his talent on the stage of several theatre productions. Mark Hamill Leaves a Heartfelt Thank You Note for Star Wars Fans (Read Tweet)
Hamill is a man with multiple kinds of thoughts about choices of life and movies. He always sees everything in a very unique way. His perspective gives a glimpse of fun, sarcasm and dedication at the same time. Besides, acting in films he has also graced us with his voice, when he well-utilised it in animated series, movies and video games. Some of the series where he used his prolific voice are Batman: The Animated Series, Avatar: The Last Airbender, Regular Show, etc. Mark Hamill Sends Birthday Wish To His Late Star Wars Co-Star Carrie Fisher - View Tweet.
On the occasion of his 70th birthday, let's her some of Mark Hamill's quotes and sayings that depict his views on films and choices of career:
The Apex Of My Career...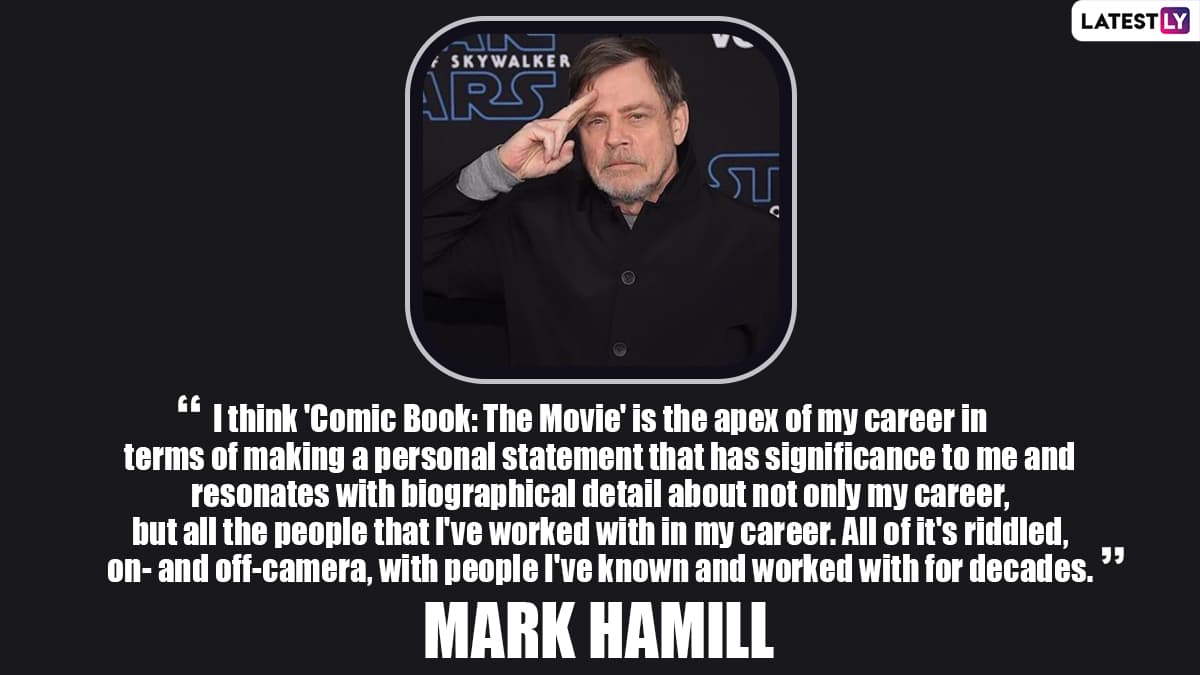 I Had To Move On...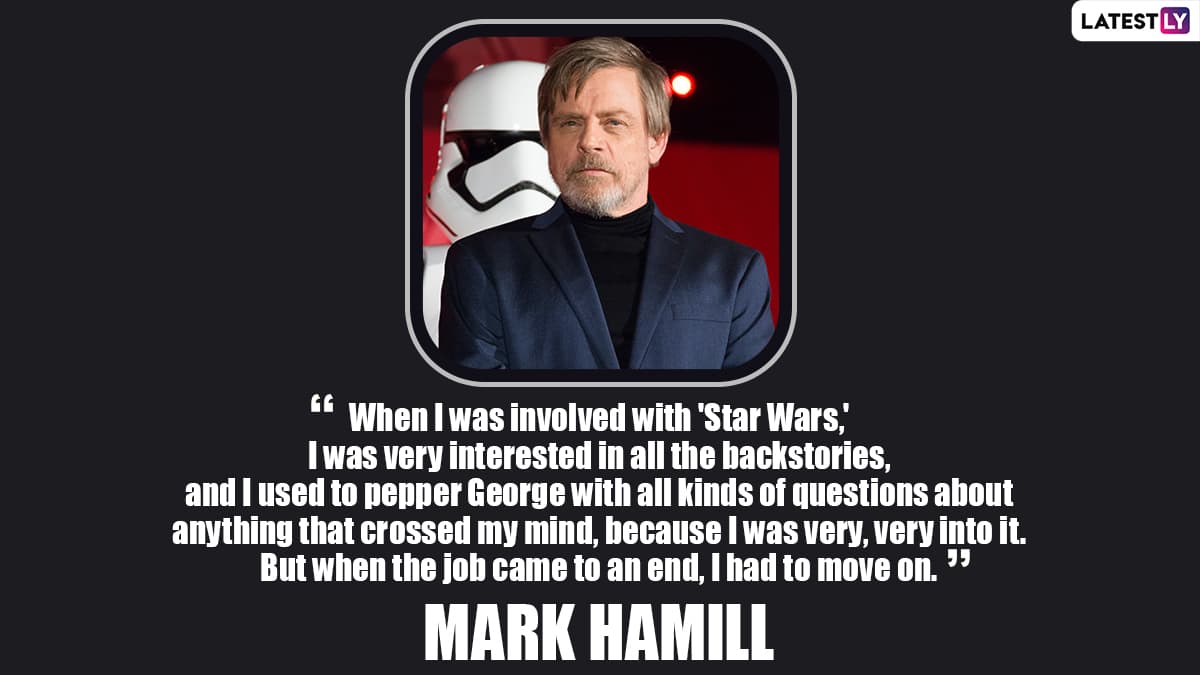 Never Expected...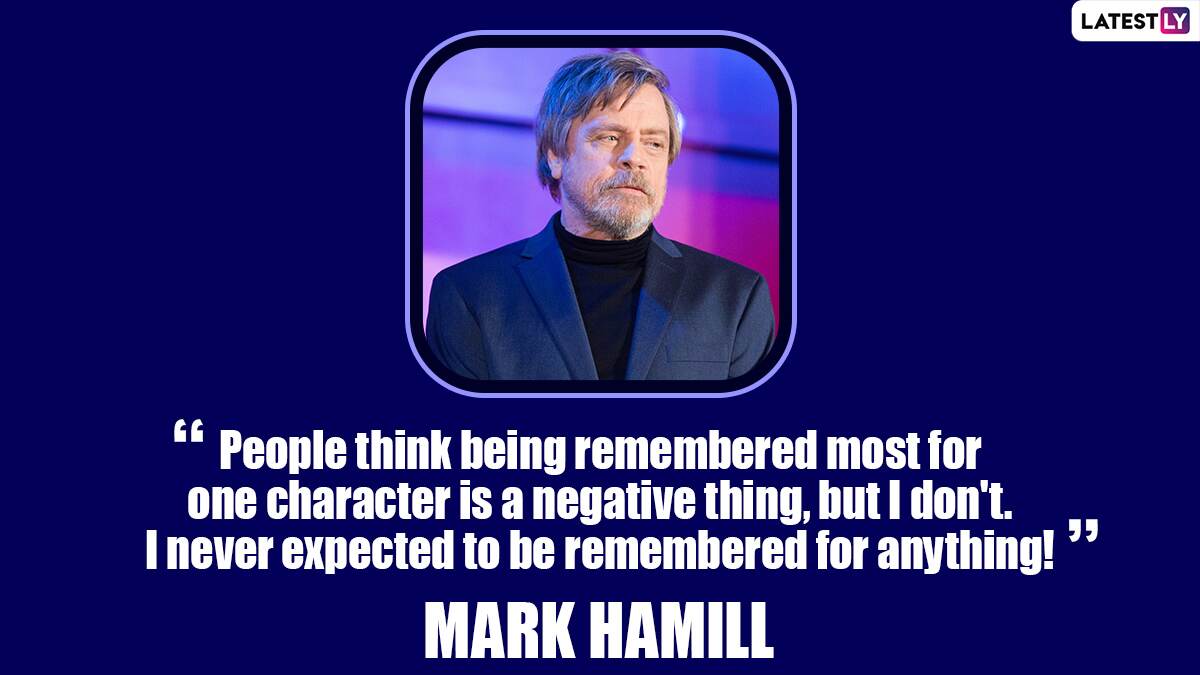 Star Wars Is So Much Bigger...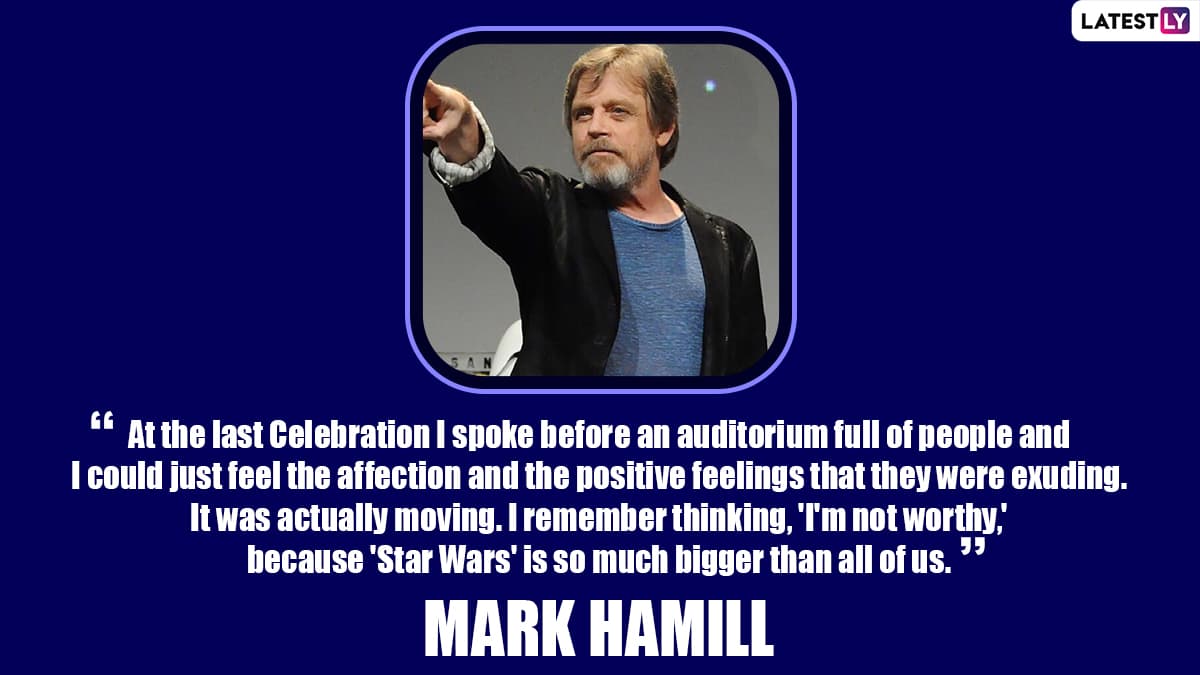 Star Wars Is More Fairy Tale...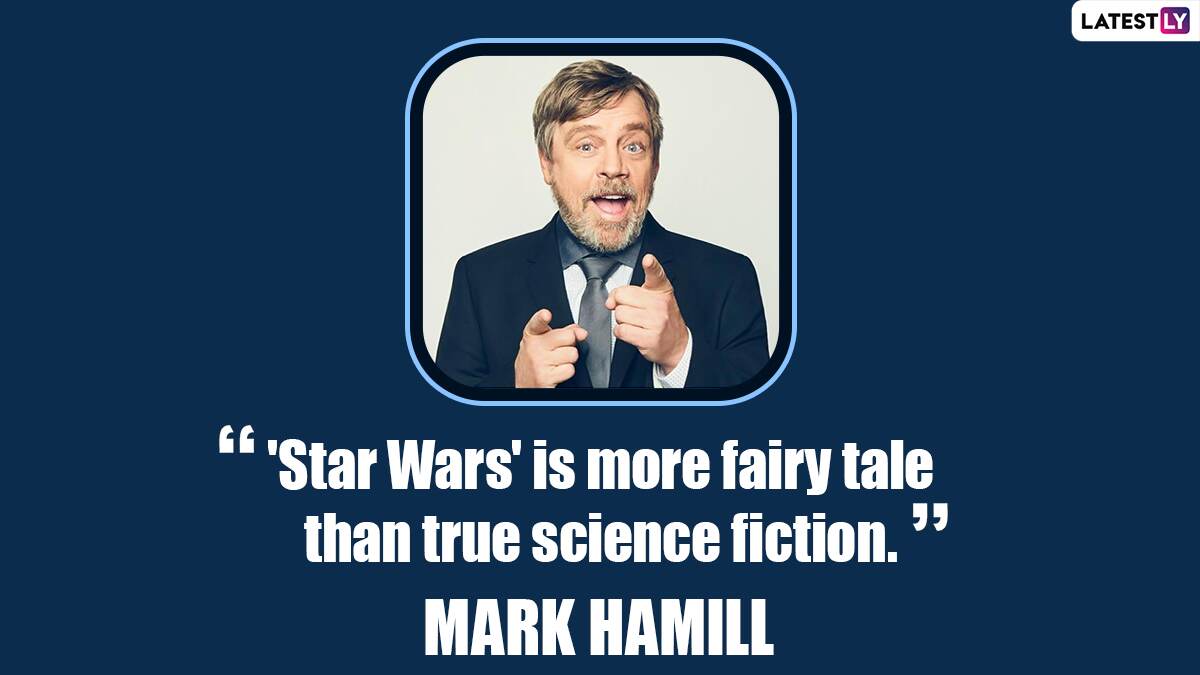 I Have Failed Trivia Tests...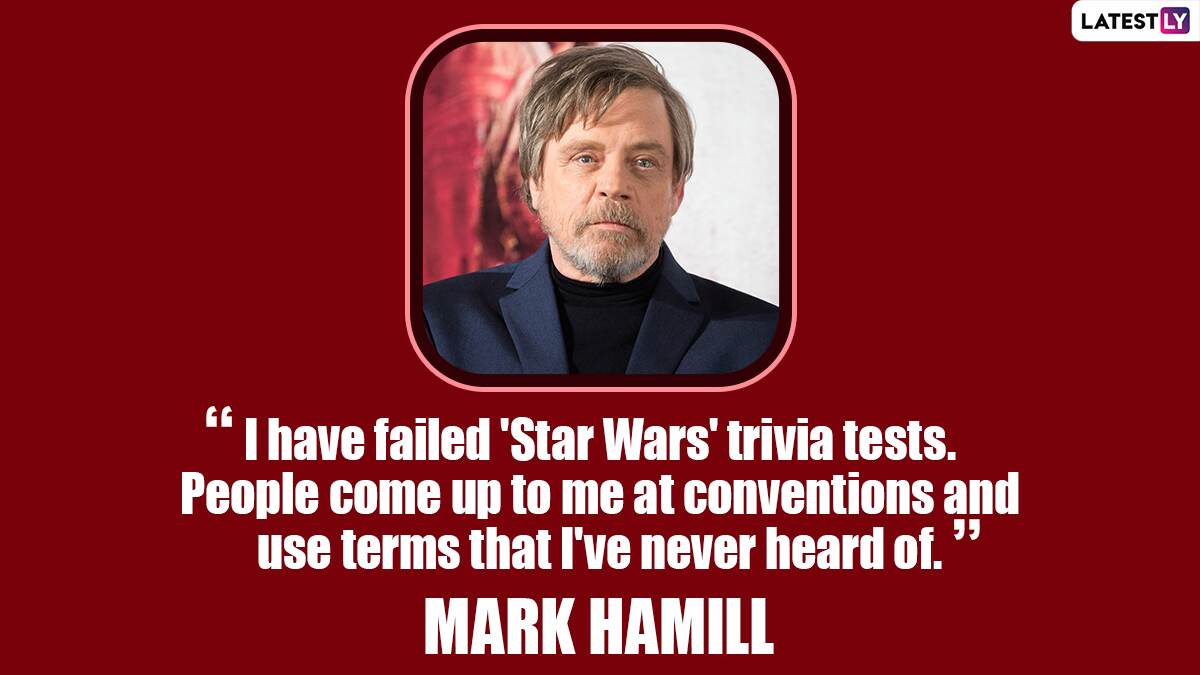 Life Is All About...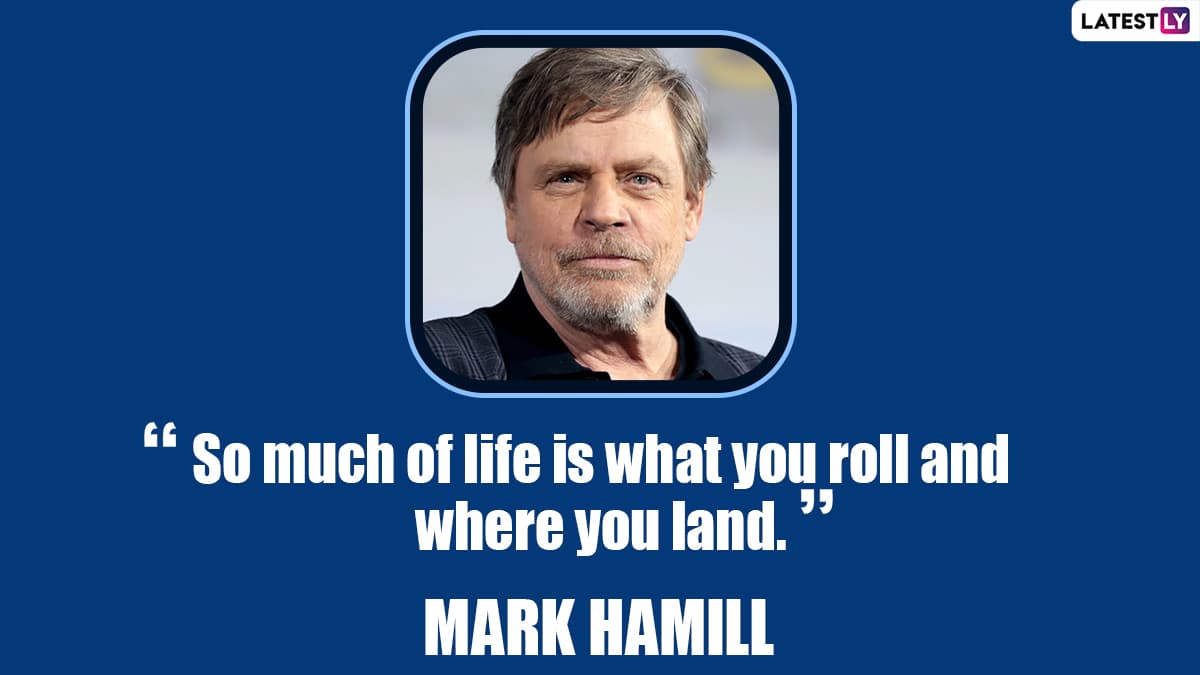 I Wanted To Be A Cartoonist...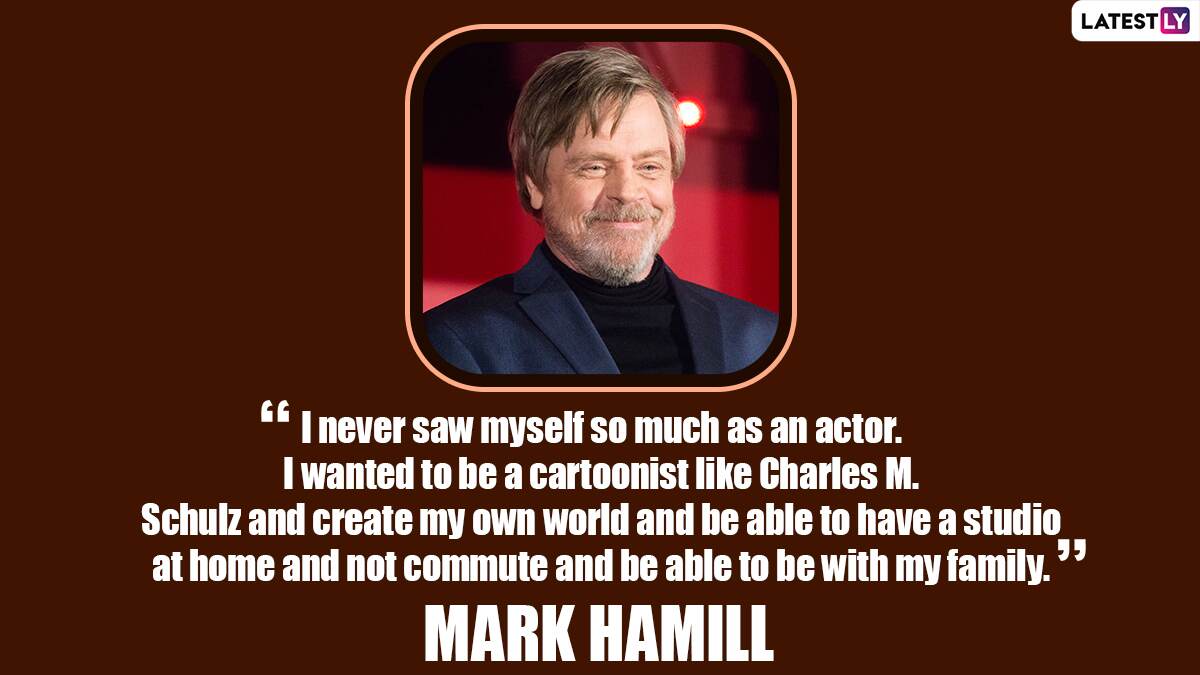 It Was Not Meant To Be...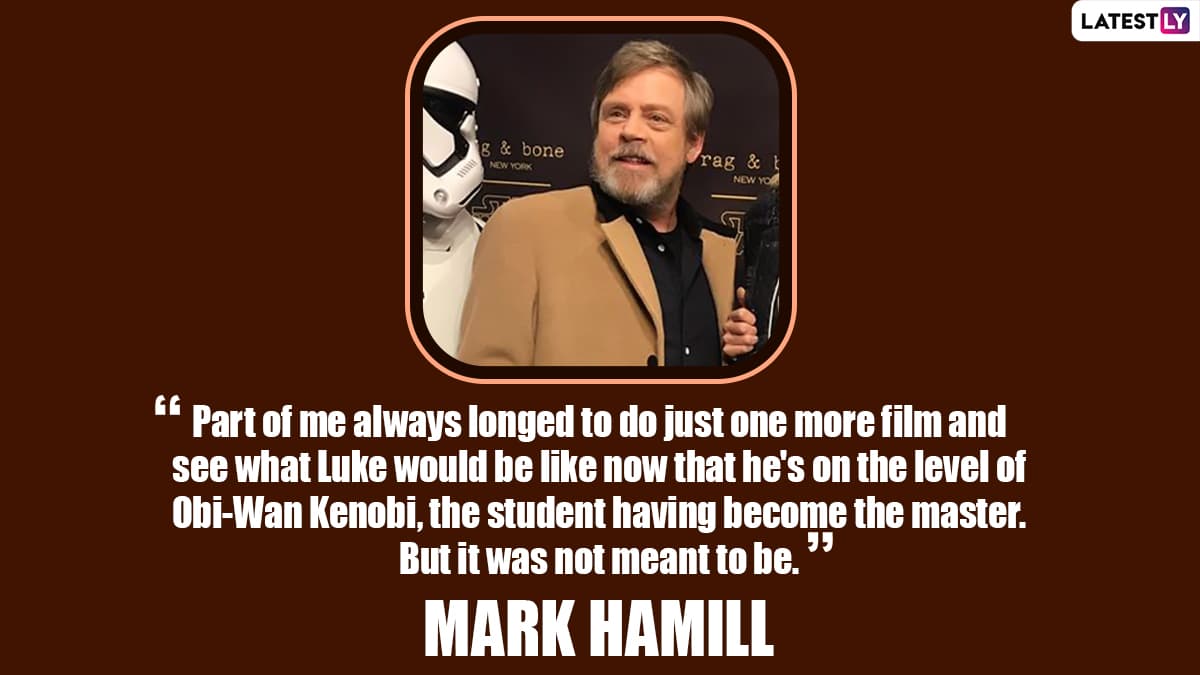 Movies Without Actors...Hahaha!!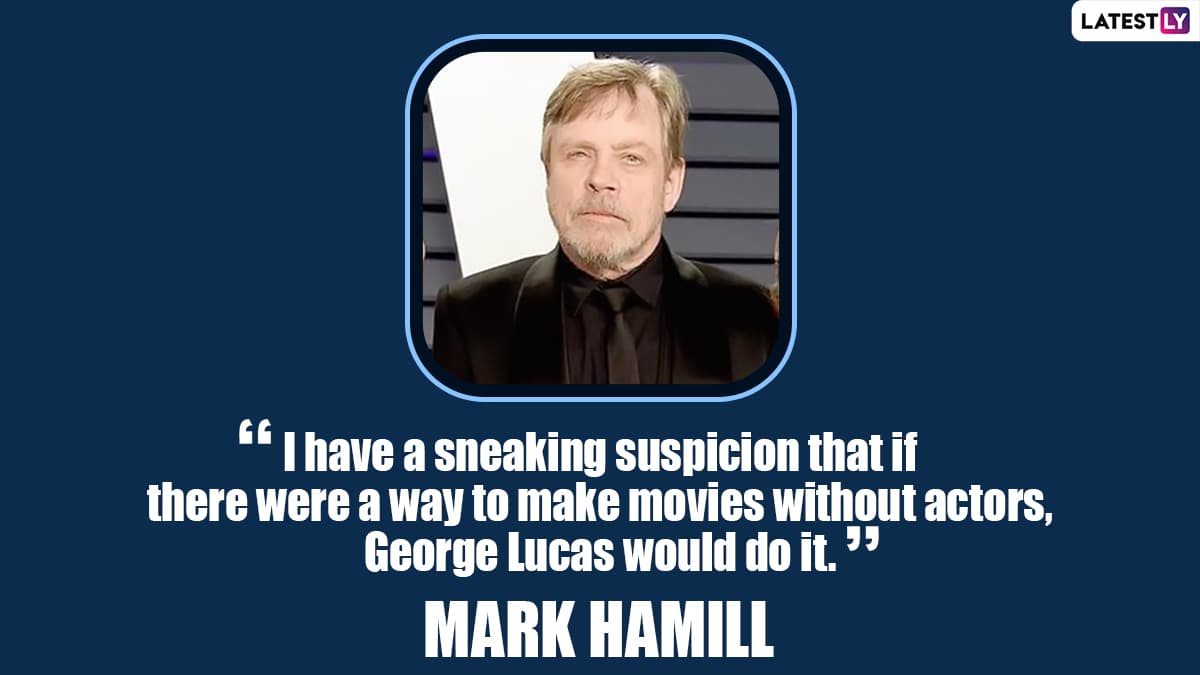 Always Loved...
To round up this article, let's go back to another quote of Hamill which reveals how much he was obsessed with comics in his high school life. "In high school, I had to hide my comic book side, my nerd side from the civilian world so they wouldn't categorize me. They would try to marginalize me for what I like. I tried to give it up, believe me. I tried to kick the habit. But there's too much I liked about it to give it up completely." We wish this immensely lovable star, voice actor and writer Many Many Happy Returns of the Day!
(The above story first appeared on LatestLY on Sep 25, 2021 10:10 AM IST. For more news and updates on politics, world, sports, entertainment and lifestyle, log on to our website latestly.com).