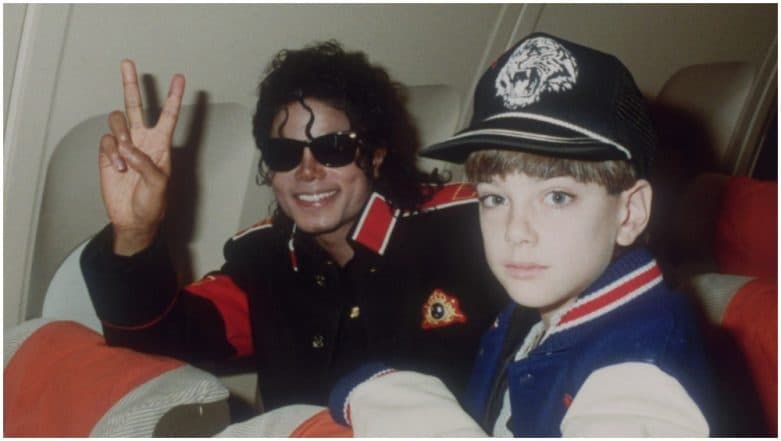 The legacy of Pop legend Michael Jackson may be coming to an end post the release of the Channel 4 documentary Leaving Neverland. The documentary featured two men who recalled their story of being sexually abused as children by Jackson at his Neverland ranch. Ever since the documentary released last week, fans have been divided over the "Thriller" singer's life and lies. After one of Jackson's alleged victims claimed that the singer often took him to Jewellery stores in disguise to buy rings, an old CCTV footage where Jackson is seen dressed in an unrecognizable getup a jewellery store.
The footage which was first seen in 1989 was then considered to be Michael Jackson trying to buy a ring for his alleged girlfriend and backup singer Sheryl Crow although, in the light of the documentary, this footage has now found a new meaning. Corey Feldman: I Can No Longer Defend Michael Jackson.
Michael Jackson's 1989 footage with James Safechuck:
Micheal jakson in disguise caught on CCTV in 1989 shopping for a wedding ring with a kid ( james ?) ... #LeavingNeverland #JamesSafechuck #MichaelJackson >>>https://t.co/dIgoB74CVY

— sandy haqqy (@Sandy_Haqqy) March 13, 2019
James Safechuck, who is one of the victims of Jackson's child abuse claims in the documentary that Michael staged a 'mock wedding ceremony' by taking him to the Jewellery store to buy him a ring. He said, "We were like a married couple. I say married because we had this mock wedding ceremony." Safechuck has further given out details about the alleged wedding ceremony that was held at Jackson's Neverland ranch where they exchanged vows and then Michael handed him a diamond ring. Leaving Neverland: 5 Appalling And Disturbing Allegations Made Against Michael Jackson In The Documentary.
After a 14-week trial, Jackson was cleared of child abuse charges in 2005. Leaving Neverland now traces Australian-born dancer Wade Robson, aged 36, and American James Safechuck's accounts of suffering abuse at the hands of the pop legend.