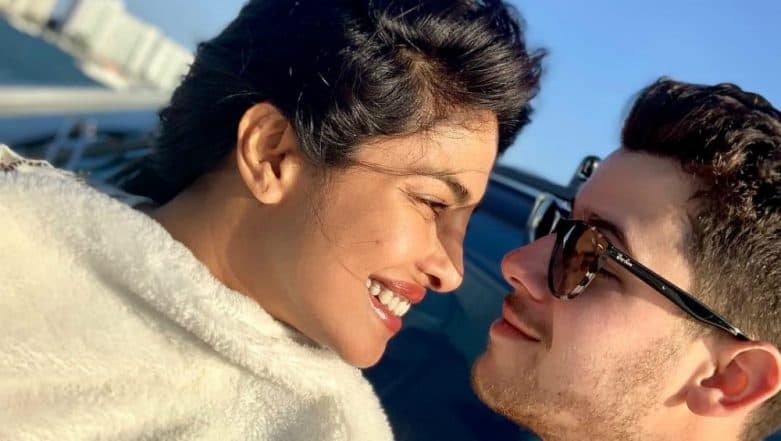 Priyanka Chopra and Nick Jonas are hunting for an apartment or should we say a mansion in Los Angeles. Remember their exotic property with 5 bedrooms, 4.5 bathrooms, and an infinity pool in Beverly Hills? The pictures of which went viral before their big fat Indian wedding. Well, seems like the couple has already sold off their big property as they are planning to move into a bigger space. The search for their ideal property is still on and the deal will be sealed off immediately once they find their perfect love nest. Priyanka Chopra and Nick Jonas Had their Very Own 'Spider-Man'Kiss Moment - View Pics.
As per a recent report in TMZ, Nick and PeeCee are keen on finding a property in the Bel-Air or Beverly Hills area for around $20 million. Nick's earlier bachelor pad, where they were currently residing was sold for a whopping $6.9 Million. Now, the amount literally means peanuts for them as their combined net worth is approximately $53 million. While Nick will get busy with his Jonas Brothers' tour till February next year, it's Priyanka who will keep hunting for their dream pad. Priyanka Chopra and Nick Jonas' Beverly Hills Mansion Costs Whopping $6.5 Million – View Inside Pics.
Speaking of their future residence, the couple wants to have kids but not anytime soon. "Nick and Priyanka haven't been putting pressure on having kids. They are enjoying married life, traveling and working. The couple is okay with when it happens, it happens, and it will be a blessing," said a source close to the duo. Guess, their family planning will only start after he returns from his 6-month-long tour and everything will have to wait until then.