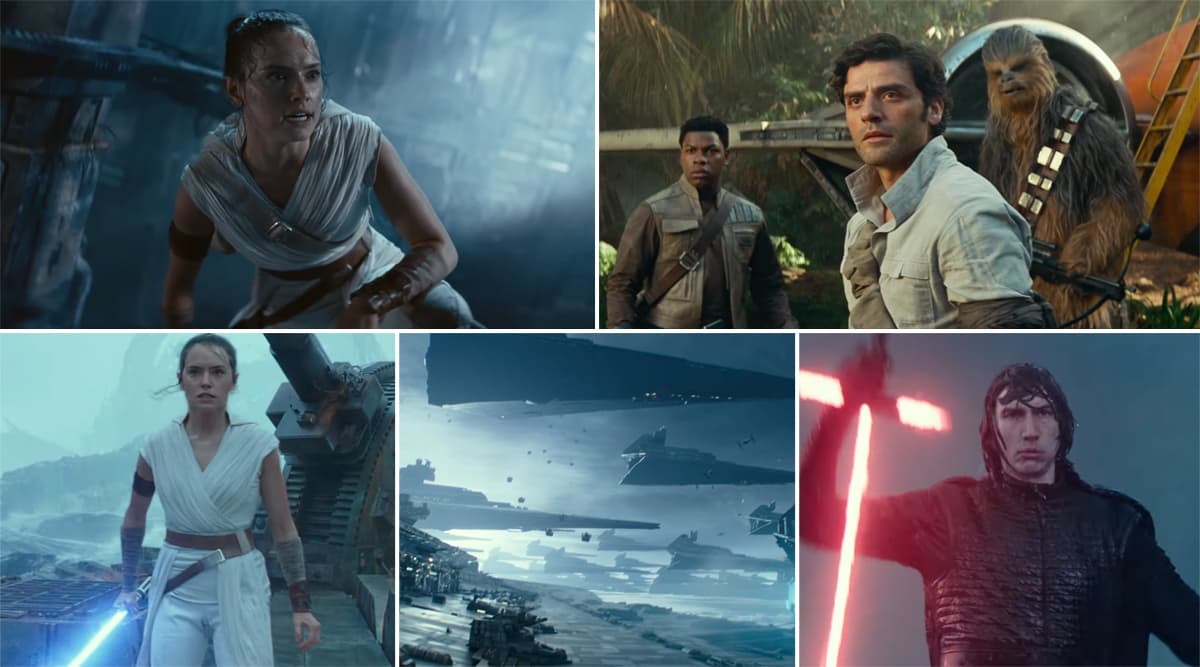 Star Wars: The Rise of Skywalker's final trailer dropped online and fans are since then busy cherishing this film series' glory. The trailer starts with Rey (Daisy Ridley) running through the jungle while prepping up for her war with Kylo Ren (Adam Driver). The film would mark the end of an era that started with George Lucas' Star Wars in 1977. Though C-3PO, R2D2, BB-8, Poe Dameron (Oscar Isaac) and Finn (John Boyega) also make an appearance in the trailer, it's Mark Hamill's voice saying "The Force will be with you. Always," that gives you enough goosebumps. Star Wars: The Rise of the Skywalker New Teaser - Daisy Ridley Rey Holds A Double-Sided Lightsaber And Leaves The Fandom in a Tizzy!
The trailer debuted during ESPN's "Monday Night Football" broadcast and was later followed by the film's ticket sales. The trailer gives you a glimpse about what to expect from this final chapter that bids adieu on December 20, 2019. The film will be the final chapter in Star Wars series until the next instalment which is planned for 2022. Though Disney will continue to explore the genre and storyline on its OTT platform, fans will have to wait for three long years before they can catch its new offering on the big screen.  Star Wars: Episode IX Teaser: Ian McDiarmid's Emperor Palpatine Returns and Daisy Ridley's Rey is Determined to Fight Him (Watch Video).
You Can Watch the Final Trailer Below
"It's the end of an era, and fans cannot wait to see the epic conclusion to the Skywalker saga that began more than four decades ago," Fandango Managing Editor Erik Davis said in a statement to CNET. This new trailer recorded half a million views within minutes of its release and it defines the craze that we are talking about. Star Wars: The Rise of Skywalker will release with Salman Khan's Dabangg 3 in India on December 20.