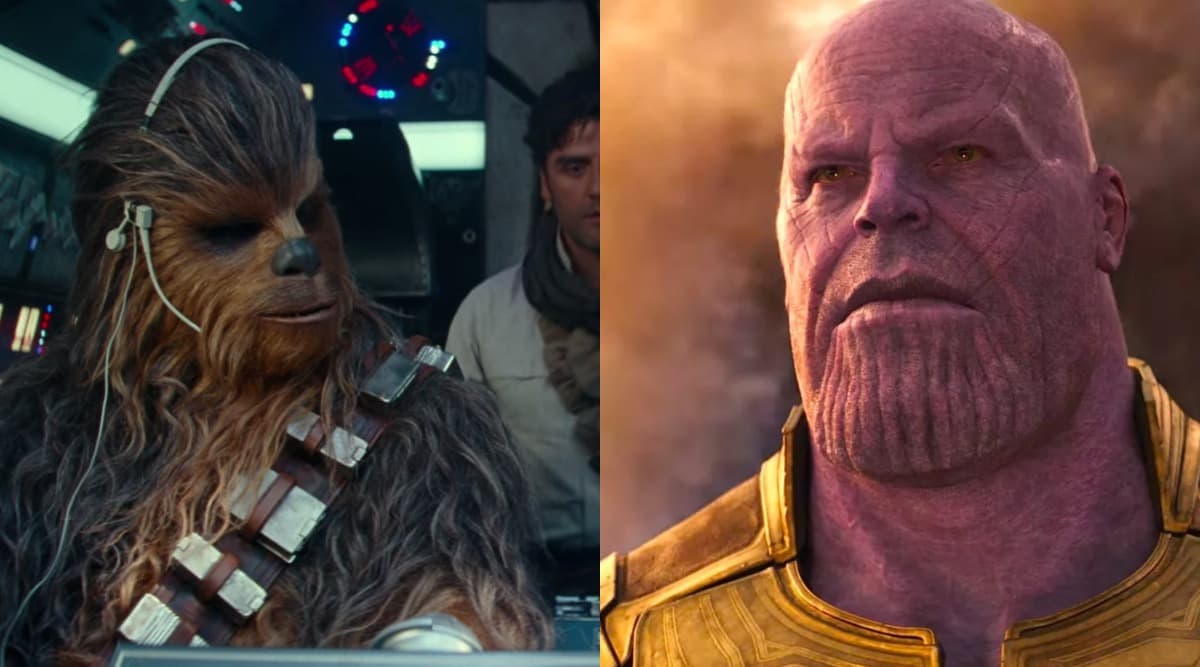 Advanced booking of tickets for the final instalment of the Skywalker saga has begun. And Star Wars: The Rise of Skywalker seems to have sold more than Avengers: Endgame in the first hour of its presales! As per a report on CNBC, Episode IX saw a 45 percent jump as opposed to the ticket sales of Avengers: Endgame, in the first hour of presales on Atom Tickets. Ahead of the trailer release (which took place some time ago), the advanced booking for tickets went live in many parts of North America. Needless to say, the film has managed to get a bigger audience, despite the fanfare of Marvel's Avengers. Star Wars: The Rise of Skywalker Final Trailer: Daisy Ridley's Rey Sets out on a Mission to Fight a War and End a Beautiful Era (Watch Video)
Disney's Avengers: Endgame did the impossible of not just shattering several all-time box office records on a global scale but also beating Avatar to be the highest-grossing film of all time (worldwide). The Marvel fever did continue throughout the summer of 2019 and even brought Disney and Marvel Studios some impeccable business for them to venture into a new phase for the upcoming Marvel films. Meanwhile, anticipation for Star Wars: The Rise of Skywalker has sustained the craze and fanfare, which is evident with the presales of tickets. The trailer debuted a few hours ago which was followed by the sale of tickets on online ticketing platforms. Star Wars: The Rise of the Skywalker New Teaser - Daisy Ridley Rey Holds A Double-Sided Lightsaber And Leaves The Fandom in a Tizzy!
Star Wars: The Rise of Skywalker
Star Wars: The Rise of Skywalker is all set to release on December 20, 2019, as a final chapter to the Star Wars Skywalker trilogy. The next instalment for Star Wars movies has been planned for 2022. The epic conclusion stars Daisy Ridley, Adam Driver, Oscar Isaac, John Boyega and Mark Hamill in pivotal roles.