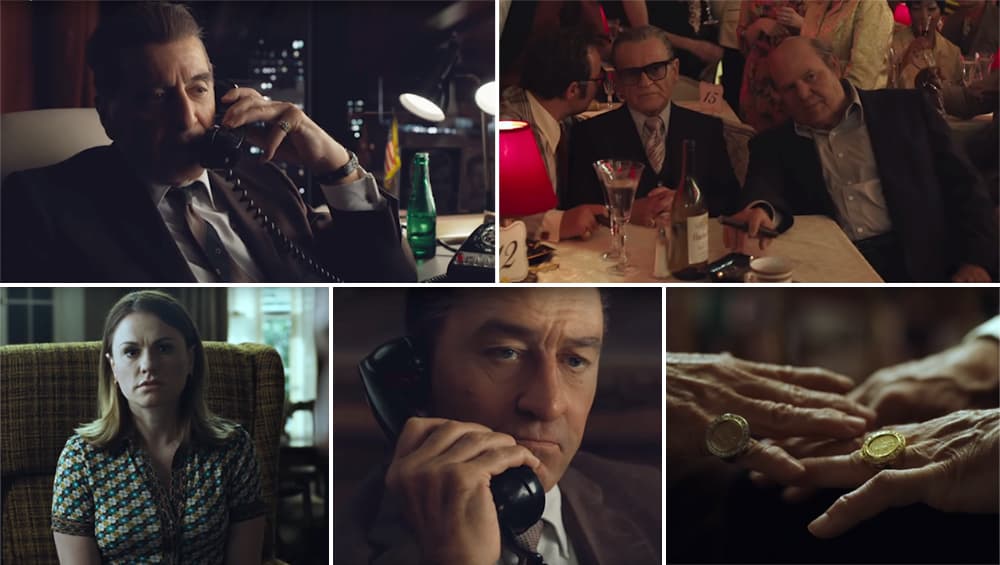 Netflix released the final trailer of the highly anticipated Martin Scorsese's gangster drama The Irishman which brings together Hollywood's finest actors, Al Pacino, and Robert De Niro. The film is based on a book called I Heard You Paint Houses and focuses on Frank Sheeran played by De Niro. The story revolves around his character who gets in deep with the wrong people, leading up to the infamous missing of labor union leader Jimmy Hoffa (Pacino)  in 1975. The two minutes 32 seconds long trailer is a visual delight for all Scorsese movie fans and also the ones who Pacino and De Niro as some Gods of acting. The Irishman Movie Review: Martin Scorsese's Netflix Film Is Nothing Short Of A Masterpiece.
While the fact that Scorsese has managed to pull in two powerhouses of talent under his able direction is enough to get y'all eager beaver, it's their camaraderie that takes the whole experience a notch higher. The Irishman is a thriller that received some marvelous reviews during its film festival screenings and it's one of the powerful contenders for the Oscar ceremony next year. You can expect some sheer brilliance when four Academy winners come together to paint a spectacular picture for once in a lifetime experience. Though De Niro is the main lead, Al Pacino does a brilliant job in shining as brightly as him. Rome Film Festival to Play 'The Irishman' as Centrepiece Screening.
Check out the Final Trailer of The Irishman Below
It's the ninth time that De Niro has worked with Scorsese and the first time that Pacino has been directed by the filmmaker. The ensemble cast of the film also includes Joe Pesci and Harvey Keitel, who are two long-time Scorsese collaborators. The film was partially released in a select few theatres in the US before coming out on Netflix and it premieres on November 27. Don't miss to watch it.