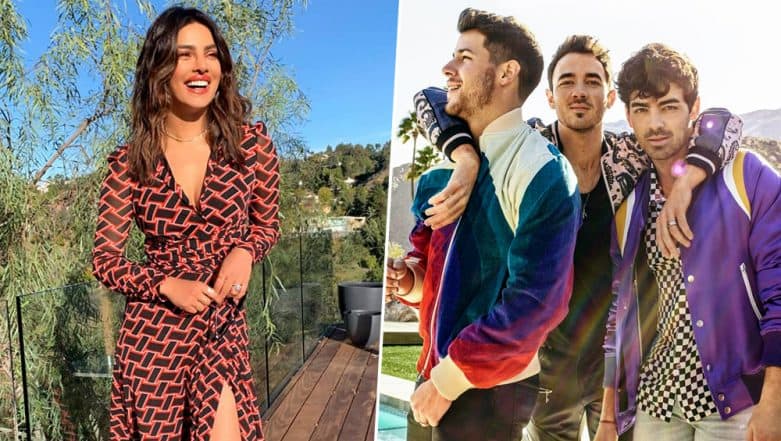 Priyanka Chopra and Nick Jonas' wedding has been one of the most talked about-event last year. Everyone from across the globe was seen celebrating this beautiful mixture of not only two cultures, but two countries altogether. While both the families – Jonas and Chopras – radiated all the love and emotions in the nuptials, there happens to be one Jonas who was not particularly fond of the newest addition in the family. It is none other than Nick Jonas' youngest niece Valentina Jonas. In a recent episode of The Late Show With James Corden, Nick's eldest brother Kevin Jonas revealed how his daughter was angry with Priyanka for taking Nick away from her. Documentary on Nick Jonas, Kevin Jonas and Joe Jonas Underway for Amazon Prime Video.
The Jonas brothers have shown their close-knit bond quite often. But what caught everybody's attention is the comeback of the Jonas Brothers who released their first single Sucker after six years. And as the trio's wives made their way into the video, the popularity level of the song raised exponentially. The song is ruling the charts at number one and has garnered much appreciation. Jonas Brothers' 'Sucker' Video Gets a Hum Saath Saath Hai Twist and Priyanka Chopra Will Have Good Time Explaining it to Her J-Family!
While the Jonas family has accepted the Desi girl with warm hearts, Valentina had initially shown signs of jealousy. When host James Corden asked Kevin if his daughters approved of Priyanka, Kevin said, "My youngest daughter Valentina, she is very connected to Nick. But when she met Priyanka, she put her hand around his shoulder like this (Kevin demonstrates it on Nick), every time her hand would go around Valentina, she would just push it off." "And this just became an ongoing joke. I'm not sure Priyanka loved it at first but they're cool," Kevin added.
To this, Nick said, "She is very territorial. I mean it's so funny."
Have a look at the video:
Well, Valentina, we don't completely disagree with you. After all who would want to share such a cute person!