Expect Whitney Cummings to make you laugh like no one else. This time some top Hollywood actresses joined Whitney in making that happen as well. Whitney took to her social media pages and asked the ladies to name their vagina after the last TV show they watched. The replies are hilarious, to say the least. The comedian-producer herself named her vajayjay as The Good Place after the popular Kriste Bell show. Joining in the banter were ladies like Kaley Cuoco, Courtney Cox, Aisha Tyler, Sarah Hayland, Abigail Spencer, Chelsea Peretti. What a viral post, gurl!
So, let us begin with our favourite, Chelsea. The Brooklyn Nine-Nine actress responded to Whitney's post by naming Paradise Hotel, which is an American reality show. Sarah Hayland, the star of Modern Family, wrote, 'Dead To Me'. Kaley said, "The Big Bang Theory".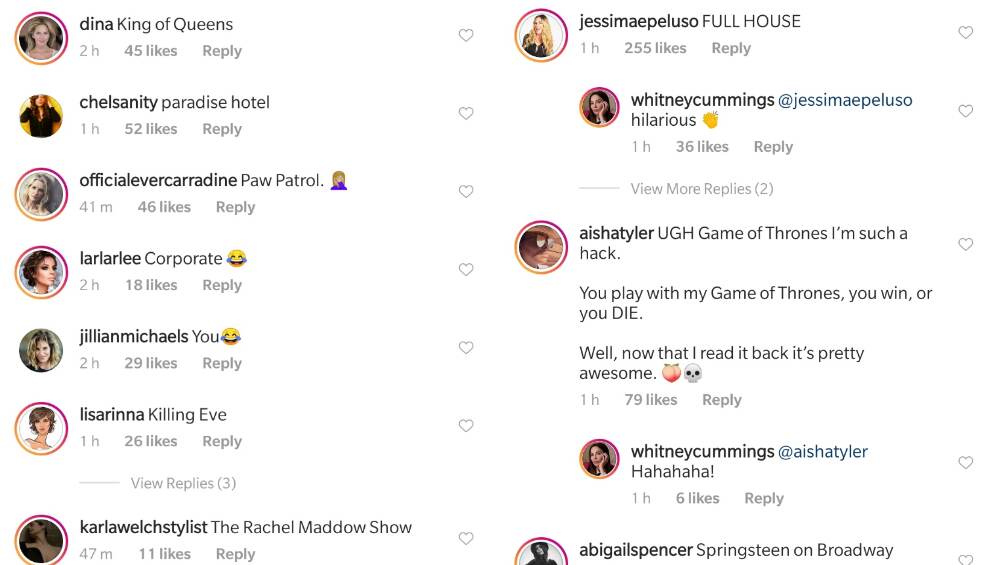 Courtney Cox, Monica from Friends, joked, "Evil Genius". Aisha Tyler took the most-popular series this month and said, "Game of Thrones,"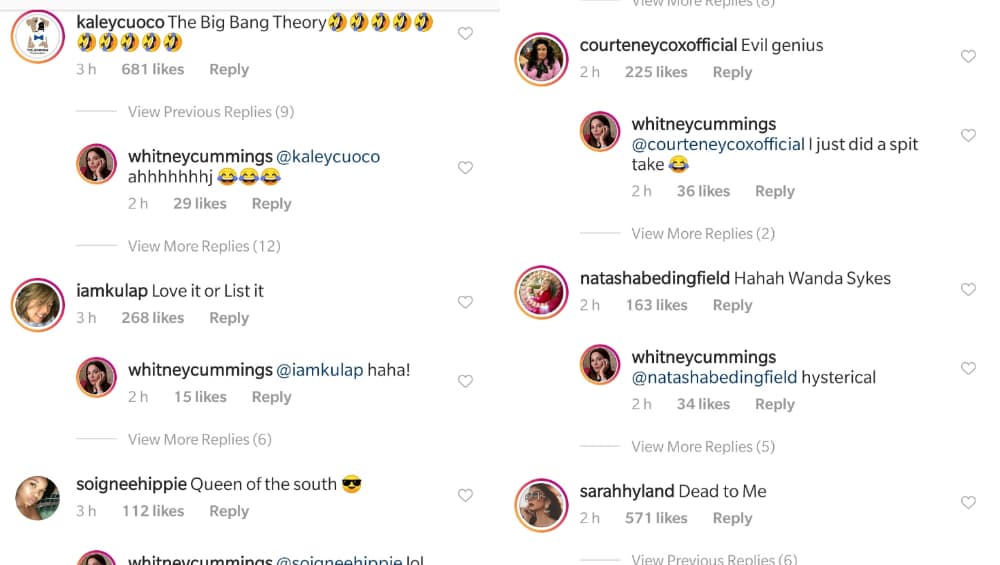 Well, that is a fun way to talk about vaginas. Check out some other hilarious responses here:
View this post on Instagram
Whitney is currently developing a new comedy TV series for Amazon Prime titled Good People, with Lee Daniels. While that one sentence should enough to get anyone excited, there is more. The TV show has a stellar star cast Lisa Kudrow, Ian Harding, Martin Short. Kudrow will also executive produce along with Cummings and Daniels. We are eagerly looking forward to it.