While everybody is busy discussing the new arrival in Shahid Kapoor's den, the baby has been named Zain by the way, and not many are aware of the fact that the celebrations will be special in the Kapoor's house tonight. Yes. it's wifey Mira Rajput's birthday today, and the mother-son duo will be safe in their Juhu residence. This is Shahid Kapoor's second baby after daughter Misha Kapoor. Here are the glimpses of the perfect family as it leaves Mumbai's Hinduja Hospital!
The moment are special for the proud father Shahid Kapoor who stepped out with his wifey as everybody was busy to catch a glimpse of the son Zain. The little baby is oblivious to the presence of the paparazzi, even if the little Misha is seen greeting the cameras with curiosity. Sasha was beaming with happiness as he struck a perfect pose for the cameras.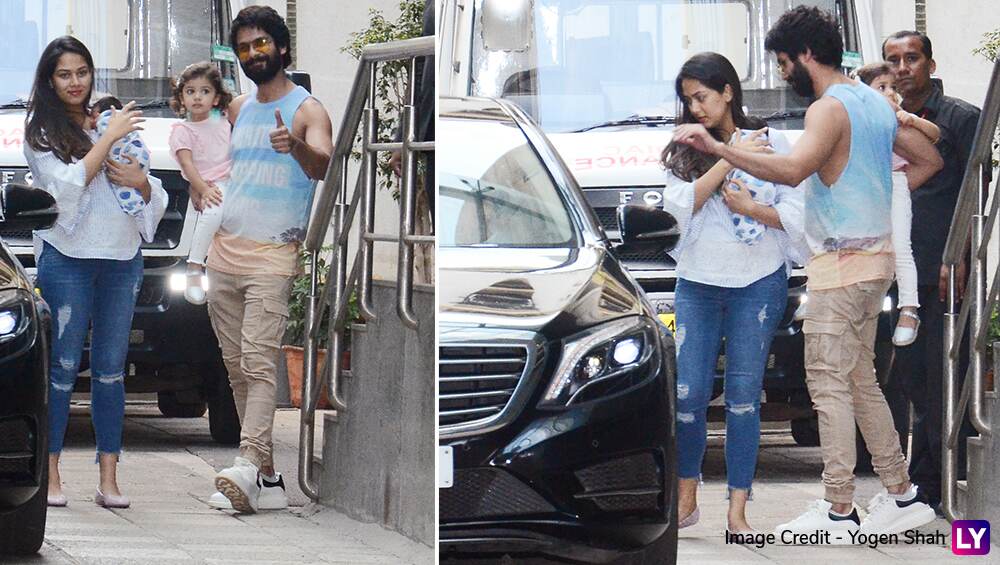 We have already informed you that after a complicated first pregnancy, the arrival of the second baby was not easy for Mira. Mira had to be operated upon. She apparently underwent a C-section to deliver a baby boy. But we are glad to see that both the mother and son are healthy.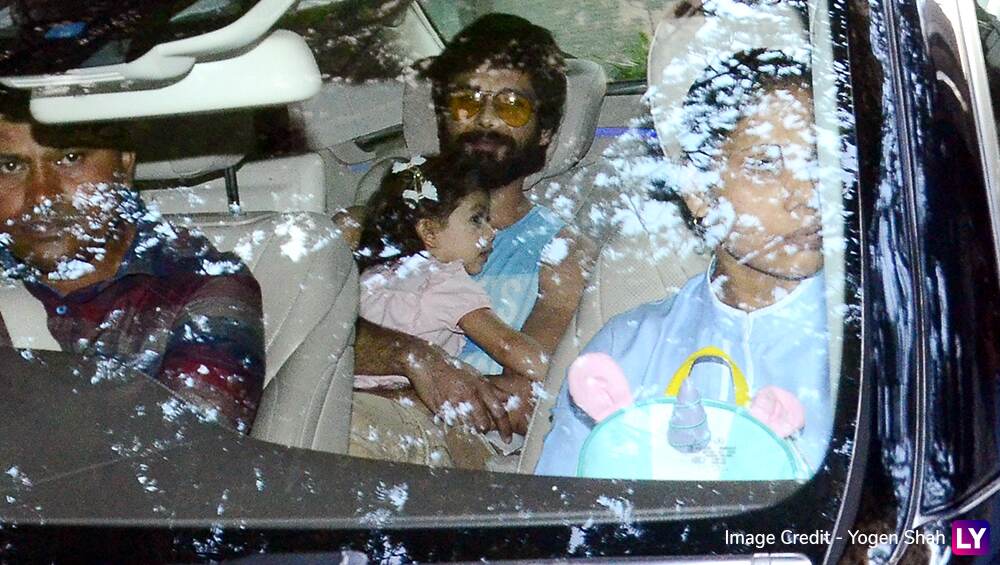 It was cuteness overload when the little Misha held her daddy's hand to see her little brother. She has been doing the rounds of the hospital and Paparazzi did not miss a single moment. And now the little bundle of joy is at home with his cute sister and we are expecting Insta posts real soon showcasing the two playing with each other, only to evoke awww from us!