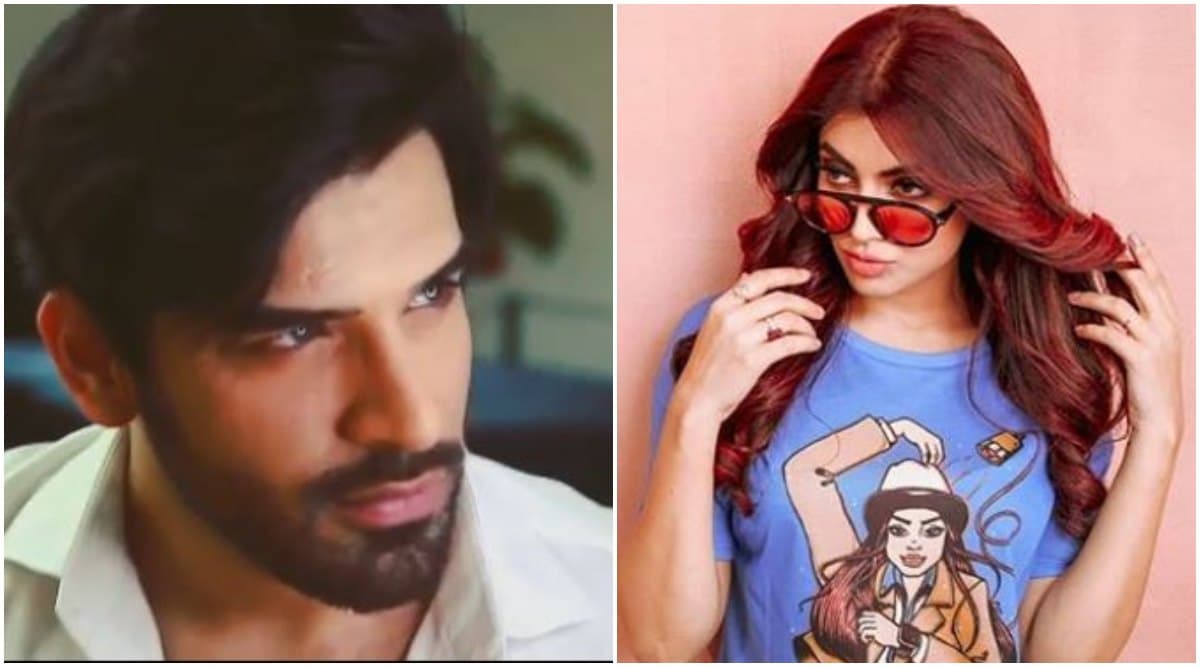 Paras Chhabra is soon going to fall in biggggg trouble with his girlfriend of three years, Akanksha Puri. If one were to go by their respective Instagram accounts, there seems to be only and only love between them, but looks like Paras' Bigg Boss 13 stint has ruined it all. Actress Akanksha Puri, in a rather angry interview with BT, has claimed that Paras has made a mockery of their relationship by passing statements like how he tried to break up with her but she is not accepting it and his recent comments with regards to his tattoo of her name. Bigg Boss 13: The Real Reason Behind Paras Chhabra's Exit From The Show (Deets Inside)
Check Out The Tattoo Below:
Says Akanksha Puri, "The tattoo on his hand was a surprise gift from him. I was in the middle of a shoot when he sent a picture of the tattoo on my phone. And because he had tattooed my signature, I got a tattoo of his name. I never thought that he would cook up this story inside the house." Bigg Boss 13: Paras Chhabra's Girlfriend Akanksha Puri, Asim Riaz's Brother Umair Riaz and Shefali Jariwala's Husband Parag Tyagi To Grace Salman Khan's Show
She continued, "This is not a forced relationship. I am financially and emotionally strong, and I don't need a man in my life. If he tells me that our relationship is over, I will be more than happy to let him go. When he went inside the house, we did have a conversation that he would do anything to play the game, but I never thought he would malign our relationship. I had always told him to keep me out of this. Had I wanted to make things dirty for him, I would have accepted the Bigg Boss offer that had come to me some time ago. I never did that because I am happy acting in my TV show."
Paras had recently revealed to Arhaan Khan when the latter questions him that he has tried multiple times to break up with Akanksha and that the tattoo was just a ploy to get her to calm down and that he had done it on her insistence. Paras is currently out of the Bigg Boss house for a finger surgery and will soon be back on the show. When quizzed if she met Paras and had any conversation with him, Akanksha revealed that Paras was not allowed to meet with any outsider.