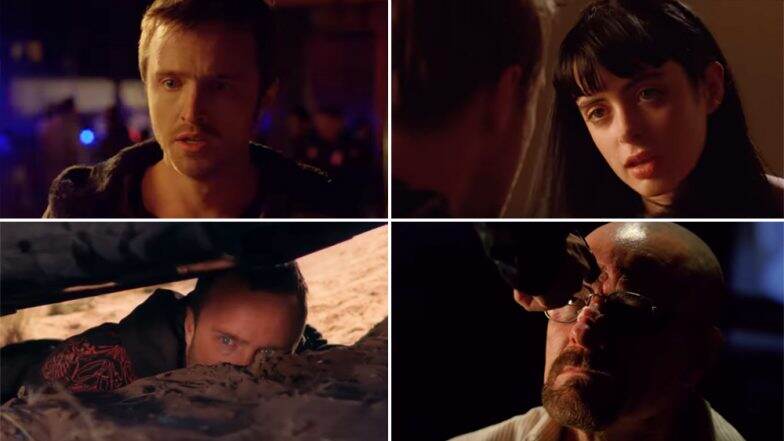 All the Breaking Bad fans have a major reason to rejoice as the series' makers have decided to narrate its tale further. So what happens to Jesse after he escapes the compound with the aid of Walter White? The question was really boggling our minds and finally, we have an answer to that. Though Aaron Paul is returning with this Breaking Bad movie, fans are wondering if Walter White too is a part of it. Of course, his death in the finale should put an end to that query but as they say, never say never.
After releasing a short teaser of this upcoming movie, makers have now released a new video that's essentially a recap of all the previous seasons. It's narrated from Jesse's point of view and it's a good way to refresh your memory by going back in time. Though the premise of this movie is kept under wraps, curious minds are busy speculating about its storyline. The teaser showed the cops questioning his good friend, Skinny Pete and this could even hint at their reunion. Priyanka Chopra, Rajkummar Rao to Star in 'The White Tiger' on Netflix.
You can watch the video below
The ones who are wondering about the film's title, it has a connection to Jesse. That car that he used for his escape in the last episode of the final season was a black Chevrolet El Camino. The sequel is slated to release on October 11, 2019.