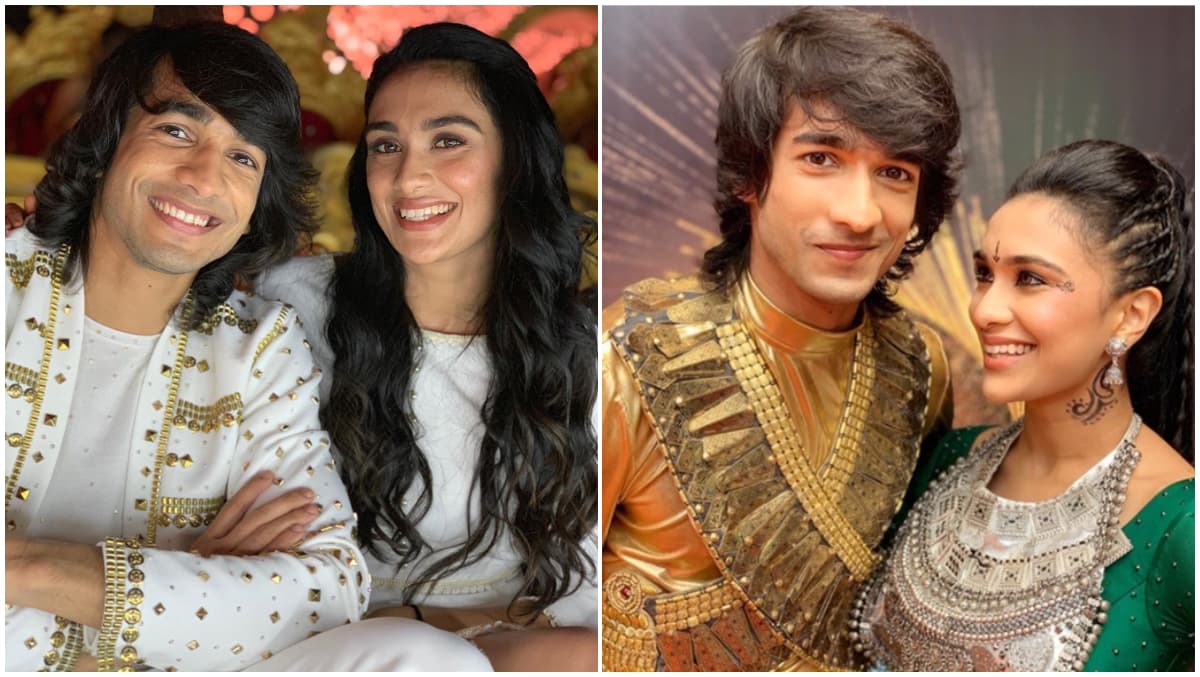 Shantanu Maheshwari and Nityaami Shirke are strengthening their position on Nach Baliye 9 week after week. They gave a stellar performance in last week's trio themed 'pyaar-dostii-ladki' episode. In one of the upcoming episodes, they are going to blow the jury's minds again. And, well, Shantanu and Nityaami's performance will stun you as well. For the first time in their Nach Baliye journey, they will be having a face-off. Okay, calm down fans. They are not dancing against each other. Their act for the performance will have a competitive edge. Nach Baliye 9: Prince Narula and Yuvika Chaudhary Get Eliminated From The Show... But There's A Twist (Watch Video).
Shantanu and Nityaami's next act will be war-themed. Both will be seen making efforts to dethrone each other. Through dance, of course. If only real wars were fought through dance, this world will be a better place. Don't you think?
Nityaami and Shantanu will also be joined by a very popular dance band, X1X crew. This performance will be wild. The dancers from X1X crew are amazing, in case you were not aware of their work. They will certainly elevate the performance. Nach Baliye 9: Sourabh Raaj Jain's Solo Act Dedicated To His Mother (Watch Video).
We have learnt that judge Ahmed Khan was so impressed by the performance given by Shantanu and Nityaami, that he threw his jacket in the air. He also called Shantanu a 'world-class dancer'. Raveena was also impressed with the performance. She noted that Shantanu's hairstyle was really good and that she loved how Nityaami held ground despite an injury.
Earlier, Shantanu took to his Instagram page and shared a video with the dance-legend, Helen. She was a special judge on the show and Shantanu came next to her chair and danced for her on "Oo Haseena Zulfon Wali". Helen also lip-synced to the lyrics.