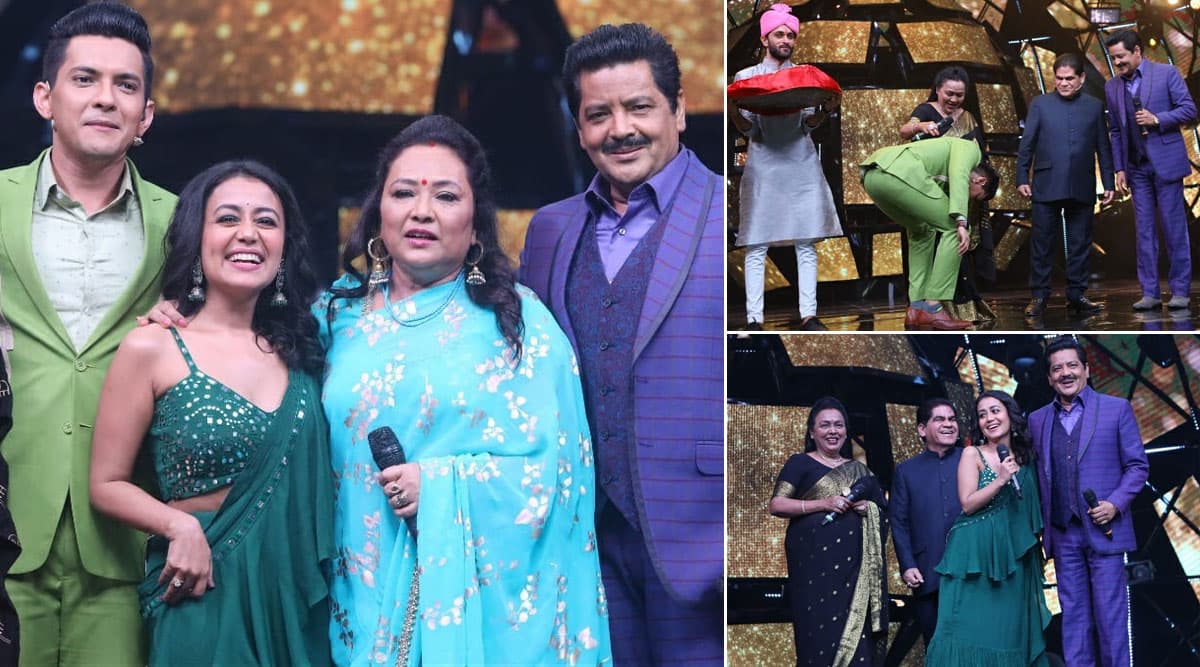 This weekend Indian Idol Season 11 will see double celebrations as Bollywood's most adored singers, Alka Yagnik and Udit Narayan, who had ruled the music scene for more than two decades now, will be gracing the sets of the Indian Idol Season 11. And while their visit took everyone present on the sets on a down memory lane trip, the episode also took a 'shaadi shuda' tone, where Udit Narayan was seen teasing Neha Kakkar and pulling her leg taking his son Aditya's name. Indian Idol 11: Neha Kakkar Sings Channa Mereya For Ex-Boyfriend, Aditya Narayan Tells Her Ex 'Isme Tera Ghata, Inka Kuch Nahi Jaata' (Watch Video).
Udit Narayan especially mentioned that he has been following Indian Idol Season 11 since its beginning and said that all the contestants who were present thins season, were extremely talented. He further mentioned that there was another reason which compelled him to come on the show and said, "I am keen on making Neha my daughter in law." Not only Udit, but also Aditya's mother Deepa Narayan echoed her husband's sentiments and wanted to convince Neha to become the 'Bahu' of the Narayan Khandan. Indian Idol 11 Judge Neha Kakkar FALLS on Stage While Grooving on 'Dilbar' Song With Aditya Narayan (Watch Viral Video).
Even Neha's parents came on the sets. And in all humour, Neha parents too agreed for Neha and Aditya's marriage alliance, which made Aditya, who is frequently seen flirting with Neha, very happy. To this, the bride in question, Neha Kakkar, teased and said that it wouldn't be much fun if she agrees so early in the season.