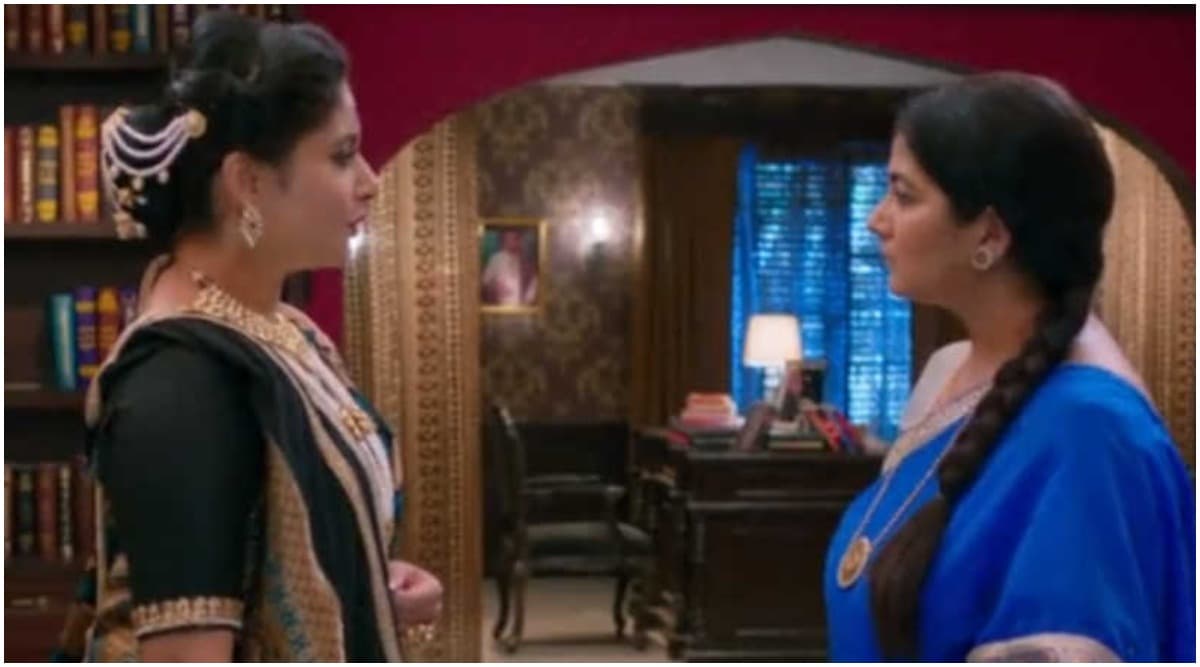 In yesterday's episode of Kasautii Zindagii Kay 2, we saw Anurag and Komolika visit the Kuldevi temple, unaware of Prerna watching them. He offers to help Prerna after she meets with an accident. Tonight's episode starts with Veena getting shocked to see Anurag (Parth Samthaan) holding Prerna (Erica Fernandes)in his arms. Later Anurag tells that he is feeling happy to see this house after so many years. Just then Komolika comes in, Anurag introduces her to the Sharma family as his wife. Kasautii Zindagii Kay 2 October 31, 2019, Written Update Full Episode: Anurag helps Prerna While She's Spying on Him and Komolika.
On the other side, Mohini calls all the family members and tells them that she is proud that Anurag married Komolika (Aamna Shariff) and tells them that they should not tell anything about Prerna and Anurag's relation to Komolika. Anupam and Moloy do not agree to this and says that Komolika should know about Anurag's past.
Back in the Sharma house, Anurag tells them that in the past two years whatever happened he does not remember and tells he came to know about Rajesh also and gets emotional. Komolika thinks that these people don't know that the person who murdered Rajesh is sitting in front of them. Veena gets emotional and goes inside. Komolika asks where is the washroom, Prerna guides her and she goes.
Meanwhile, in the Basu house, Mohini tells Moloy that when Komolika comes to know that Anurag was madly in love with someone then she will leave him and go. Mohini tries to make them understand that Anurag might have so many questions in his mind and this will affect him and his life may be in danger, so she orders them all that no one will tell anything to Komolika. Moloy tells when the right time comes he will tell the truth.
Meanwhile, Veena is disturbed and cries when she sees Anurag's state of mind, Shivani tries to console her and assures her that everything will be fine. Just then Komolika comes there and reminisces what Veena had done with her in the past and gets enraged and feels happy to see Veena's condition. Veena says she will take Prerna to their village so that she can be away from all this problem.
Meanwhile, Anurag sees the anklet which Prerna wore and says he thinks he saw it before, Prerna says it is a common one and maybe he saw it and tries to leave. Anurag holds her as she is in pain and feels something strange. Anurag asks Prerna did they have any talk in this past two years. Just then Komolika slips down from the stairs while coming down, Anurag comes and picks her up.
In the precap, Anurag tells Prerna that does she have anything to tell him, later Anurag tells Mohini that he feels some connection with the Sharma house.