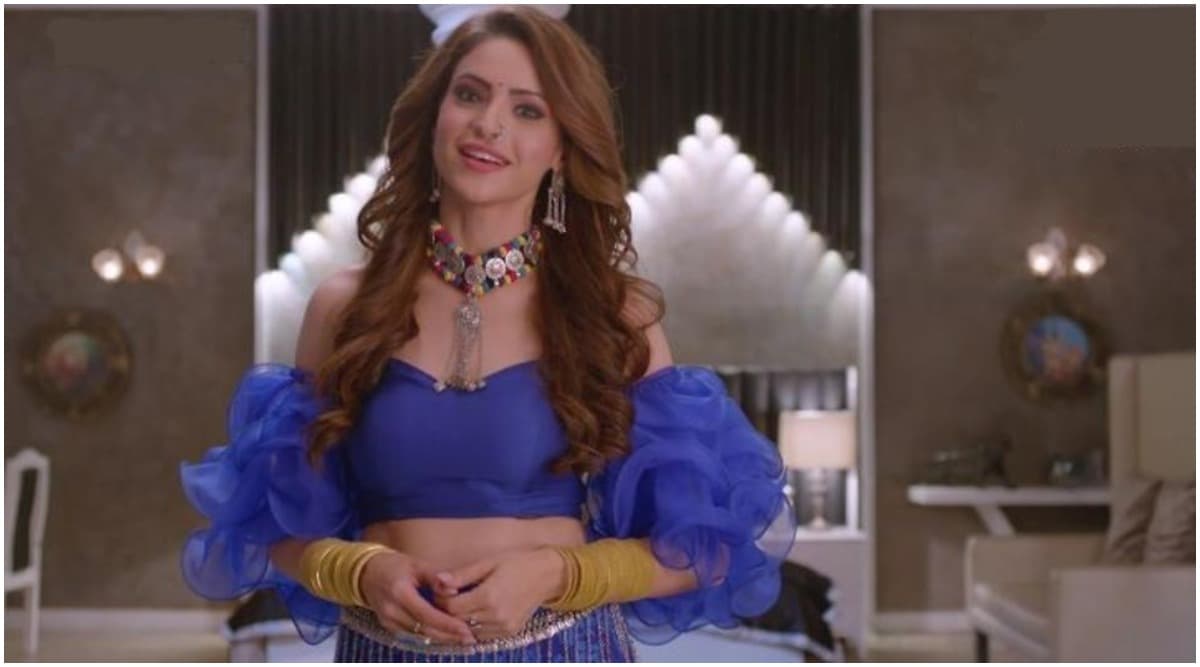 In yesterday's episode of Kasautii Zindagii Kay 2, we saw Anurag getting glimpses of his past as he wipes away Prerna's tears. Later, Anurag begins to be curious about his relationship with Sharma. Tonight's episode starts with  Prerna (Erica Fernandes) reminiscing about her and Anurag's (Parth Samthaan) good times, just then Shivani arrives. Prerna tells Shivani that she has never seen Anurag so happy when she revealed her pregnancy. But now, he does not remember her and says she will pray to God that Anurag gets his memory back and comes back to him. She hugs Shivani. Kasautii Zindagii Kay 2 November 4, 2019, Written Update Full Episode: Komolika Hatches A Plan To Eliminate Prerna and The Sharma Family From Anurag's Life Forever.
On the other side, Komolika (Aaman Sheriff) comes to the room and sees Anurag sleeping with the pillow in the middle and gets enraged as she has done so much to get Anurag back and still he has a line between them. Komolika thinks Prerna may have told him something against her and that is why he is staying away from her as people die to be with her but Anurag does not notice her. She thinks something from the past is still there in his mind. Komolika thinks she has to do something about Prerna so that Anurag comes back to her. Later Komolika goes to the terrace and gives a goon an address and some money. She tells him to burn the house down today and no one should be alive.
The goon along with his friends go to the Sharma house and pour kerosene and burn it. Prerna and others get up and panic after seeing fire all around. They all run out of the house. Prerna goes to her room to fetch Rajesh's photo, and Shekar goes behind her.  Everybody is safe. People gather around and try to put off the blaze, but Veena faints when she sees her house on fire.
Later, Sharma's go to a relatives house to take shelter, they wonder how the fire broke out in their house. Veena tells that she will go to her native place along with her children. On the other side, Komolika comes to see the burnt house and feels happy. Komolika thinks Prerna and her whole family are dead and that Prerna's chapter is closed in Anurag's life. Meanwhile, in the Basu house, Anupam tries to make Anurag understand that nothing has happened and if he remembers anything he can come to him and tell. Anupam tells that if he is worried then the whole family is disturbed.
In the precap, Veena gets emotional as nothing is left in their life. Prerna tells Veena that they are together and can face any problem.