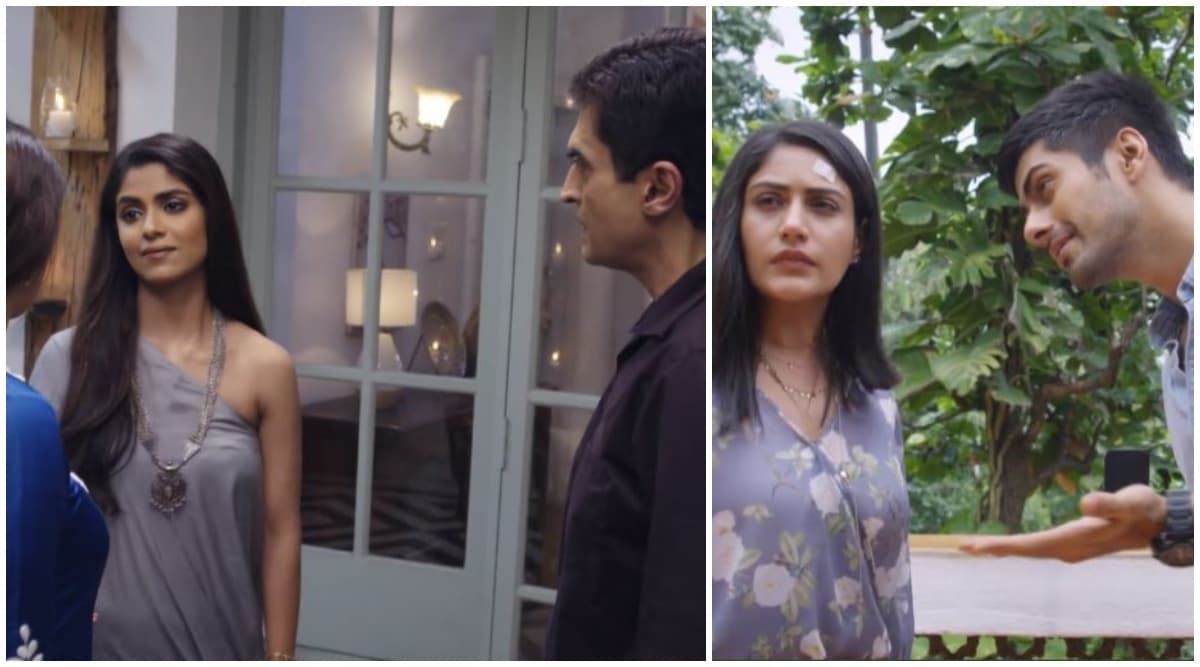 In yesterday's episode of Sanjivani 2, we saw Asha hatch a plan to trap Rishab while Anjali reveals a shocking truth about Shashank to Juhi. Later, Sid invites Ishani and his entire team to his house for Ganpati Puja. Tonight's episode starts with Anjali asking Shashank (Mohnish Behl) to tell the truth and reveals to Juhi (Gurdeep Kohli) that Shashank loves her. Anjali tells her that as Rahul was with her, Shashank could not see them together and now that Rahul is not there….he has brought her back. Anjali taunts Shashank that he should tell Juhi that he loves her and complete their love story. Shashank slaps Anjali and says he never thought she will do this. Anjali tells him that he has hurt her a lot and now he can't hurt her more than this. Juhi sits in shock and cries. Anjali leaves. Sanjivani 2 September 16, 2019 Written Update Full Episode: Anjali Reveals a Shocking Truth About Shashank to Juhi!
On the other hand, Ishani (Surbhi Chandna) goes to say sorry to Sid (Namit Khanna). Asha tells her to take flowers with her. Ishani says sorry to Sid in the canteen, while everyone looks on. Sid says he does not want her apology as he is her boss and she left him and his team without informing him. Sid says that she overreacted for a simple thing. And Rishabh watches everything. Sid then explains to her that she should feel sorry that she was going to leave this hospital. Ishani says she did not wish to leave his team. Sid says she is the best senior resident of Sanjivani and smiles. Everyone claps for them. Ishani says she worked with other seniors residents but no one is like him. She gives a yellow rose to Sid and feels blushes.
Later, Shashank and Juhi think of Anjali's words. Shashank remembers Dr Rahul's words, where he tells him to fire Juhi from Sanjivani since rumours about Shashank and Juhi aren't good for their marriage. Shashank fires Juhi from Sanjivani. Juhi thinks Shashank is my Guru, how could he do wrong with her.
On the other hand, Ishani and Sid's whole team comes to the Ganpati pandal. They see Sid's huge house and admire it. Asha says Sid is very lucky. Sid comes and introduces everyone to his mother, who invites them in. Sid's mother asks Ishani why she troubles her son all the time and pulls her ears. Ishani says sorry to his mother, who kisses her forehead and Ishani gets emotional. Meanwhile, Shashank comes to the hospital and Nurse gives him a modak. He asks did Juhi come? She says yes, she has come and was asking for him. He sees Juhi and goes to meet her.
In the next episode, Sid dances in the pandal Ishani eats prasad from Sid's mother's hands and dances with everyone. Later, Sid gets beaten up by the goons.