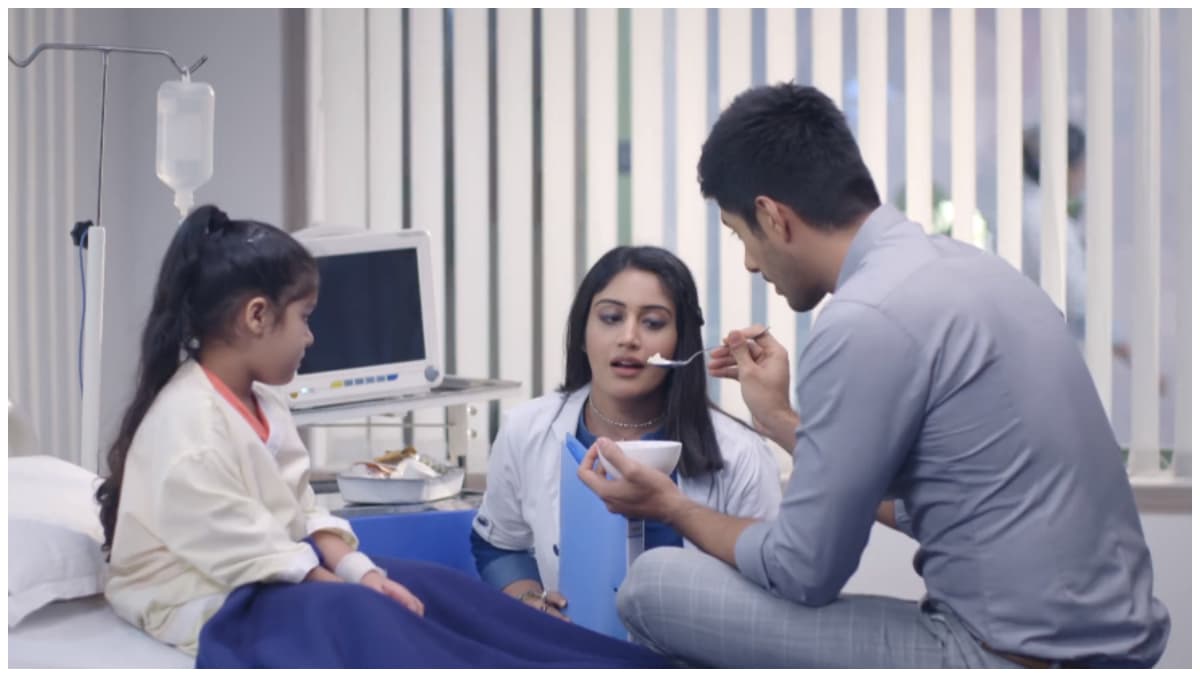 In the last episode of Sanjivani 2 , we saw Sid and Ishaani share an intimate dance while Vardhan is questioned by Anjali after being spotted in the luxury ward. Later, Vardhan receives unexpected help. Tonight's episode starts with Ishaani (Surbhi Chandna) is trying to avoid Sid (Namit Khanna) as she is not behaving normally. Sid is puzzled as what happened to Ishaani. Rahil comes and teases Sid that he is also in love with Ishaani as he brought sweets for her and asks did he brought ever for anyone else and smiles and goes. Sanjivani 2 September 26, 2019 Written Update Full Episode: Ishaani is Happy on Receiving a Special Gift from Sid.
On the other side, Ishaani tells her story with Sid to one of her patient who is a little girl. Just then Sid comes there, Ishaani is confused about what she should do. Sid feeds halwa to the little girl and tells a story that the prince made the halwa with so much love and the princess is not ready to eat it. Sid tells Ishaani to have some halwa and feeds her, she feels happy and enjoys the moment. Sanjivani 2 September 27, 2019 Written Update Full Episode: Sid and Ishaani's Romance Blossoms, While Anjali Questions Varadhan.
Later, Ishaani goes to the washroom as she feels her pulse rate is fluctuating and she is feeling restless, she tries to calm herself and thinks nothing like love happens. Ishaani goes to the O.T. to perform a surgery, she sees Sid there and again acts weird. Sid asks Ishaani a question regarding the procedure, but she is standing and staring Sid (mein pareshan mein pareshan track plays in the background). Ishaani does not argue with Sid and agrees with what Sid says, Sid says it is unexpected from her and laughs, Ishaani leaves the O.T. Rishab comes and tells Sid that he should go as nurse Philo has called him as her daughter Jessica is admitted in the hospital, Sid goes.
On the other side, Ishaani tells Asha to take all her cases as her mind is not working properly and she is behaving abnormally. Sid comes and tells Ishaani to come with him as some urgent case has come. Later, nurse Philo tells Sid that it is good that they have come and introduced to her daughter. Jessica and her fiancée are fighting with each other, Ishaani and Sid start arguing with each other rather than to stop them from fighting. Philo chides them to stop and solve her daughter's problem.
In the precap, Sid asks for Jessica's report and not finding Ishaani goes to her and chides at her as to how irresponsible she is.