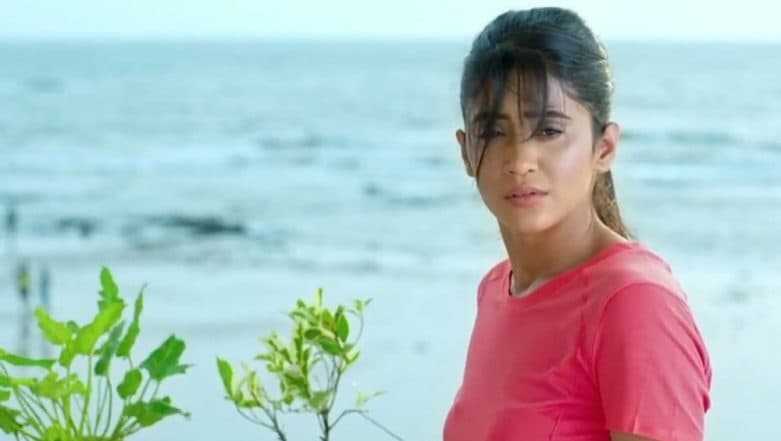 In the last episode of Yeh Rishta Kya Kehlata Hai, we saw Kartik learns of Kairav's ill health on the day of his wedding. Later, he goes missing from the mandap while Naira makes an unexpected decision. Tonight's episode starts with Swarna asking Kartik (Mohsin Khan) where was he and ask if he was running from the marriage and Vedika. Swarna says it is not late and he can stop the marriage if he wants and advise him not to take any decision under pressure. Swarna tells Kartik that marriage is not a play and he should think again before taking any decision. Kartik says he is ready to get married with Vedika and that Naira (Shivangii Joshi) is no more and he wants to move on in his life. Naira overhears them talking and gets emotional as she had come to express her feelings and tell the truth but goes away when she hears what Kartik told. Yeh Rishta Kya Kehlata Hai August 9, 2019 Written Update Full Episode: Naira Decides to Take Kartik's Help for Kairav, Will Vedika Be Left Alone at the Altar?
On the other side, in the hospital, Lisa asks Naira did she spoke with Kartik and have the things sort out. Naira tells her that she was late in expressing her feelings and cries. Meanwhile there Kartik drives his car, he is on his way to meet Kairav as he could not stop himself. Yeh Rishta Kya Kehlata Hai August 8, 2019 Written Update Full Episode: Kairav Refuses to Go for Surgery Without Kartik, Naira Pacifies Her Son.
In the Goenka's household, all are tensed as to how will Vedika cope up with this situation as Kartik left her again. Suhasini is disturbed as to how will she console Vedika. Meanwhile, in the hospital, Kartik comes and ask Lisa where is Kairav and tells he wants to meet Kairav's mother. Kartik comes in Kairav's room and see's him in bed and gets emotional. Kairav is happy as Kartik came to see him. Meanwhile, Lisa searches for Naira to inform her that Kartik has come. Naira has gone to get some medicine which the doctor has told.
On the other side, Kairav tells Kartik that he knows that he is scared of injection as Naira has told him, Kartik is shocked has how come Kairav knows about it. The doctor comes in and tells why he came here, Kartik asks how is Kairav's health now. The doctor tells Kartik to call Kairav's mother so that she can tell them both about Kairav's condition. Kartik goes out to search for Naira.
Meanwhile, two ward boys are discussing that in one of the room some odd smell is coming and tells that they should lock this room as no one should go inside and goes to get a lock. Just then Naira comes that way and her medicine falls down, one of the bottles goes inside the room, she goes inside to search for the medicine bottle, outside the ward boy locks the room and goes. Naira gets the medicine and tries to open the door but is not able to open it and panics.
On the other side, Lisa searches for Naira and could not find her.
In the precap, Kartik goes inside the room to save Kairav's mother and finds out Naira there and gets shocked.