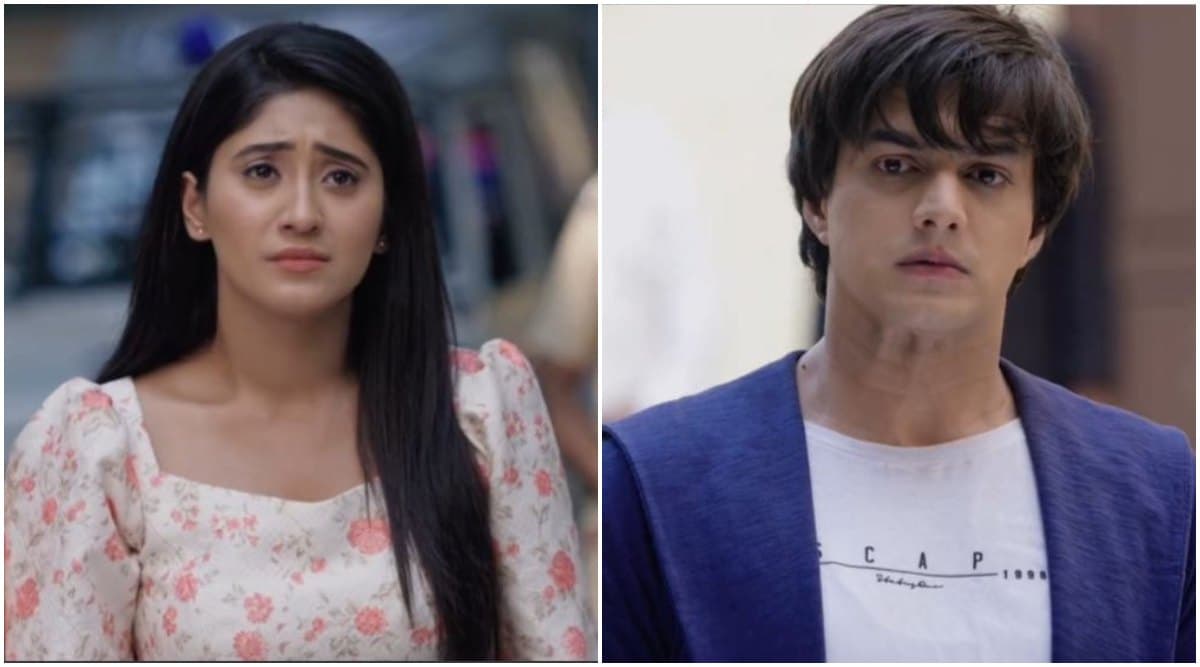 In yesterday's episode of Yeh Rishta Kya Kehlata Hai, Kartik gets arrested and is put behind bars. Naira vows to clear Kartik's name and even finds a clue about Vedika's kidnapping. In tonight's episode Naira (Shivangi Joshi) along with Naksh and Samar reach a chawl in search of Vedika (Pankhury Awasthy). Back in the Goenka mansion, Kairav is happy to see Manish and inquires about Kartik (Mohsin Khan). Suhasini assures Kairav that she will send Kartik to him as soon as he's home. In the police station, Kartik gets impatient as he cannot do anything and everyone is worried for him. Akhilesh asks him to calm down and assures that things will get sorted. Kartik confesses that he's worried about Kairav and Naira. Yeh Rishta Kya Kehlata Hai November 19, 2019 Written Update Full Episode: Kartik Fails To Get Bail While Naira Tends To An Ill Kairav
As Naira searches the place, a person gets suspicious and follows her. Naira sees the tempo which she saw in the CCTV footage and goes closer to it with a knife in her hand. She messages Naksh but due to network issues, her message is not delivered. Naira opens the tempo door and sees a box covered with a cloth, she opens it and finds Vedika's veil inside it and suspects something is wrong. Naira feels that Vedika may be in trouble. On the other hand, Naksh and Samar search for Naira. Naira enters a room and starts searching for Vedika and she finds one of her earrings.
Just then someone comes behind her but Naira gets up and holds the knife to his neck. She asks him for details and he tells her that he is a worker at the warehouse. Naira learns from the stranger that some goons took a girl inside the room and shows her the way. Naira goes into that room to search for Vedika where she overhears some goons talking about killing Vedika and gets disturbed. Naira sits inside the tempo along with the stranger in which the goons decide to take Vedika. Meanwhile, Manish asks the police to find Naira as she too has gone missing. He gets into an argument with the cops and asks them to act soon.
Kartik feels uneasy and suspects that something is wrong with Naira. He tells Akhilesh to video call Naira so that he is assured about her well being. Just then Kartik overhears the police talk about the Naira's missing case, he gets disturbed and cries.
Next day morning everyone prays for Naira's safety and Kartik's return. Outside the court, Kartik inquires about Naira and Naksh tells him to go inside as it is his hearing and they will look for Naira. The media gathers around the Goenkas and starts questioning them regarding Vedika's kidnapping. While going inside the court Kartik tells Akhilesh to call Naira and find out, just then a tempo comes and Naira gets down from it and tells everyone that she found Vedika and tells her to come out. Kartik is pleased to see them both safe. Naira narrates, how she managed to get Vedika back.
In the next episode, Vedika thanks Naira for saving her life and Naira tells her she was not alone and introduces the stranger who was with her during the task of rescuing her.