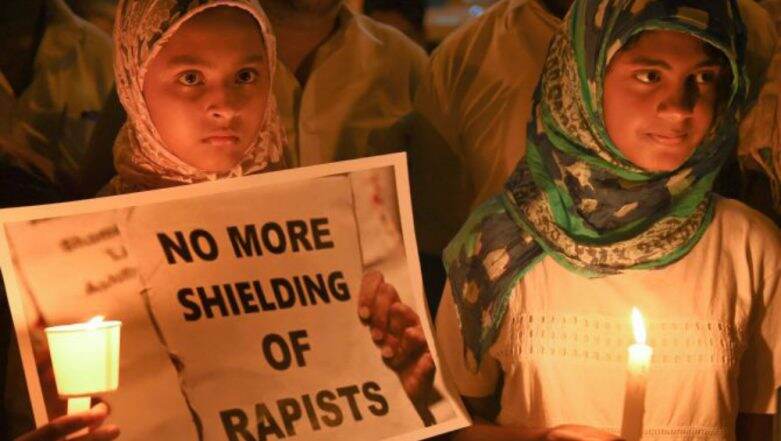 Patna, April 29: A disturbing video of a minor girl getting molested in Bihar's Jehanabad area has gone viral raising repeated questions about safety of girls and women in the country. What adds to the disgraceful and disgusting act is the fact that the onlookers, instead of helping the girl, started recording the incident on their phones and even uploaded and shared it online.
After the video went viral and reached police, investigations have begun in the case and a motorbike bearing Jehanabad registration number has been identified by the police. The hunt is on to grab the culprits, said police.
It can be seen in the despicable video that the minor girl tries to fight the men who are sexually molesting her by trying to life her of her feet and ripping her clothes apart. The victim tried to screaming for help and even pleaded in the camera but to no avail. Six people captured in the horrific crime have been arrested. 
Police have registered a case and the Superintendent of Police has said that it is not clear in which locality the incident took place, but that the police has started an investigation based on the motorbike's registration number. It's hardly been a month since the news of Kathua Rape Murder horror and Unnao rape case shook the conscience of the nation and the POCSO Act was amended to incorporate the provision of capital punishment for those who rape girls below 12 years of age. There still is a long way to go for India when it comes to safety or girls and women from predatory and criminal minds.