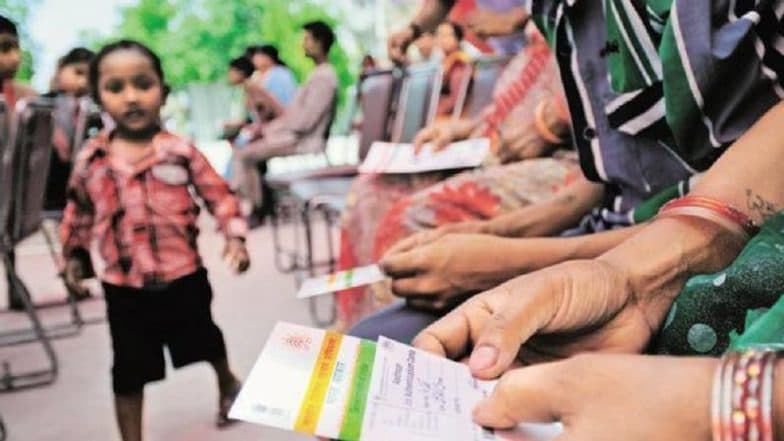 New Delhi, February 19: The Indian Oil Corporation on Tuesday dismissed the claim made by a French security expert that the IOC-owned Indane leaked millions of Aadhaar numbers of dealers and distributors. "Indian Oil in its software captures only the Aadhaar number which is required for LPG subsidy transfer. No other Aadhaar related details are captured by Indian Oil. Therefore, leakage of Aadhaar data is not possible through us," the IOC said in a statement.
"In the past, oil marketing companies on time to time basis were hosting the consumption of subsidized LPG refills by consumers, multiple connection list having customer information like consumer number, name, LPG ID, address, in public domain (transparency portal) in their respective websites which was available for social audits," the oil company added. Aadhaar Data Misused Again! Now Jharkhand Govt Employees' Data Leaked, Says Report.
In a blog post on Medium late Monday, Baptiste Robert, who goes by the online handle Elliot Alderson and has exposed Aadhaar leaks in the past, that the Aadhaar data of nearly 6.7 million dealers and distributors of Indane, accessible only with a valid username and password, was left exposed. "Due to a lack of authentication in the local dealers portal, Indane is leaking the names, addresses and the Aadhaar numbers of their customers," said Alderson. Aadhaar Breach Debate: TRAI Chief R S Sharma Explains Why He Disclosed His UIDAI Number on Twitter.
Indian Oil Denies Leak of Aadhaar Data by Indane:
There is no leak of #Aadhaar data through #Indane website pic.twitter.com/sHje42Ba5e

— Indian Oil Corp Ltd (@IndianOilcl) February 19, 2019
Using a custom-built script to scrape the database, Alderson found customer data for nearly 11,000 dealers, including names and addresses of customers, before his IP was blocked by Indane. "I wrote the python script. By running this script, it gives us 11062 valid dealer ids. After more than 1 day, my script tested 9,490 dealers and found that a total of 5,826,116 Indane customers are affected by this leak," he wrote. The French researchers found 5.8 million Indane customer records before his script was blocked.
"Unfortunately, Indane probably blocked my IP, so I didn't test the remaining 1,572 dealers. By doing some basic math we can estimate the final number of affected customers around 6,791,200," Alderson added.