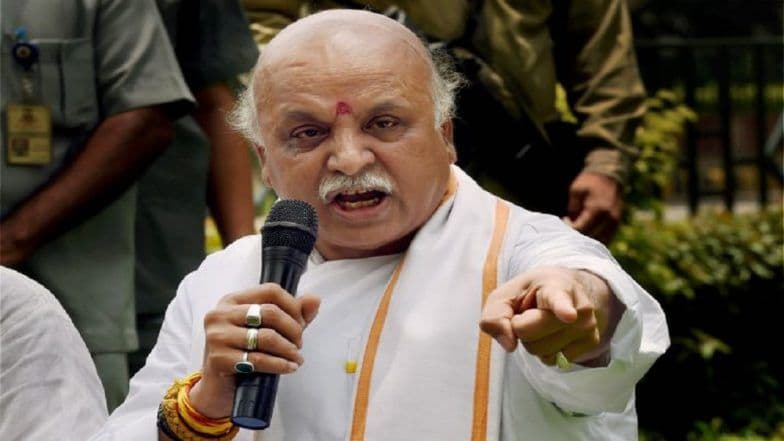 New Delhi, November 9: Ex-VHP leader Pravin Togadia has welcomed the Supreme Court judgement and expressed confidence that the government now would build a "grand Ram Temple" in Ayodhya. Highlights of the Supreme Court Judgement in the Ayodhya Case.
Welcoming the Supreme Court verdict, Antarrashtriya Hindu Parishad (AHP) Founder President Togadia said, "Ram Temple at the same place of Ram's birth has been Hindu demand for more than 450 years. Lakhs of Hindus sacrificed their lives, careers, and families for this." Babri Masjid-Ram Janmabhoomi Case Verdict: Jamiat Ulema-e-Hind Appeals to Muslims And Hindus to Respect Supreme Court Judgment.
"Today, Hon. Supreme Court giving the same land for Shriram Temple is a salute to this sacrifice. We welcome it happily and request the central government that it should to be grateful to recognise this sacrifice of all. We have confidence that the government now would build grand Ram Temple at Ayodhya soon. We also appeal all to maintain democratic peace while expressing joy."