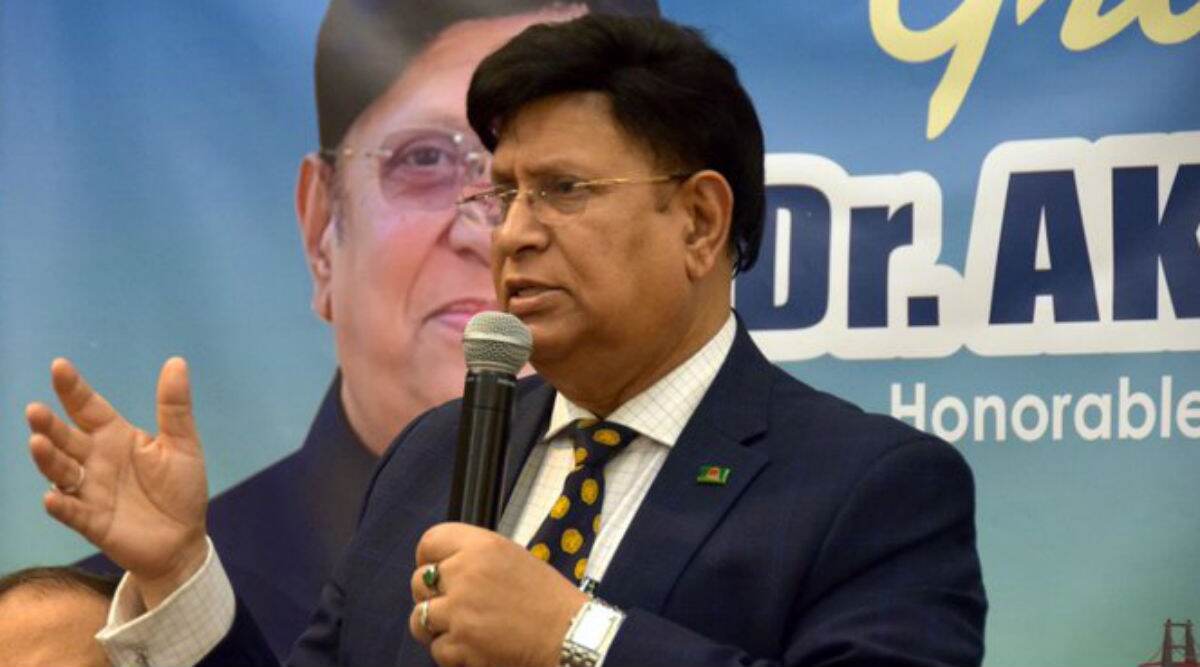 Dhaka/New Delhi, December 12: Hours after criticising Union Home Minister Amit Shah over his speech on the Citizenship Amendment Bill (CAB), Bangladesh Foreign Minister AK Abdul Momen on Thursday cancelled his visit to India. AK Abdul Momen was scheduled to attended events and meetings from December 12 to 14. However, Momen cancelled his visit, saying he needed to be in Bangladesh as his junior minister and the senior-most official of foreign ministry were out of the country.
"I had to cancel my trip to New Delhi as I have to participate in the 'Buddijibi Debosh' and 'Bijoy Debosh' and more so as our State Minister is out of the country in Madrid and our Foreign Secretary is in The Hague," Momen was quoted by news agency ANI as saying. "Given the increasing demand at home, I have decided to cancel the visit. However, I am looking forward to attending the next meeting in January. I am sending our DG to attend the event," he added. CAB 2019 Passed in Rajya Sabha: IPS Officer Abdur Rahman Quits Service in Protest, Says 'Bill Against Religious Pluralism of India'.
Earlier today, Momen expressed concerns over the Citizenship Amendment Bill and urged India to not to take any measures which would detrimentally affect the bilateral relationship. "They (India) have many problems within their country. Let them fight among themselves. That does not bother us. As a friendly country, we hope that India will not do something that affects our friendly relationship," he said. He also rebuked Shah who accused Dhaka of persecuting minorities.
"There are very few countries where communal harmony is as good as in Bangladesh. If he (Amit Shah) stayed in Bangladesh for a few months, he would see exemplary communal harmony in our country," Momen was reported as saying by the Bangladeshi media. During a debate over CAB in Rajya Sabha, Shah said Bangladesh was acting fairly during the lifetime of Sheikh Mujibur Rahman, but after his death, the State slipped into a theocracy and began persecution of minorities.
On Wednesday, the Indian Parliament approved the CAB which seeks to provide Indian citizenship to all immigrants fleeing persecution in Pakistan, Bangladesh and Afghanistan - but not if they are Muslim. Many see the CAB exercise through the prism of nationwide National Register of Citizens (NRC) drive. While non-Muslims left out of the proposed nationwide NRC would be able to get citizenship under the CAB, Muslims who could not make the list may be deported.