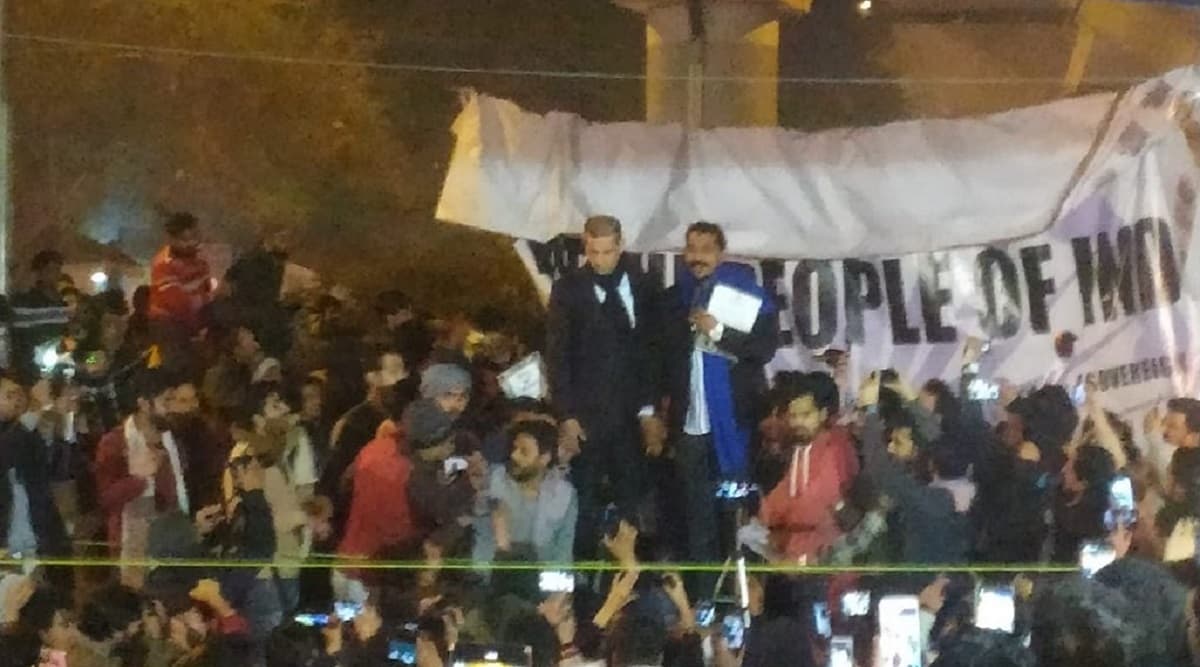 New Delhi, January 22: Bhim Army chief Chandrashekhar Azad reached the Shaheen Bagh protests venue on Wednesday to join the anti-CAA demonstrators. While addressing the gathering at the site of agitation, Azad called upon youth across the nation to join the "peaceful movement" against the "dangerous" citizenship project of the Centre. Azad Allowed to Visit Delhi; Bail Order in Daryaganj Violence Case Modified.
Their struggle, said Azad, is not only aimed at the withdrawal of Citizenship Amendment Act (CAA) and scrapping of the proposed National Register of Citizenship (NRC), but to also protect the Indian democracy. "Our fight against this BJP government is to save the Constitution of India," the Dalit leader added.
Watch: Bhim Army Chief Joins Shaheen Bagh Protests
Shaheen Bagh Deadlock | MIRROR NOW gets you LIVE ground report from #ShaheenBagh on 38th day of protests against #CAA_NRC. @BhimArmyChief Chandra Shekhar Azad joins the #ShaheenBaghProtest pic.twitter.com/YM1byi955o

— Mirror Now (@MirrorNow) January 22, 2020
Azad was greeted by scores of jubilant protesters upon reaching the protest site at Shaheen Bagh. The Bhim Army leader held copies of Indian Constitution in his hand through his address to the demonstrators. The Dalit leader invoked Bhimrao Ambedkar, saying that the idea of India envisioned by him "cannot be bulldozed" by those attempting to implement a majoritarian agenda.
Notably, the restriction imposed on Azad which prevented his entry into Delhi till February 11 was lifted by a Delhi court on Tuesday. The bench allowed him to visit the national capital medical reasons and election purpose. He has, however, been ordered to inform the Delhi Police in advance about his schedule.
Azad was last month arrested on December 21 for attending an anti-CAA protest at the iconic Jama Masjid in the national capital. After two weeks of custody, the Bhim Army leader was released on bail by the court. The bench had come down heavily on the police, asking the prosecution how could someone be arrested for protesting at Jama Masjid. "Is Jama Masjid located in Pakistan? Even if it, then Pakistan was part of undivided India," the bench had remarked.