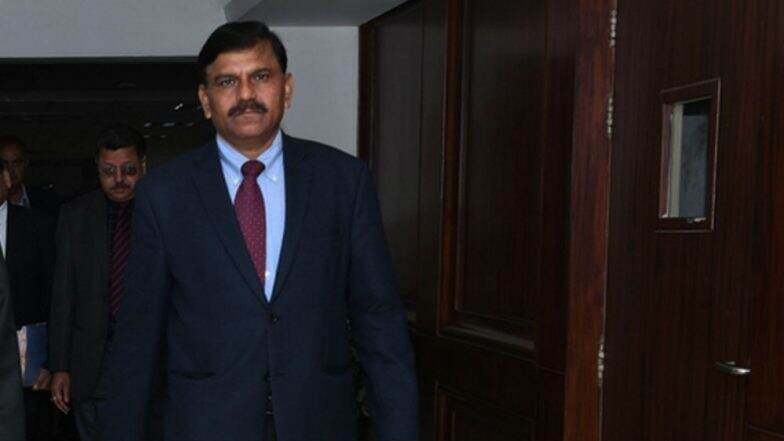 New Delhi, February 11: Former interim CBI director M Nageswara Rao has tendered his unconditional apology before the Supreme Court days after the apex court said he committed contempt of court by transferring an agency officer probing the Muzaffarpur shelter home case. In his affidavit, Nageswara Rao said he "cannot even dream of violating the court orders". The top court sought his personal appearance on February 12.
"I unhesitatingly accept my mistake and tender my unconditional and unequivocal apology to this Hon'ble court. I most respectfully pray that this Hon'ble court may be graciously pleased to accept the same," reads Rao's affidavit, reports News18. "I sincerely realise my mistake, and while tendering my unqualified and unconditional apology specifically, I state that I have willfully not violated the orders of this Hon'ble court, as I cannot even dream of violating or circumventing the orders of this Hon'ble court," Rao's affidavit further stated. Interim CBI Chief M Nageswara Rao Elevated to Additional Director Rank.
CBI officer AK Sharma, who was heading the Muzaffarpur horror case, was transferred by Rao despite the top court's order prohibiting transfer of Sharma without the court's permission. After Sharma's transfer, the apex court initiated contempt proceedings against Rao and prosecution in-charge S Bhasuran. "We are going to take it very very seriously. You have played with the order of Supreme Court of India. God help you. Never play with SC's order," Chief Justice Ranjan Gogoi said after CBI counsel informed that the two officials were involved in transferring Sharma.
The court had also said that Sharma would continue to be the "senior-most officer as a part of the investigating team..." More than 40 minor girls were allegedly sexually assaulted over a period of time in the shelter home which was run by state-funded NGO by Brajesh Thakur. Subsequently, the NGO was blacklisted and the girls were shifted to other shelter homes in Patna and Madhubani. Thakur is currently lodged in Patiala jail after the apex court on October 25 last year ordered his transfer to a prison outside Bihar saying he was an influential man and obstructing the investigation.