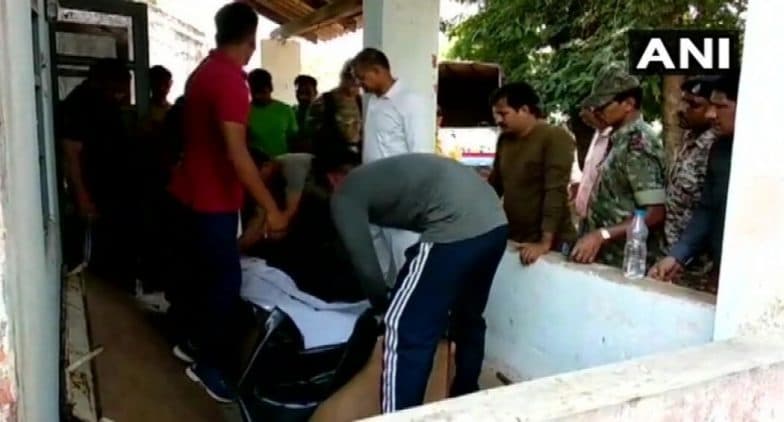 Kondagaon, May 22: A Central Reserve Police Force (CRPF) jawan posted in the security of Electronic Voting Machines (EVM) in Chhattisgarh's Kondagaon district died on Wednesday morning. He was taken to the hospital after complaining of chest pain but the doctors declared him brought dead. Jawan, identified as B Satish Kumar, died due to a heart attack. Lok Sabha Elections Results 2019: How Opposition Parties Keeping Round The Clock Vigil Outside Strongrooms Amid EVM Tampering Allegations.
The youth was posted in Strongroom made in Kondagaon district. On Wednesday morning, his health suddenly deteriorated. According to reports, Satish was posted in the Jagan Kalar of CRPF 188 battalion. His duty was in the Strongroom built at PG College, Kondagaon. Meanwhile, the body of Jawan will be sent to his hometown after completing the legal process. Count VVPAT Slips Before EVM For Lok Sabha Elections 2019 Results: Opposition Leaders Tell ECI.
Tweet by ANI:
Chhattisgarh: A CRPF jawan, B Satish Kumar, deployed at strong room in Kondagaon, died of a heart attack earlier today. pic.twitter.com/VW8DSJQ0rz

— ANI (@ANI) May 22, 2019
After the end of voting, EVM along with VVPATs are kept in designated strongrooms, which are sealed with locks. The process is done in the presence of contesting candidates and observers of Election Commission. The strongrooms are guarded with security provided by central forces as well as CCTVs are installed. Candidates can send their agent or present themselves at the 'strongroom' for vigil as well.