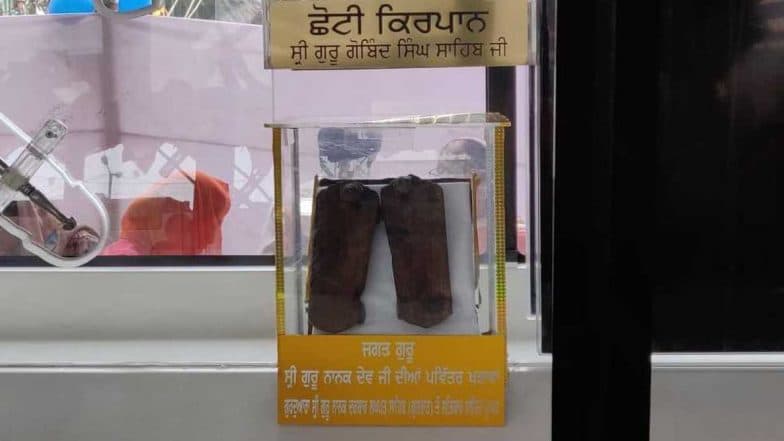 Mumbai, September 22: For the first time, the padukas or kharauns (wooden sandals) worn by Sikhism's founder Guru Nanak Dev arrived in Mumbai on Sunday, September 22, 2019. The relics were brought by a special bus-turned-palkhi from Nankana Sahib, the birthplace of Guru Nanak in Pakistan. As a part of Guru Nanak's 550th birth anniversary on November 22, the palki will be set up in Mumbai's Khalsa College for darshan on September 23. Guru Nanak 550th Birth Anniversary: Lahore Museum Holds First-Ever Sikh Exhibition.
It is expected that thousands of devotees will be visiting Khalsa college to attend the kirtan and seek the blessing of Sikh religion's founder. The procession of the kharauns is organised by the Shiromani Gurdwara Parbhandhak Committee (SGPC), the apex body which organises Gurudwara's in the country.
View Images: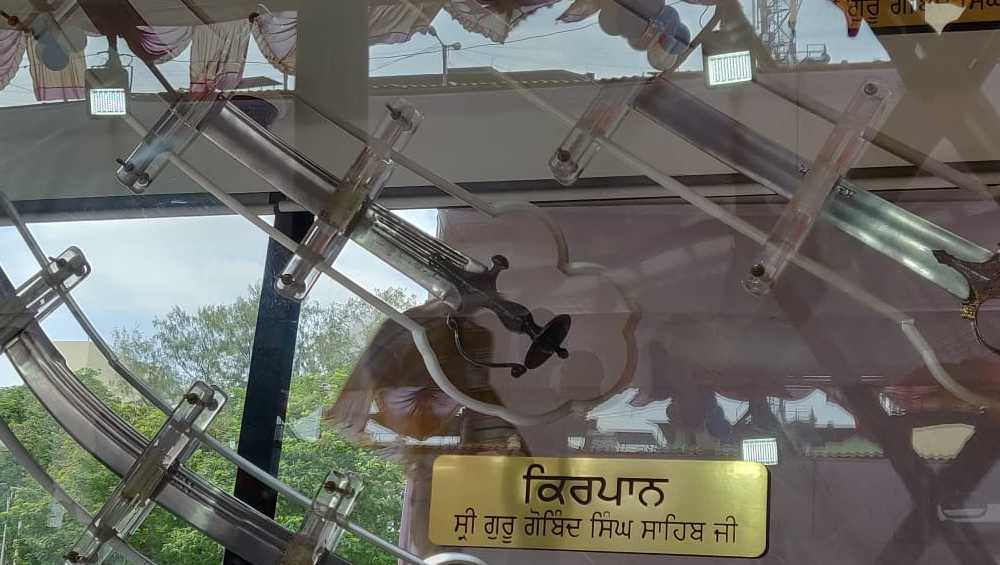 Kharaun (Wooden Footwear) of Guru Nanak Dev Ji Arrives in Mumbai:
Kharaun (Wooden Footwear) of Guru Nanak Dev Ji Today Arrived at Mumbai as a part of Guru Nanak Dev Ji's 550th Birth Anniversary..Darshan Karo Ji!! 🙏🙏#GuruNanak #NagarKirtanYatra#GuruNanak550 #GuruNanak#GuruNanakDev #NagarKirtan #Yatra pic.twitter.com/iRPKjh12Pw

— Charanpreet Singh (@TheMighty_Singh) September 22, 2019
According to the SGPC, the padukas will be displayed at all five Takhts and the sixty-five holy destinations of the Sikhs across seventeen states in India. Former Director General of Police (DGP) and route committee member Dr PS Pasrich said that the purpose of bringing relics is to spread Guru Nanak's message that god is one.