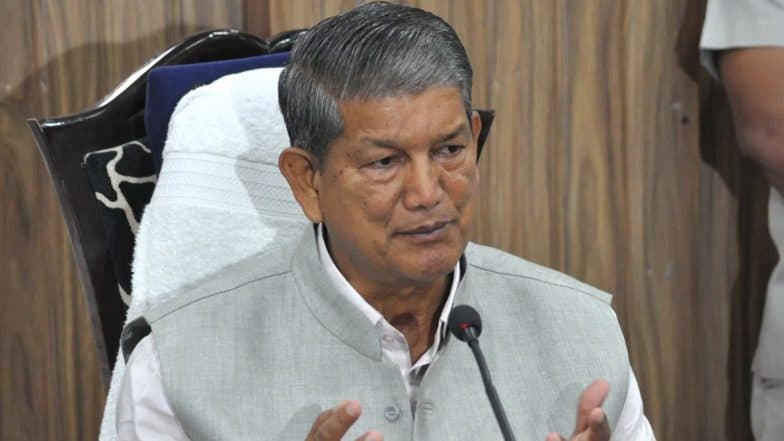 Dehradun, October 7: Harish Rawat, senior Congress Leader and former Uttarakhand chief minister was admitted to a hospital in Dehradun on Monday after he complained of chest pain. According to reports, Rawat also complained of uneasiness during the wee hours on Monday following whicg he was rushed to Max Hospital in the hill state. According to his Chief spokesperson Surendra Kumar, Rawat is undergoing MRI and other tests at the hospital there. CBI to File FIR Against Former Uttarakhand CM Harish Rawat in in Sting Video Case.
"Routine check-ups have been conducted and all his reports are normal. There is nothing to worry," Kumar said. The spokesperson further added saying that Rawat would be discharged soon. In the last month, the Nainital High Court had allowed the Central Bureau of Investigation (CBI) to file an FIR against the Congress leader in connection with a sting video case that surfaced in 2016. The Court said that the CBI can initiate inquiry but it cannot arrest Rawat until the final judgment of the court.
Rawat became the chief minister of Uttarakhand in 2014. In addition to this, he was also the Union Minister of Water Resources in the Manmohan Singh government in the 15th Lok Sabha.