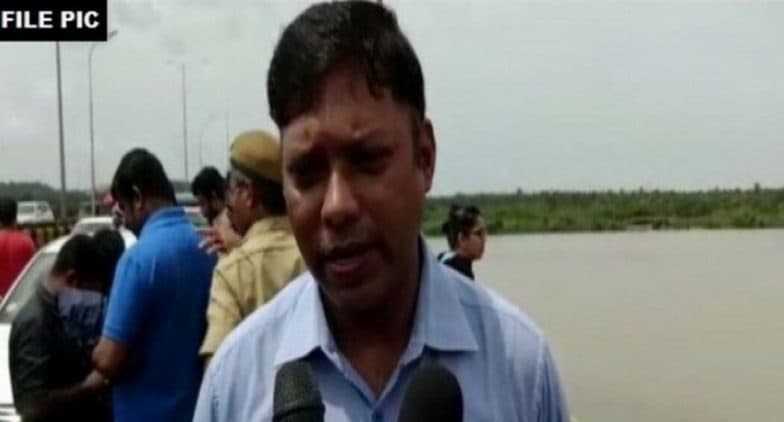 Dakshina Kannada, September 6: Sasikanth Senthil, Deputy Commissioner of Karnataka's Dakshina Kannada district, on Friday resigned from the Indian Administrative Service (IAS). In a statement, Senthil said that his decision is personal. "I have taken this decision as I feel it is unethical for me to continue as a civil servant in the government when the fundamental building blocks of our diverse democracy are being compromised in an unprecedented manner," the statement added.
In his statement, Senthil said, "I also feel strongly that the coming days will present extremely difficult challenges to the basic fabric of our nation and that I would be better off outside the IAS to continue with my work at making life better for all. It simply cannot be business as usual anymore." IAS Officer Kannan Gopinathan, Who Resigned Citing 'Violation of Fundamental Rights in Kashmir', Asked to Join Duty.
Senthil served as the DC of Dakshina Kannada from December 2017. Sasikanth, an engineer by profession, quit his job in 2009 to join the civil services. He was Tamil Nadu's topper in 2009 Union Public Service Commission (UPSC) examination. He also ranked ninth at the national level.
Statement by Sashikant Senthil:
Another IAS officer resigns, this time Dakshina Kannada DC Sasikanth Senthil resigned citing crumbling democratic values in the country. #SasikanthSenthil pic.twitter.com/3vT2AB5wmN

— Satish Acharya (@satishacharya) September 6, 2019
Meanwhile, Senthil is the second IAS officer to resign in the last few weeks. Earlier, IAS officer from the Union Territory Dadra and Nagar Haveli and Daman and Diu, Kannan Gopinathan, submitted his resignation over the situation in Jammu and Kashmir following the abrogation of Article 370.