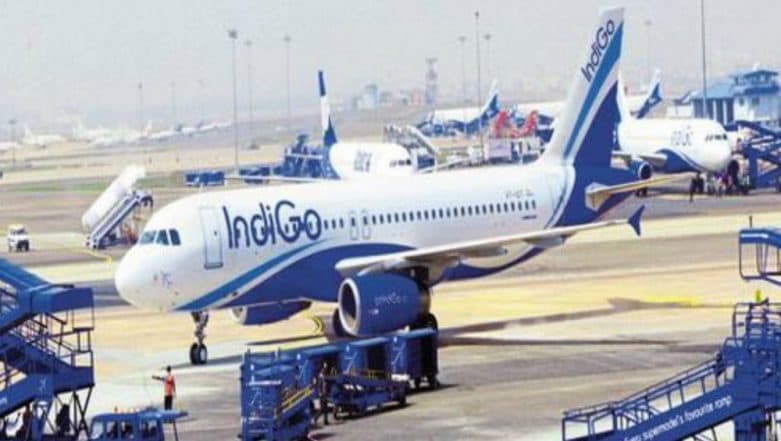 Mumbai, February 11: Passengers flying with IndiGo airlines are likely to face major inconvenience on Monday as the airline has cancelled many flights on several routes due to a shortage of pilots. According to reports, IndiGo cancelled scores flights in the last two days and said it will not be operating around 32 flights on Monday following a pilot crunch. According to a report by PTI,  the source in the aviation industry informed that IndiGo, believed to be the country's largest airline, has cancelled flights from Delhi, Kolkata, Chennai, Bengaluru and Hyderabad since the last three days. IndiGo 'Worst' Airline Service, Ranks Parliamentary Committee, Cites 'Rude Staff, High Fares' Among Reasons. 
Reports inform that many flights have been cancelled by the airline since Saturday. Officials at the Delhi airport said that IndiGo cancelled around 15 flights on Saturday and around seven on Sunday as the airline has been facing problems in crew management. Officials at Bengaluru airport said that around 16 flights of the airline were cancelled on Sunday. IndiGo Passengers Don't Panic for Your Cancelled Flights! You Can Get Full Refund & Reschedule Tickets at Zero Cost. 
Meanwhile, IndiGo, in a statement said that it cancelled its flights due to a severe hailstorm in North India. On February 7, 11 IndiGo flights were diverted and that disrupted operations across our network the following day. Reports inform that flight operation at the Delhi airport saw a massive disruption on February 7 as a total of 36 flights were diverted due to severe rain and hailstorm in the national capital.
"As part of recovering our schedule, the positioning of the crew and aircraft had to be readjusted. As a result, a number of flights were cancelled. We regret the inconvenience caused to our customers," IndiGo said. A source was quoted by PTI saying that the airline is facing the shortage of commanders and pilots and this is forcing the airline to cancel flights from across stations.