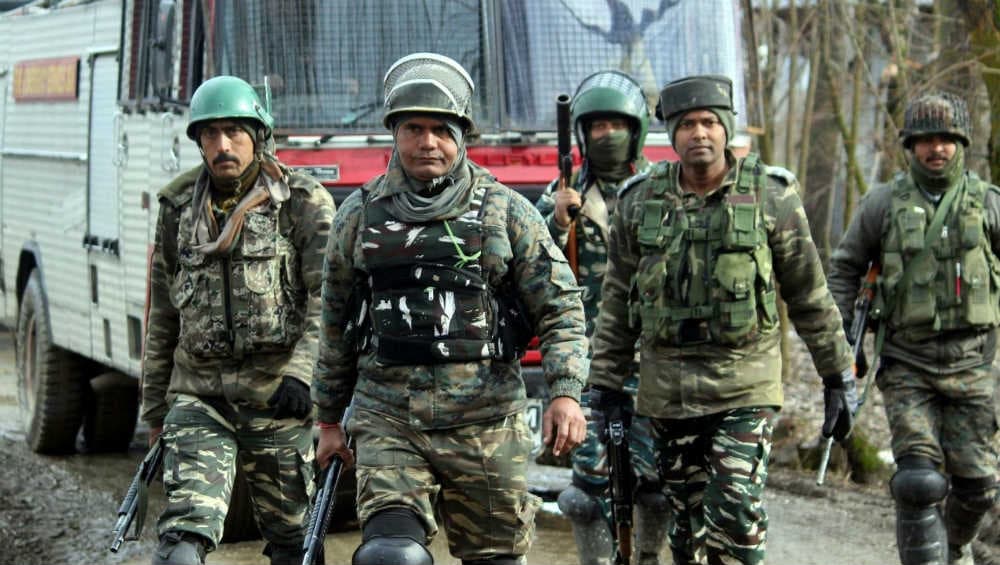 Srinagar, November 12: A day after the security forces neutralised two militants in Bandipora district of North Kashmir, another counter-insurgency operation was carried out in the same region. In the neighbouring district of Ganderbal, another militant was killed by a joint team of Jammu & Kashmir Police, CRPF and Army. The identity of the deceased is yet to be confirmed.
The fresh encounter, reported in the wee hours of Tuesday, was carried out in Gund village of Ganderbal, located roughly 60-km away from Srinagar, the capital of the erstwhile state of J&K. The statement issued by the Kashmir Zone Police has confirmed the "killing of at least one terrorist". Pakistan Army Increases Deployment Across Line of Control in Jammu and Kashmir Ater Abrogation of Article 370.
The security and combing operation was underway by the time this report was published. The agencies in the Valley are on alert as attempts were made by Pakistan to infiltrate militants into the region before the snowfall starts. The cross-border insurgents, sneaked into Kashmir before the scathing winter begins, are tasked to keep insurgency activities alive throughout the season.
Update by ANI:
#UPDATE Jammu & Kashmir Police: One terrorist killed in an encounter with security forces in Gund, Ganderbal. https://t.co/gE6GlpWWus

— ANI (@ANI) November 12, 2019
Counter-insurgency operations have continued unabated in the Valley over the past few months. The crackdown on militants was intensified following the Pulwama terror attack in February this year, which claimed the lives of over 40 CRPF security personnel.
On August 5, the Centre announced the unprecedented measure of revoking Jammu & Kashmir's special status. Article 370, which guaranteed semi-autonomy to the state, was scrapped by the Narendra Modi government and J&K was converted into a Union Territory. Among the various benefits of the move, as listed by Union Home Minister Amit Shah, it would lead to the elimination of terrorism from the Valley.